I managed to get a quick game of 40k in over the past weekend, and decided to give one of my 'boutique' armies a try for a change. I'd built a smallish (1625 point) Crimson Fists assault-themed army as an allied force for the Mordian 7th, with the intent that they would supply a rapid-response force capable of engaging and succeeding in close combat - as opposed to the guard who engage and are subsequently horribly killed in close combat!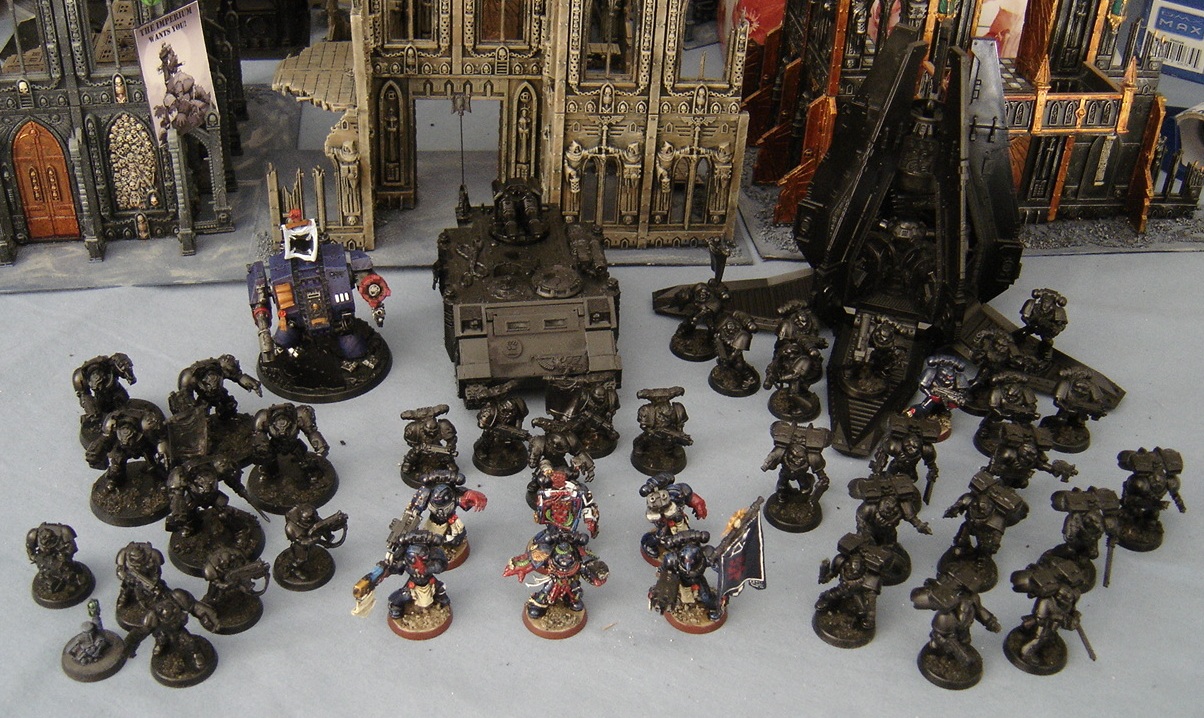 Upon initial deployment only the dreadnought, the combat squad of sternguard veterans and the razorback (containing the command squad) are placed on the table. After the opponent sets up, the scouts (carrying a teleport homer) infiltrate. In turn one, the drop pod carries the tactical squad into battle, and in subsequent turns the assault squad deep strikes down near the locator beacon carried by the drop pod. Similarly, the terminators teleport in near the teleport homer carried by the scouts. During this time the razorback has raced forward and deployed the command squad within striking distance of the enemy.
Of course, using this army against my friend's similarly-assault-themed blood angels meant that the entire battle took place in a roughly 2'x2' section of the table, as everything both armies had teleported or deep striked into the fray. It was a brutal, close-fought battle, with massive casualties on both sides. The Blood Angels won the day through superior cheesemongering (though my opponent pretends to call it 'tactics'), but all in all it was a very entertaining battle.
I'll likely bounce back and forth between painting a unit of guard and a unit of Crimson Fists over the next month or so. I'm hoping to get these marines finished and sold before my trip out to GenCon this summer...