Col. Gravis is having a painting contest
centering around Rough Riders based on a post from the excellent
Col. Ackland regarding what he's calling Cavember
- originally it was centered around Praetorian Rough Riders in particular, as Col. Gravis makes some spectacular kits for the army. I'm a huge fan of both the Praetorians and Rough Riders in general, so I have been excited to see the various renditions folks come up with. Recently however, he's opened the contest up to Rough Riders of any regiment which has given me some impetus to get a little more work done on my own Mordian 7th!
I've included a unit of Rough Riders in every incarnation of the glorious 7th that I've done all the way back to the RT era. I started off using the original
Imperial Guard Rough Riders on horseback
, though in recent years I've gone for a Mechanized Rough Rider on motorbikes instead. The unit above was from my 3rd-4th edition days, and were made from a combination of the old Dark Eldar jetbikes and various bits taken from the Imperial Guard Heavy Weapons sprues. The original how-to was on the GW site yoinks ago in the "Dok Butcha's Konvershun Klinic" articles they used to do. I posted a
walk-through on their construction a while back here as well
...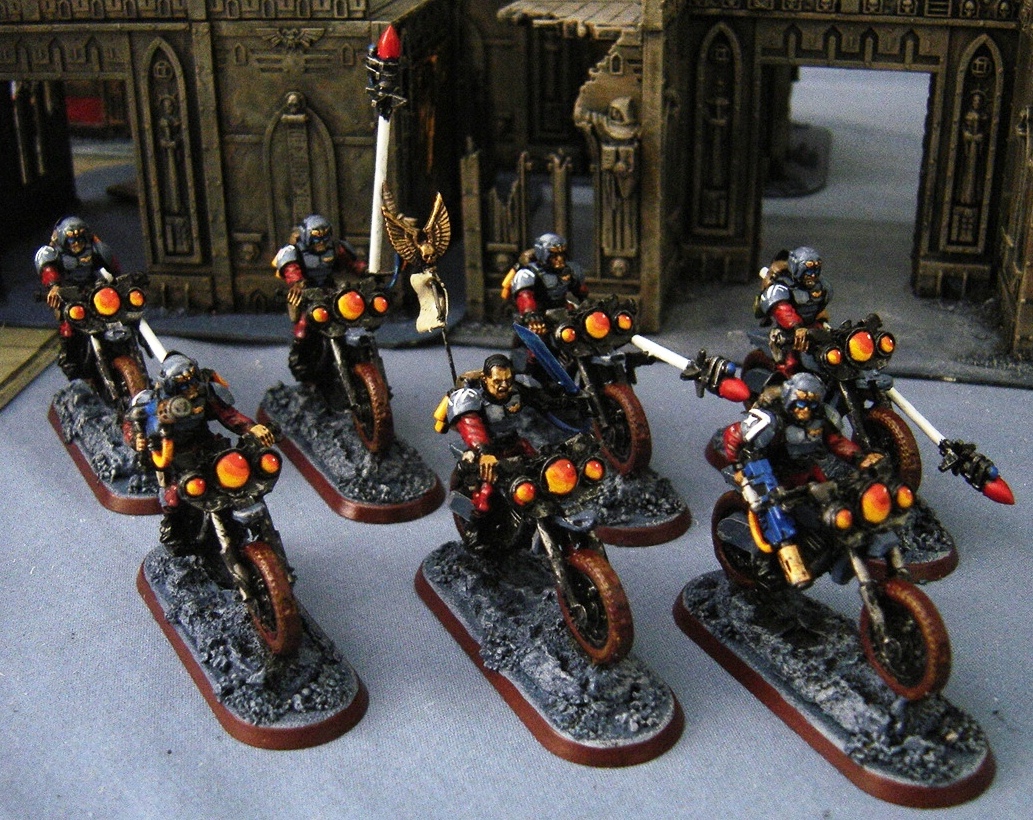 My previous version in 5th edition utilized the fantastic bikes
available from Ramshackle Games
and the unit I'm going to be painting up is built using much the same process as those shown above.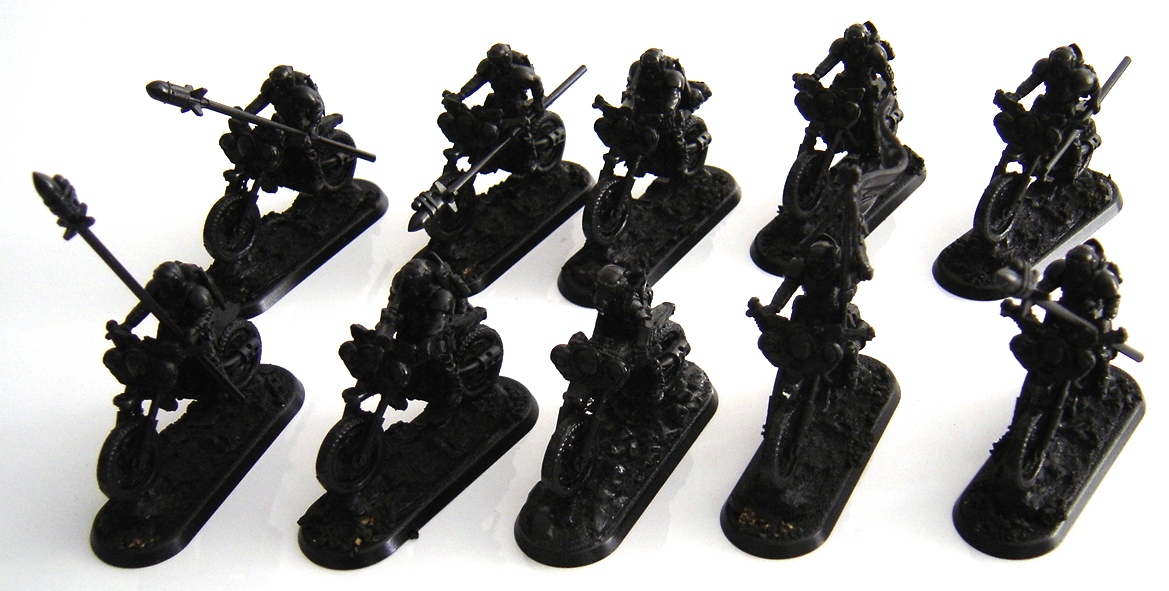 At the moment they're just assembled and primered, so they aren't all that photogenic thus far. With the contest just being opened up to a wider audience I've got my work cut out for me - only 12 days to go before the deadline, and with a full 10-strong unit I'd better get cracking!