Huzzah! The first batch of miniatures for the Imperial Fists have arrived from Forge World and there was much rejoicing!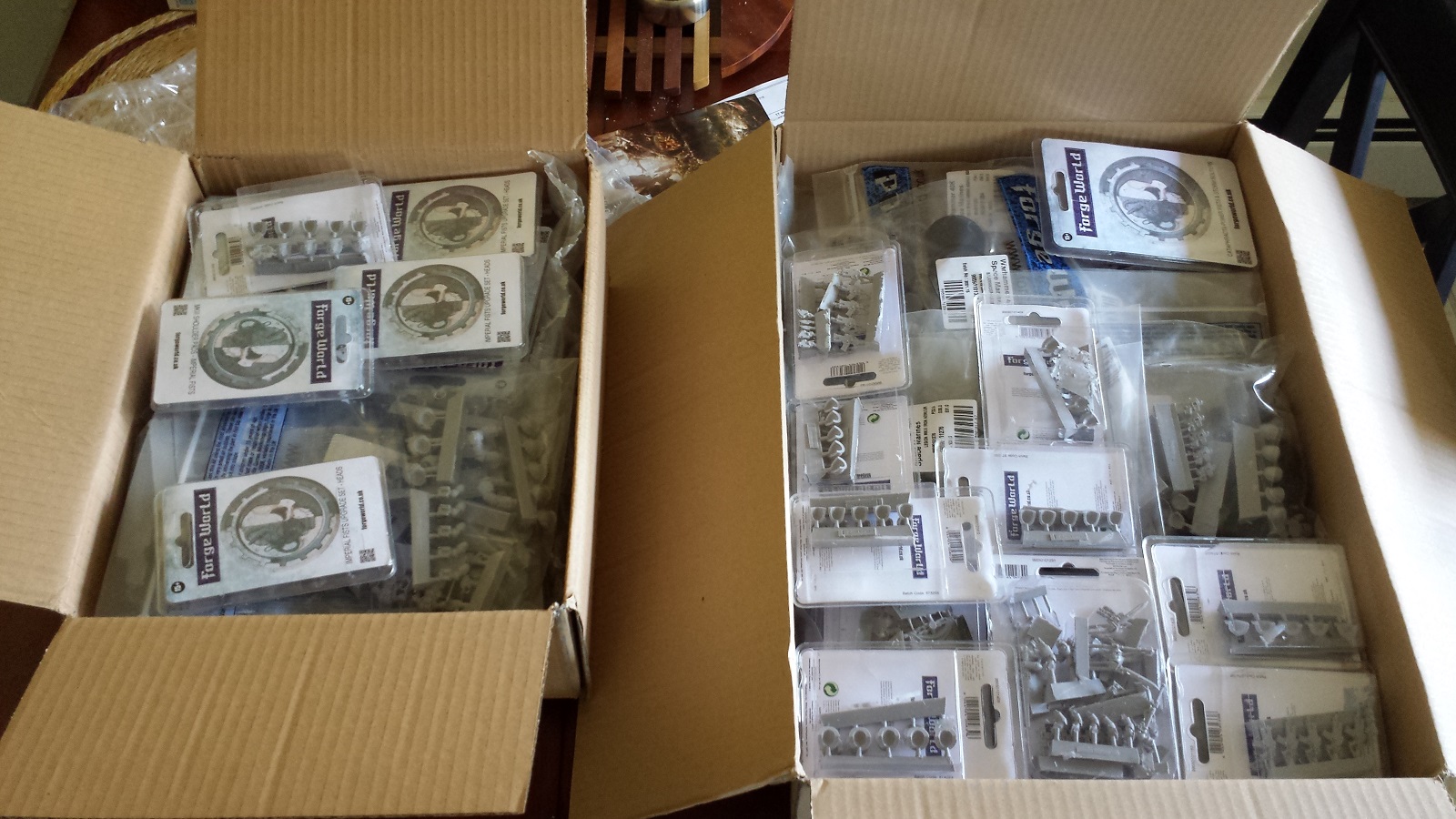 ...Followed by many many hours of soaking, washing and scrubbing, a couple emails to FW about a few mis-packed minis, and a fair bit of swearing as I stabbed myself pretty good with an exacto blade cleaning up some casting gates.
I decided to lead off with the 20-man assault squad, as it is comprised of a set of models I hadn't worked with before - I quite like the sleek look of the Mk IV assault marines, I think they'll be a good counterpoint to the more solid looking Mk III tac marines and breachers. Decided to go with power weapons as the squad upgrade path on these, a pair of power swords, a pair of power axes, and a power fist for the sergeant.
Unfortunately there were several issues with the order that FW sent me - instead of the Cataphractii terminators I got Salamanders Firedrakes, and half of the MkIII Strike Force models were mis-labeled MkIV tac marines. A quick email with some photographic evidence of the issues out to FW later and they've already sent out the proper replacements - say what you will about their quality control, I have never had a company more responsive to email and quick to rectify any issues!
It's supposed to be absolutely gorgeous out over the next few days, hoping to get some more models built and primered so I can get some paint laid on 'em over the weekend!