It feels good to be back working on my favorite Legion, and all the more so knowing that in a few short weeks I'll be able to get my hands on the rules after all these years of waiting!
A bit more build time - The cornerstone of any self-respecting Legion is the humble Tactical Squad, and the cornerstone of every one of my Thousand Sons forces has been Squad Hesyre. This take on the army may just have my favorite incarnation of them as well! The squad is armed with additional close combat weapons, making them proto assault marines and as such these guys will be entering the fray via the assault ramp of a Storm Eagle - I've definitely felt I've played too defensively with the last few incarnations, so I'm building a force with an eye towards taking the battle to the foe!
The ever-faithful Sergeant Hesyre has always had a spot of bother with the Flesh Change, and I'm really happy with how the pose this time around turned out - I can almost hear him saying "Aw hell, THAT can't be good..."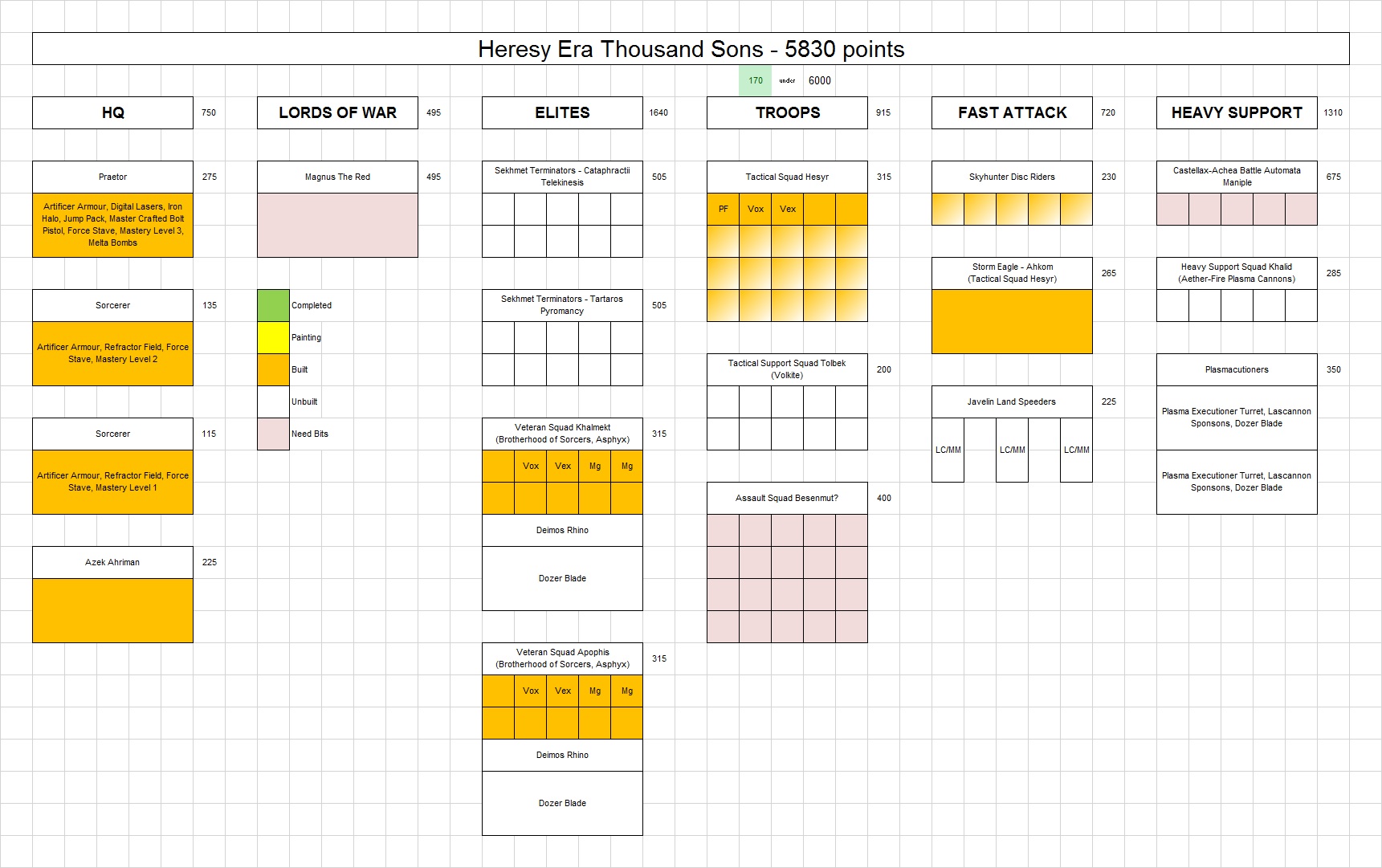 I took a little time to go through the box I've been tossing bits and kits into for the last six months and penciled together a list of what I had, and added in a few things that were revealed at the Heresy Weekender. I suppose I shouldn't really be surprised to find it's already essentially spiraled out of control pushing 6000 points. On the up side it's almost all sunk cost at this point, with the exception of the the assault squad everything on the list is already in hand and the Castellax and Magnus haven't even had a rumored release date so no outlay for them. However, I promised myself I'd get some models out the door before I bring any more in - expect to see an "items up for sale" post over the next week or two as I sort through finished projects (or projects that I'm finished with, a subtle distinction)...