Hope everyone is having a happy holiday! These last few months have been just hectic as all get-out so I haven't had much time to paint, but with a little holiday break I was able to finish off a few models...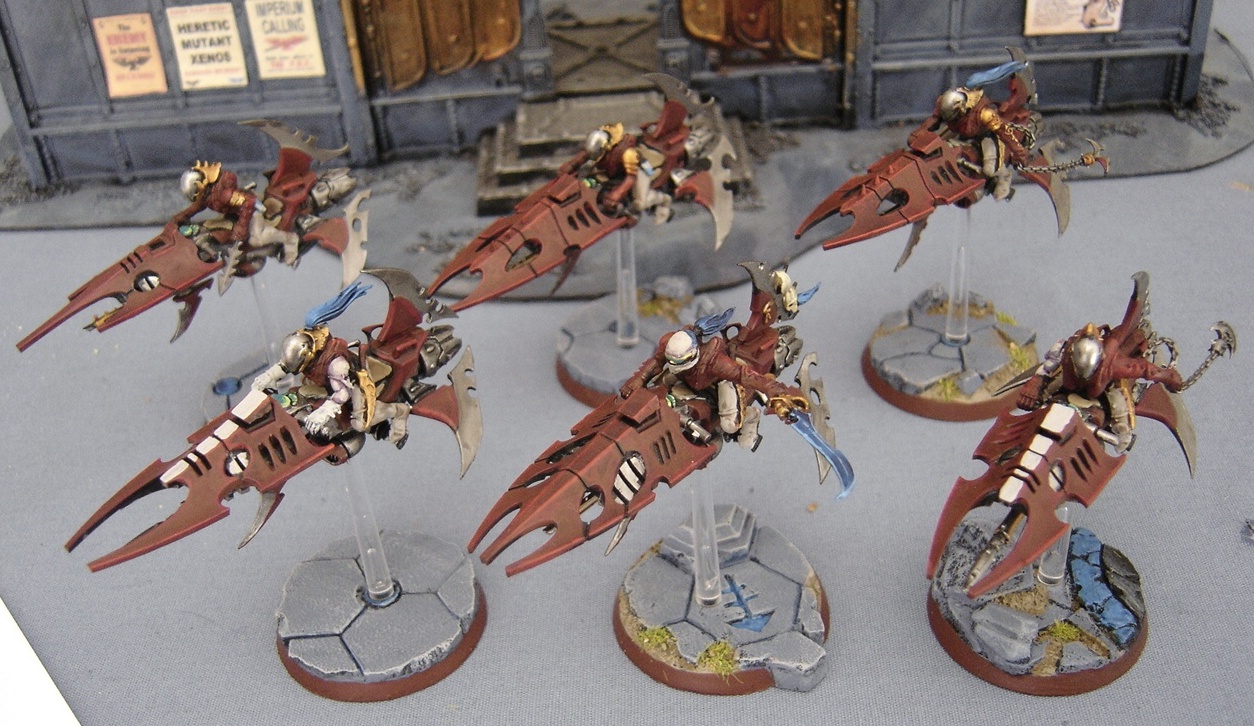 Up today are the last of the small models for the Dark Eldar army I'm struggling to finish - a half dozen Reaver jetbikes. For ease of identification on the tabletop, the two bikes armed with Heat Lances were given a white stripe down the fuselage. I really like the new models, they really have a sense of speed and lethality. In point of fact, I stabbed myself good a few times on the little spiky bits while painting them, gotta have a little blood sacrifice to Khaine, I suppose!
Once they were done I turned my attention to a few Thousand Sons vehicles, pics to follow!
Have a great holiday and a happy New Year, everyone!