Got a relatively free weekend and jumped on the Dunecrawler this morning, and it came together surprisingly quickly!
Kept on with the red, gold and bone - got me feeling like I was painting Thousand Sons again! The model has all sorts of cool little detailing, the little manipulator arm is pretty cool.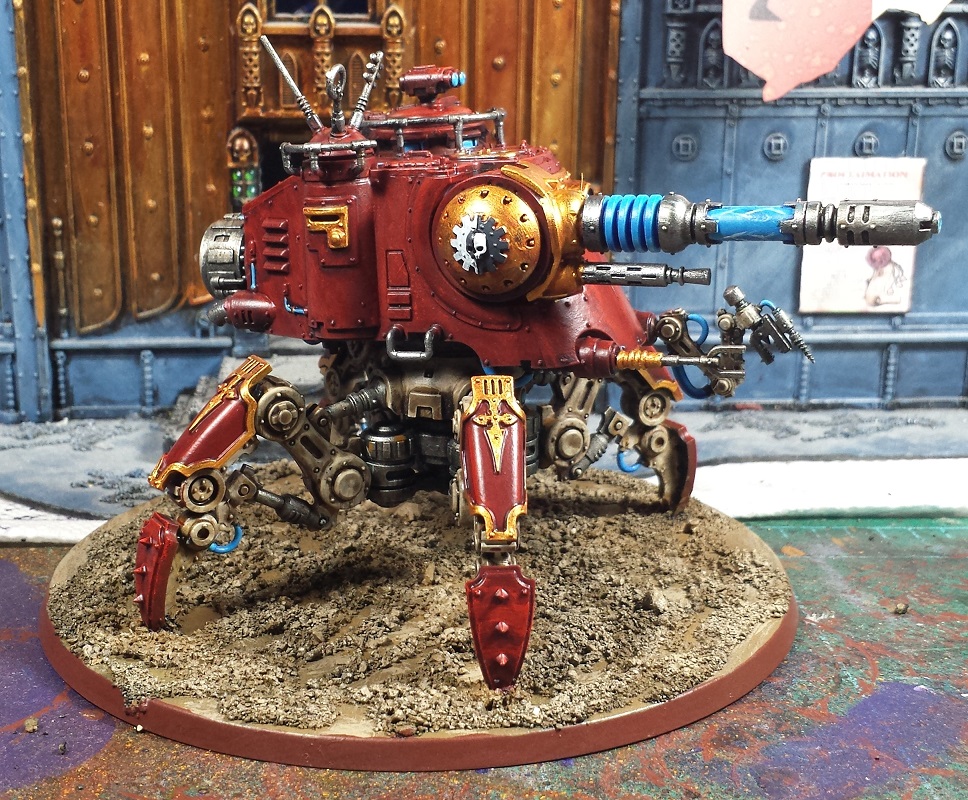 I tried a little lightning crackle on the barrel of the neutron laser but the overhead light sort of washes it out. Will try to get some better pics once it's finalized with the weathering and whatnot.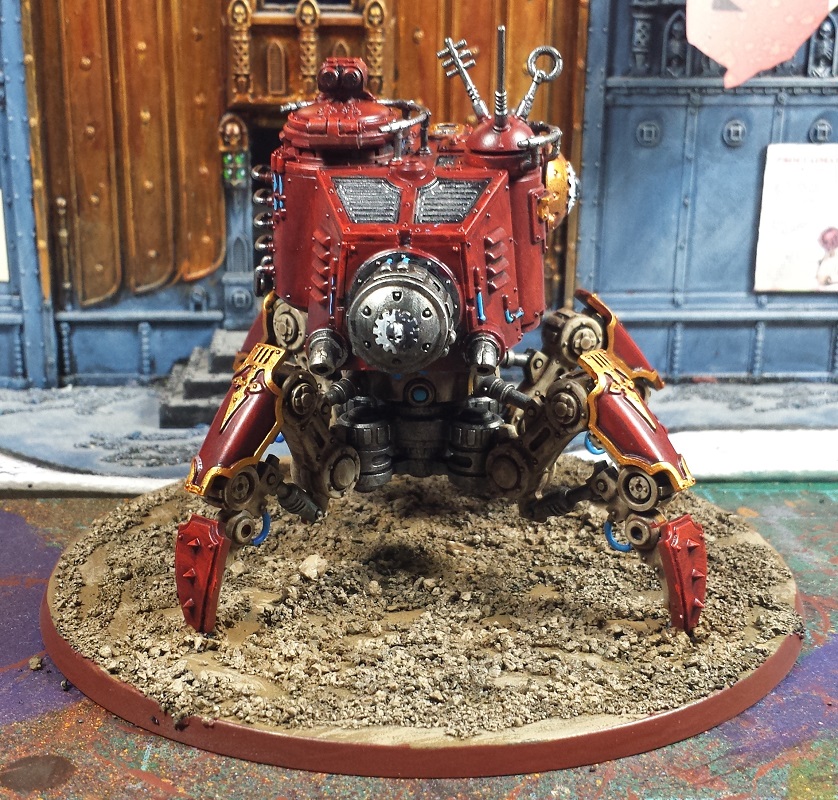 Once the transfers and weathering are in place, the bases will all get some static grass as well - giving the models a little green on the base should set off nicely against the reds of the models!
Next up, the last of the built models - a unit of Skitarii Rangers. Once they're done, I need to build a unit of Skitarii Vanguard and a unit of Infiltrators, then lastly the knight. Looking forward to that for sure!