Down with the plague today (a blessing from Grandfather Nurgle no doubt), but managed to get the Acolytes for the Doting Throng completed and sealed, taking advantage of the brief break in the cold weather. Twenty-three more models down, meaning I've now (albeit barely) passed the halfway point with the army. Oof!
I'd built enough models to allow them to be run as two units but for the purposes of the 2500 point force they'll be run as one 20-strong unit of claws, teeth and hand flamers!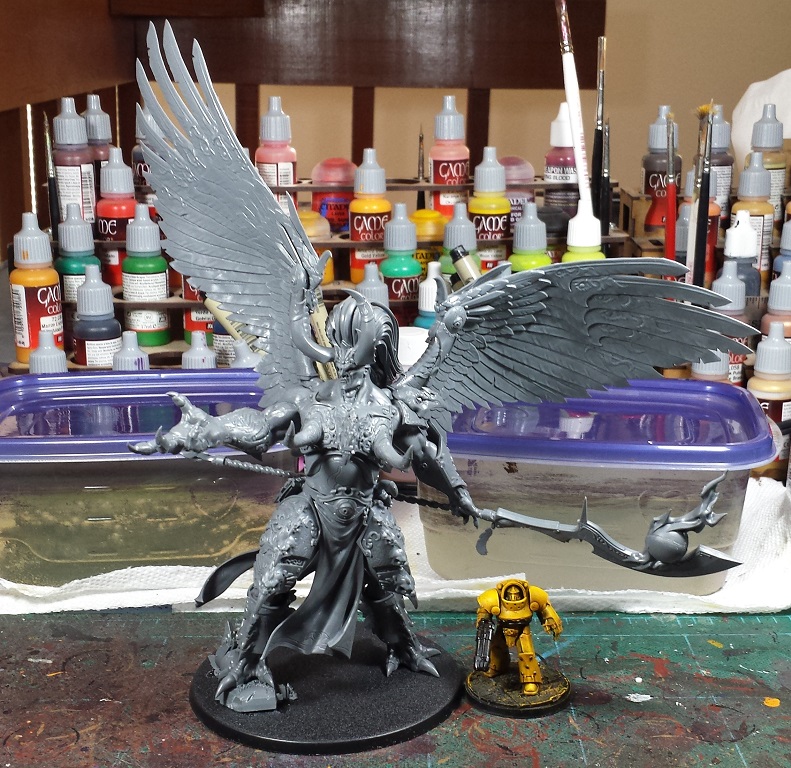 As should come as no surprise to anyone, I did pick up a few of the new Thousand Sons plastics (primarily to cannibalize for use with the Heresy models) and couldn't help but assemble Magnus the Red. Once I had him put together I think a better moniker would be Magnus the Huge! He goes on the shelf for now however, next up is some more work on the Imperial Fists terminator squad as a little break from the unending tide of Genestealer cultists...