The weather has turned rather warm here, meaning it's getting unpleasantly hot up in the hobby loft but I have managed to sneak in a session or two in the mornings while it's still reasonable up there. Figured it was time to knock out a few more troops choices, so the assault squads came out of the foam and onto the painting desk!
Not a whole lot of excitement so far, just blacked in all the joints and laid in the first two greys and whites on the trim. So far so good though!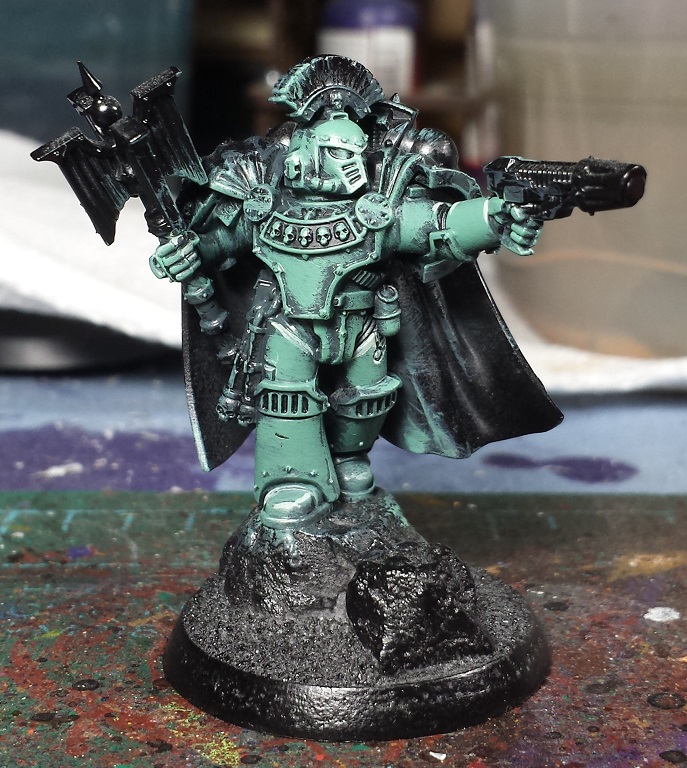 As a bit of a teaser, I quite enjoyed the green color the Sons of Horus NOVA Charity Army recipe suggested, and after painting up the helmet of one, it was a foregone conclusion that I'd try it out on a full model. Fairly straightforward, it's Vallejo USMC Tank Crew as the mid-tone, with a 50/50 mix with black for the undercoat and the USMC Tank Crew Highlight as the, well, highlight. I rather think there's going to be more of this in the future once I get on the other side of all these Thousand Sons!