Got a fair bit of hobby time in over the last week and managed to finish off the trio of totally terrifying Taerrax Termite Tunnelers - say that five times fast!
The three of them just baaaaarely fit in to the photo tent - They're larger than you might think from looking at 'em, but not so monstrous that they're going to be hard to transport or play. Tried to get some little splashes of color here and there with some brass on the meltas, some glowy orange-yellow on the Volkites and the usual red weapon housings to help them tie in to the rest of the force.
Had to get a little of the signature blue on 'em somewhere, right? There's some power conduits on the back that got the usual recipe! Added on some waterslide transfers and some sponge weathering, seems as though the sheets I used for the symbols were reasonably old and as such show up a little more than I'd like sheen-wise, even with some generous application of Micro-Sol. While it's more apparent in the pics than it is in person, I think I'm still going to go back in and touch them up with a little paint around the edges of the DA symbols and the numbers. Overall however, they're table ready!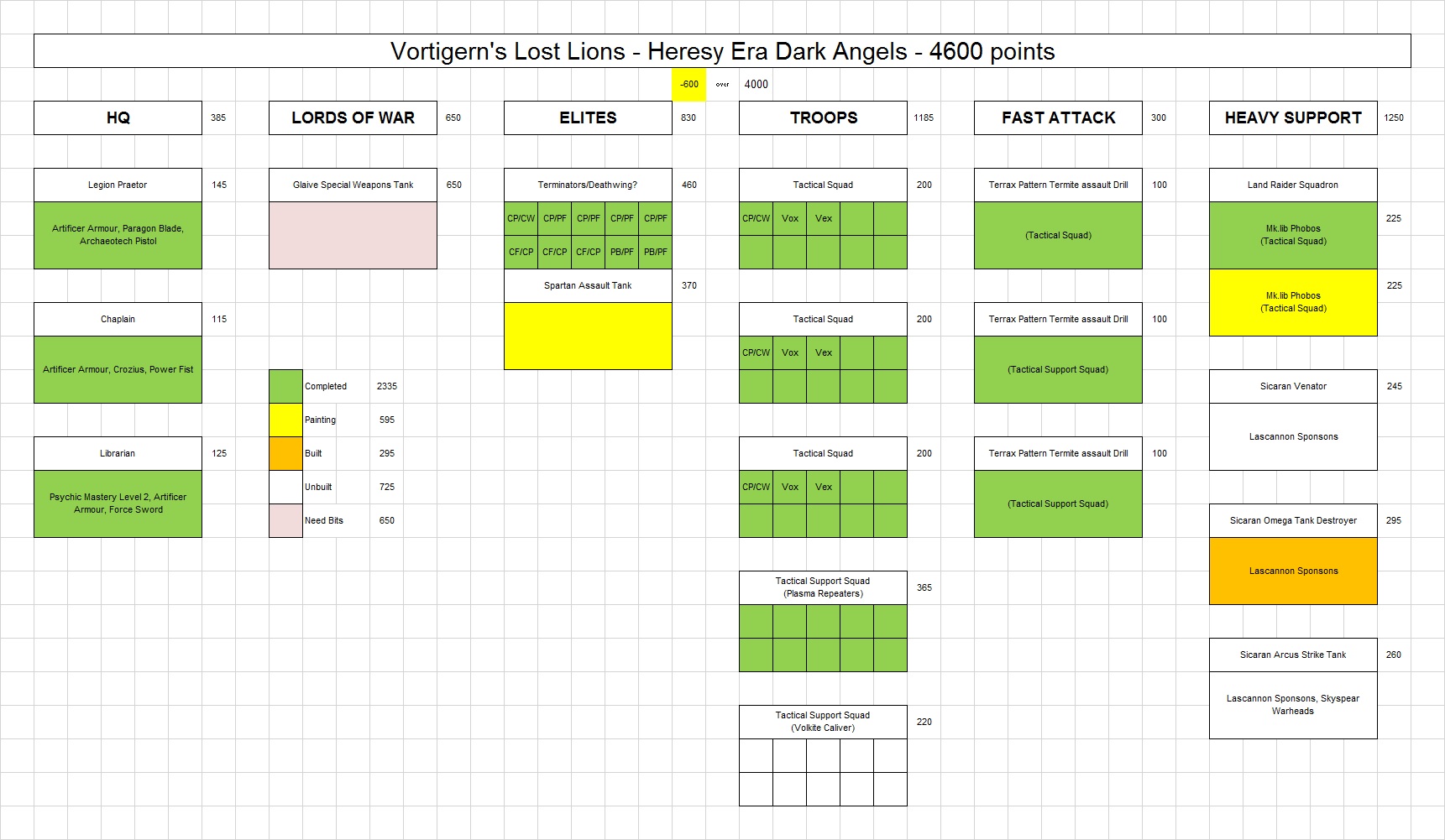 The paint chart keeps on flipping over to green, which is a real nice feeling. Not too much left to go yet, after all the painting I think I can reward myself with some build time, and am considering whether it's the last 10-man Volkite support squad or the two remaining Sicaran variants that will get assembled next. Probably ought to bang out the last of the infantry...
Well ahead of schedule to get the force done for the NOVA Open coming up later in the year, but that deadline is bearing down on me rather fast!