After working on a fair few individual models, I had the urge to switch scales for a bit and do something big! When Killteam was announced I was rather interested in the new buildings that came with it, and though I ultimately decided against buying the starter box I couldn't help but order up a couple boxes of just the terrain!
I knew that I wanted to combine the Basilicanum and Sanctus kits into one big Ministorum Temple and though I was initially miffed that the wall heights were different from the earlier City of Death buildings, I have to admit that I'm really impressed with the kits one I got my hands on 'em!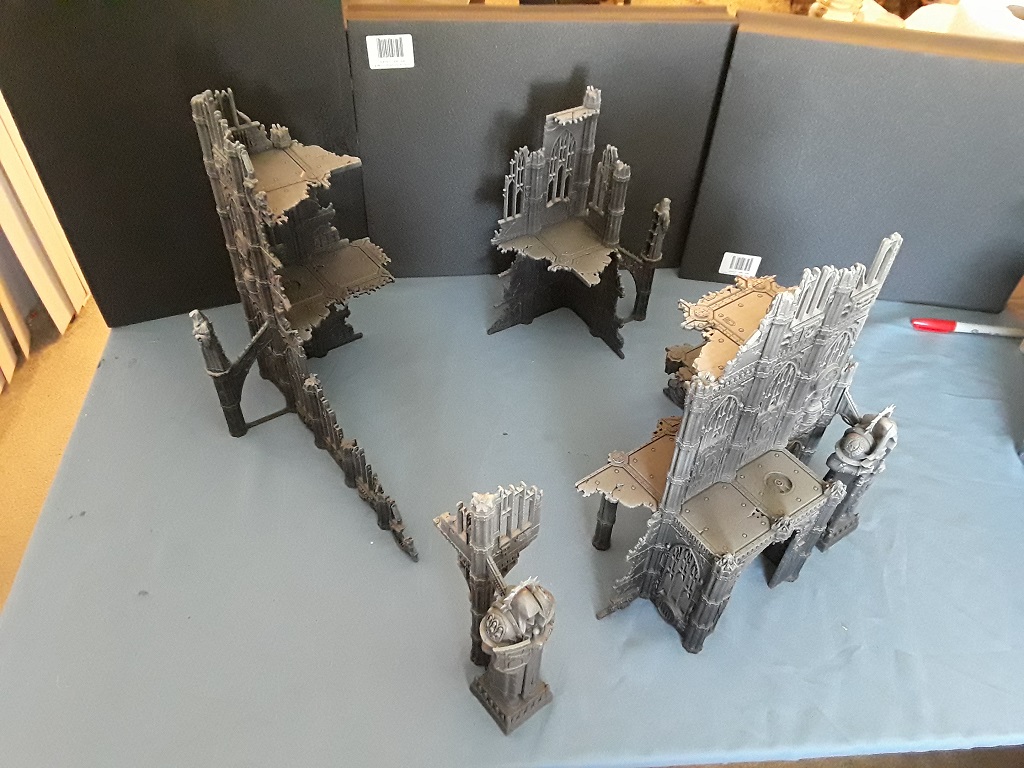 I figured that for utility and storage that I'd do it up in multiple sections that fit together into one cohesive building, but could also be used separately and as such it breaks apart into 3 standard "ruined corner" sections, and one little sniper perch.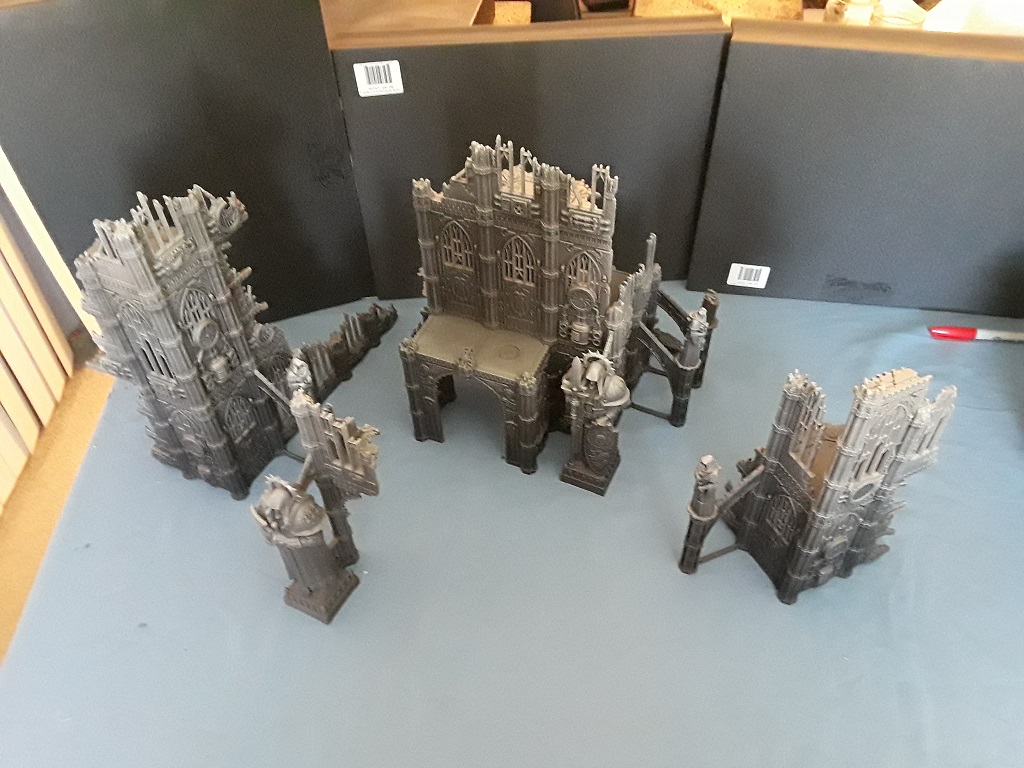 I started the painting process via a bunch of rattle-can primers, beginning with an all-over black primer than progressively lighter browns and tans using the zenithal method to lay in the initial shading. Will have to break out the big brushes soon and start laying in all the detail!