Dreadtober is upon us, which means it's time to paint some giant stompy death machines! None of my current Heresy projects include any dreadnoughts so instead I'm working up a quartet of Armigers to mill about the feet of the Knight Lancer I'd done a few months back. It's been a rough week recently so I've been remiss on getting stuff posted and updated on the Dreadtober page but the always awesome
Todd Sherman
has been keeping a hand on the rudder. Big thanks to him for keeping the ball rolling in my absence!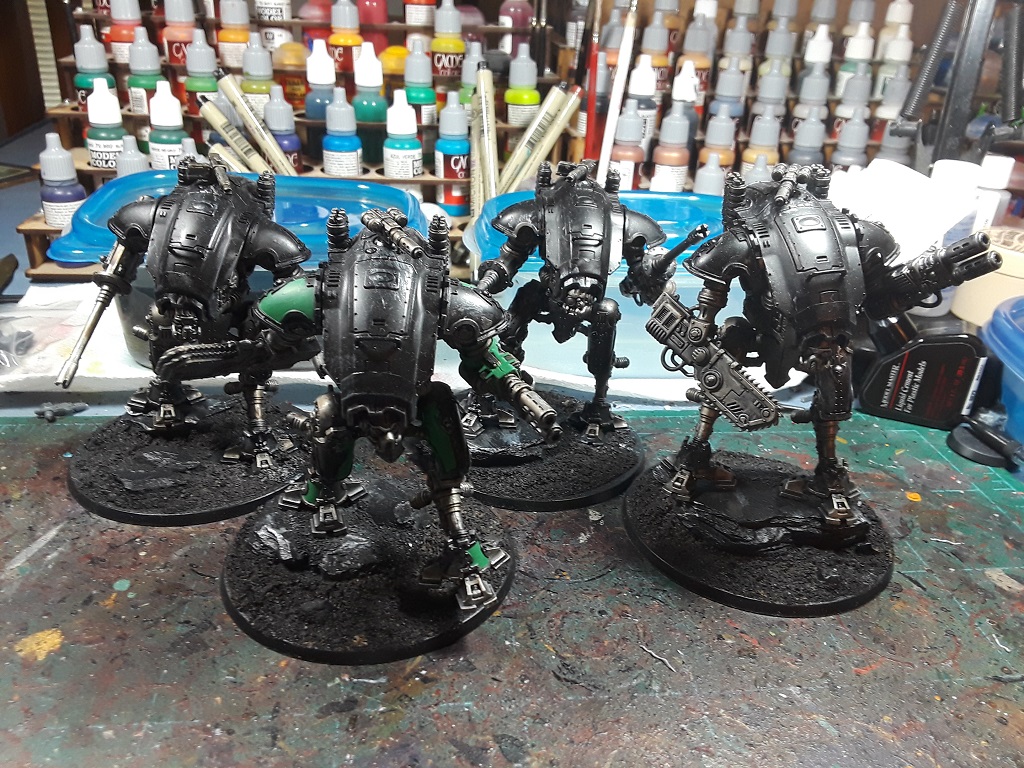 To begin with all the metal areas were given a pass with Vallejo Gunmetal, drybrushed with Chainmail, then given an Army Painter Strong Tone wash, which gives it an oily, dirty metal look.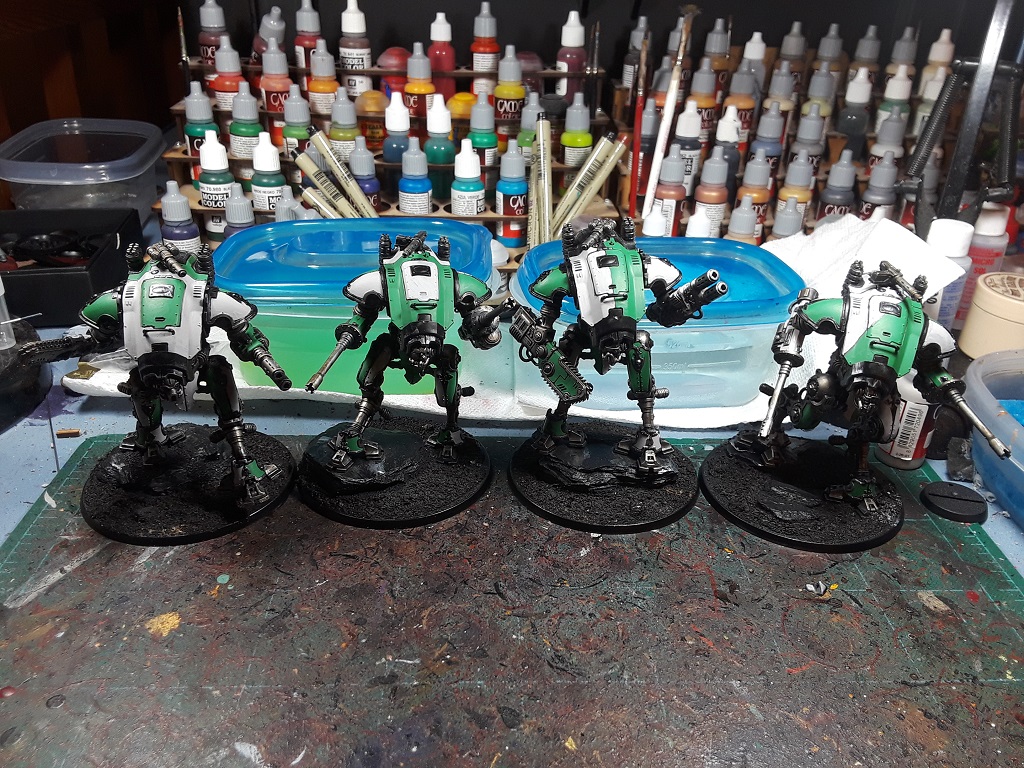 Next up was blocking in the House Vyronii livery, which is an emerald green and white. I didn't want to paint each one identically, so they each got a bit of a half-and-half pattern that ties them together color-wise but keeps them individualist which I think suits the knightly order vibe.
Next up was the gold trim and cleanup of the areas where the livery got out of hand. They're starting to come together nicely! Now on to all the fiddly detail work and basing prior to the initial sealant pass step. Once that's done I can do the waterslides and weathering - So far, so good!