I managed to finish off the second Heavy Support choice for the 8th Tale of Even More Painters challenge - An Imperial Navy Vulture. As soon as Forge World released the model with the twin Punisher Cannon upgrades, I knew I had to have one. Taking the lessons learned in assembling the first Valkyrie served to make this model go together rather smoothly.
I went with the khaki/bone/slate grey color scheme that I'd used for the previous Naval flyers, though I decided to pick out a slightly different set of panels for the bone color than I did with the Valkyrie to make them a bit more individualized. I still need to add the transfers to both of them, but as the weather is so cold at the moment I can't seal this model and as such the decals will have to wait.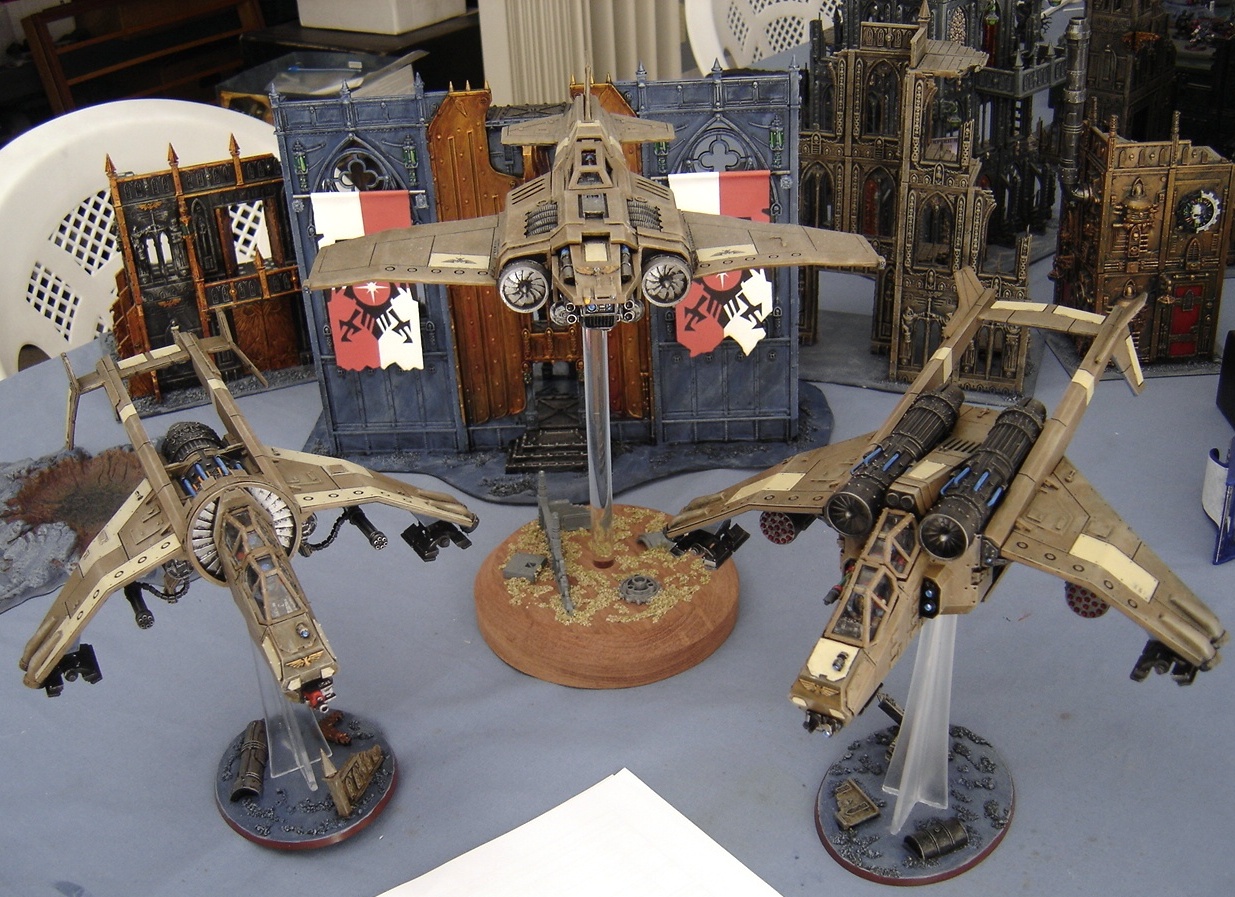 I pulled out the other models to get a group shot and realized I still have yet to finish the base for the Thunderbolt fighter. There's still one more flyer in the queue - a Vendetta, to round out the various Naval options. Time to get cracking on that, I suppose!