I hope everyone has been having an enjoyable holiday so far! The weeks leading up to the new year are always packed full so squeezing in some brush time is tough. On the up side, I have a few days off coming up and I hope to be able to finish off the King Russ tanks.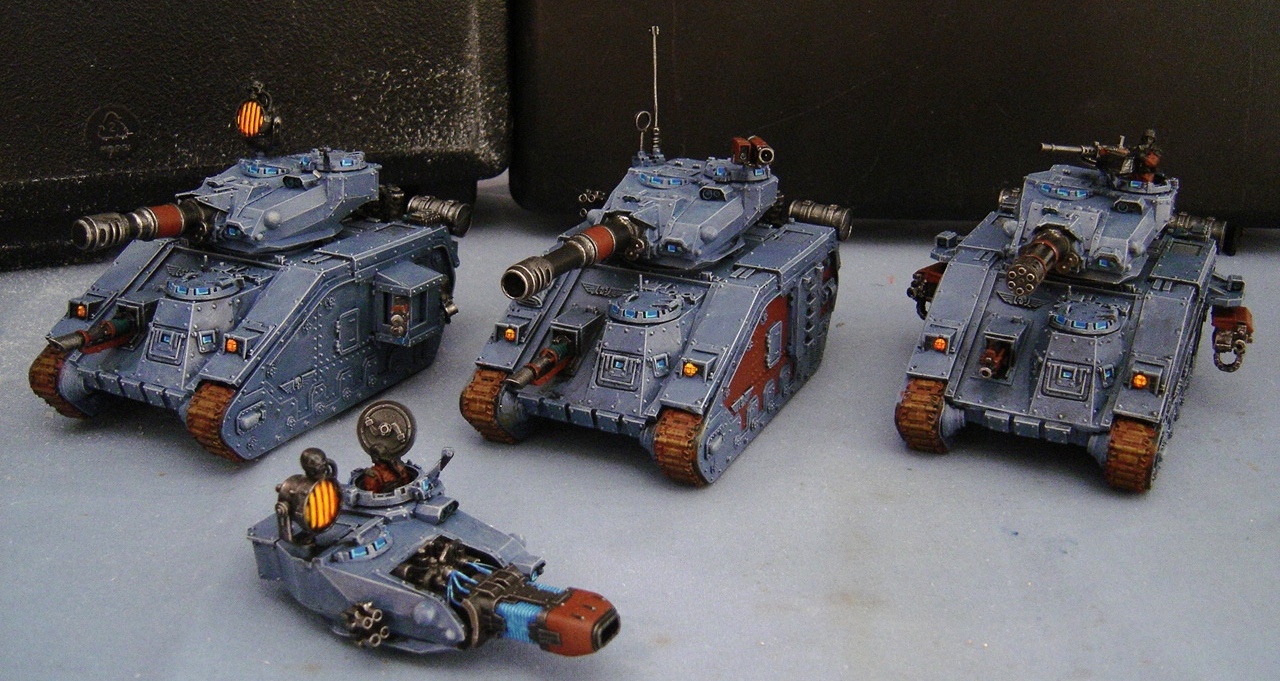 In the home stretch on the tanks, though - I started the detailing process, and laid down the Dark Flesh undercoat for the red sections.
I decided on blocking in the red side panels on one of the tanks to see how it looked, and I think I like how it's coming along. I'm going to go back and make the cogs along the upper track guard red, but other than I think I'll leave the rest of the detail in grey and pick out the winged skull in gold.

I received a package in the mail on Wednesday, which contained a few models from eBay - more bits for the Adeptus Mechanicus army. I've seen some interesting conversions done with the Imex "Robogear" models, and poked around to see what was available. This 'Spider' model caught my eye, and I thought I might be able to use it to make a Myrmidon Assault Engine - described in the codex as being like a somewhat smaller version of the Defiler. Multi-legged chassis, a pair of dreadnought close combat weapons and a twin-linked autocannon, but lacking the Battle Cannon and having slightly weaker armor. I was really pleased with the contents of kit, for a 'snap-fit' model, it's rather well detailed and it appears it will work out nicely!