As I've alluded to in the past, over the last couple months I've been slowing getting my notes and ideas in order for a Rogue Trader campaign. I'd ran a Dark Heresy campaign last year, and while it was entertaining for me (and hopefully for the players), I wasn't super keen on the whole "GM-PC" inquisitor who mandated what the players did and where they went. It smacked a bit too much of obvious railroad-ism, though to be fair it was an easy way to keep the players on task, what with the whole "your other option is to be mind-scrubbed and/or killed" mentality. That being the case I think a Rogue Trader campaign has the potential to offer much more latitude to the players as far as their goals and challenges since the Rogue Trader is controlled by a player with his own motivations, unlike the GM-controlled Inquisitor in the DH system. Of course one of the important parts of any Rogue Trader game is a map of the expanse in which the players will be exploring (warning, stupidly huge picture):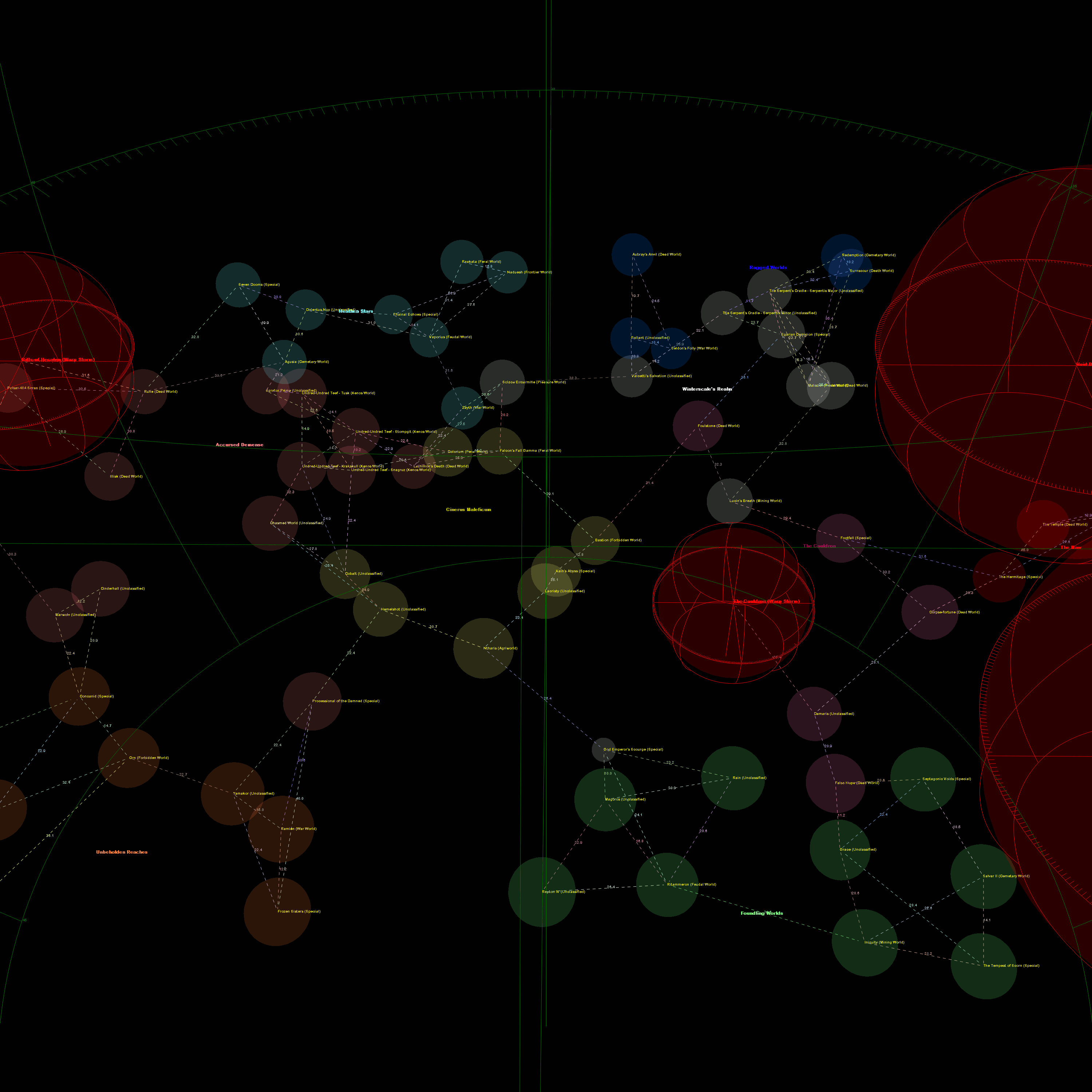 Besides the charts and tables and miniatures and whatnot, I've also been slowly working on an interactive galaxy map of the Koronus Expanse (the locale detailed in the RT rulebook) utilizing the
AstroSynthesis toolkit from NBOS
. It's not the most user-friendly interface in the world, and there's definitely some things that it doesn't do that I wish it did, but it's the best tool I've been able to find so far. The nice thing about it (other than the full 3d animated, interactive map) is the Gazetteer that it generates based on the sector information - a handy guide for players on one hand, and a separate version that includes all the GMs notes and special info for me. I'm planning on kicking off the game in mid-january, so I still have a month or so to get it all finished up. Once it's done I'll make the sector files available to anyone who may want to make use of it.