At last, the platoon command squads for 1st and 2nd platoon are complete! These two squads have been in a half-painted state for the better part of a year, and it was high time to finish them off!
Both command squads are kitted out similarly, adhering as closely as I could to the 'original' Mordian 7th list. In the old 1st edition lists, the command squad consisted of 2 guardsmen toting Lascannons in lieu of the Voxcaster (as it hadn't been brought in to common service at that point), but a melta gun will have to suffice these days.

Last but not least, I also managed to polish off the Lascannon heavy weapon squad, which I painted such to allow them to be interchangeable with the heavy weapons in 1st platoon. Technically speaking I need to replace 4th squad's Autocannon with a Lascannon to match the original force organization.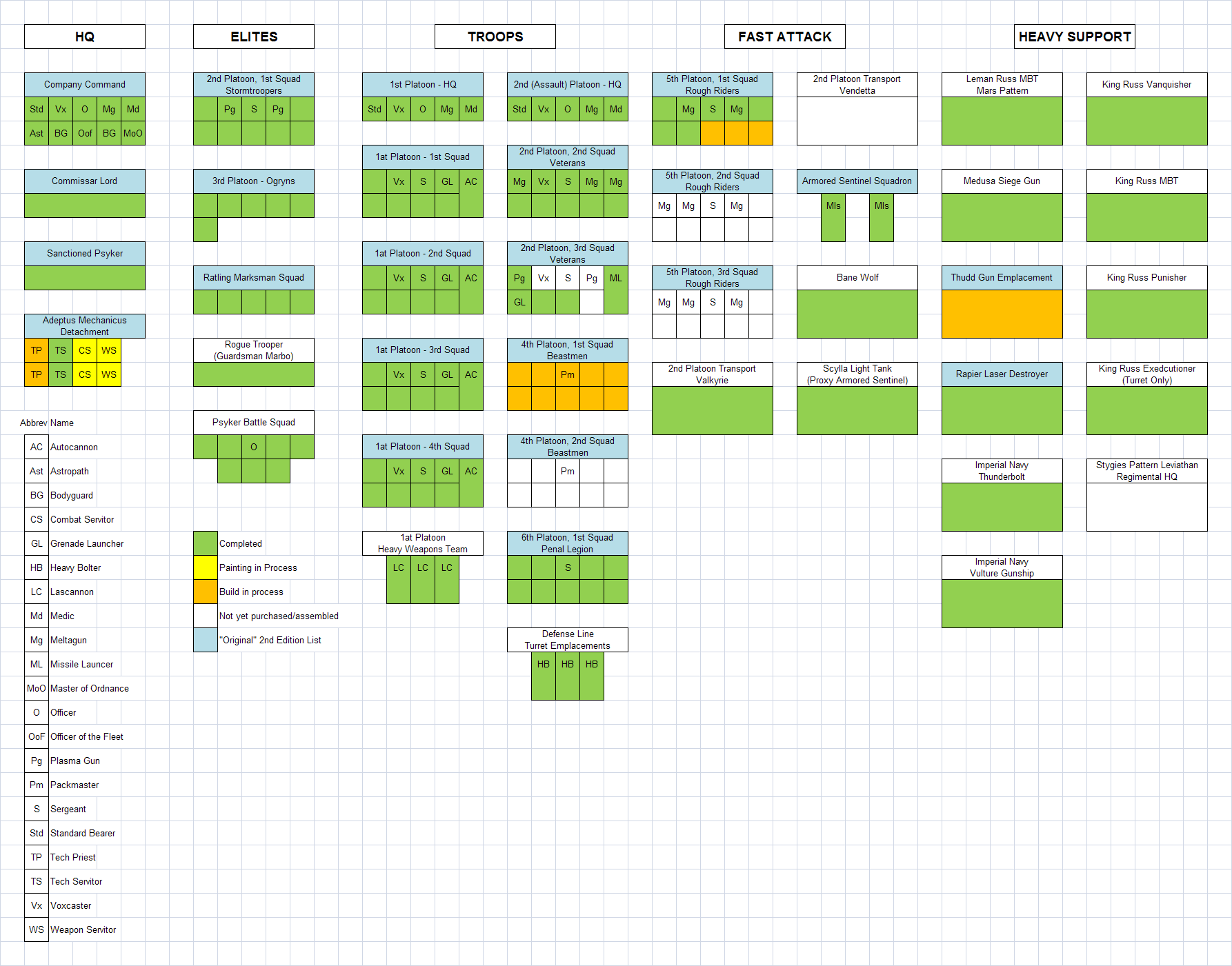 The painting chart continues to turn green which is heartening - definitely in the home stretch now!