The hobby ADHD has settled in on me a bit of late. Pinballing around the various projects lurking on the shelves up in the hobby loft, my eye fell on the package of Jetbikes I'd picked up a while back for use with the (now defunct) Heresy-era World Eaters I had been working on. While there are a number of companies doing jetbikes these days (many of which are very, very cool) none of them really matched the artwork from Visions of Heresy as well as I'd hoped:
However, BigDaddy of
Blight Wheel miniatures
had, at one point long ago, shown off a set of World Eaters jetbikes that were darn near exactly what I was looking for. Unfortunately they're not available anymore as far as I know but I'd managed to grab a set before they disappeared and they've lurked in the Closet of Doom ever since. But no longer!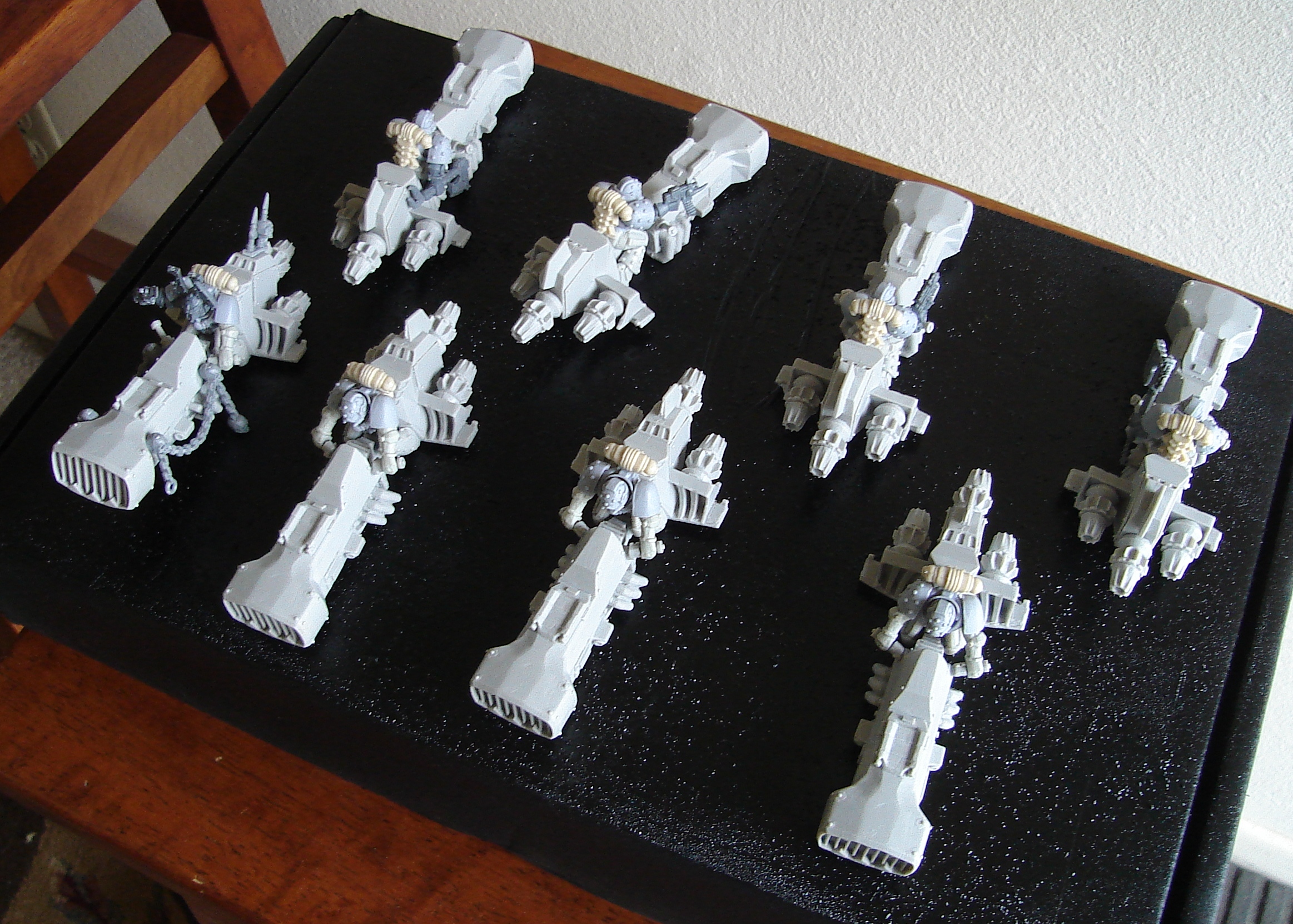 There are eight of them (sacred number of Khorne and all), and I spent some time rummaging through the leftover bits from the infantry builds to come up with enough FW Mk. V torsos and heads to match up with the legs and arms included in the kit. For the unit champion I added a few more Khorne-esque bits, including the ol' "bunny ears" helmet and some extra chains and spikes.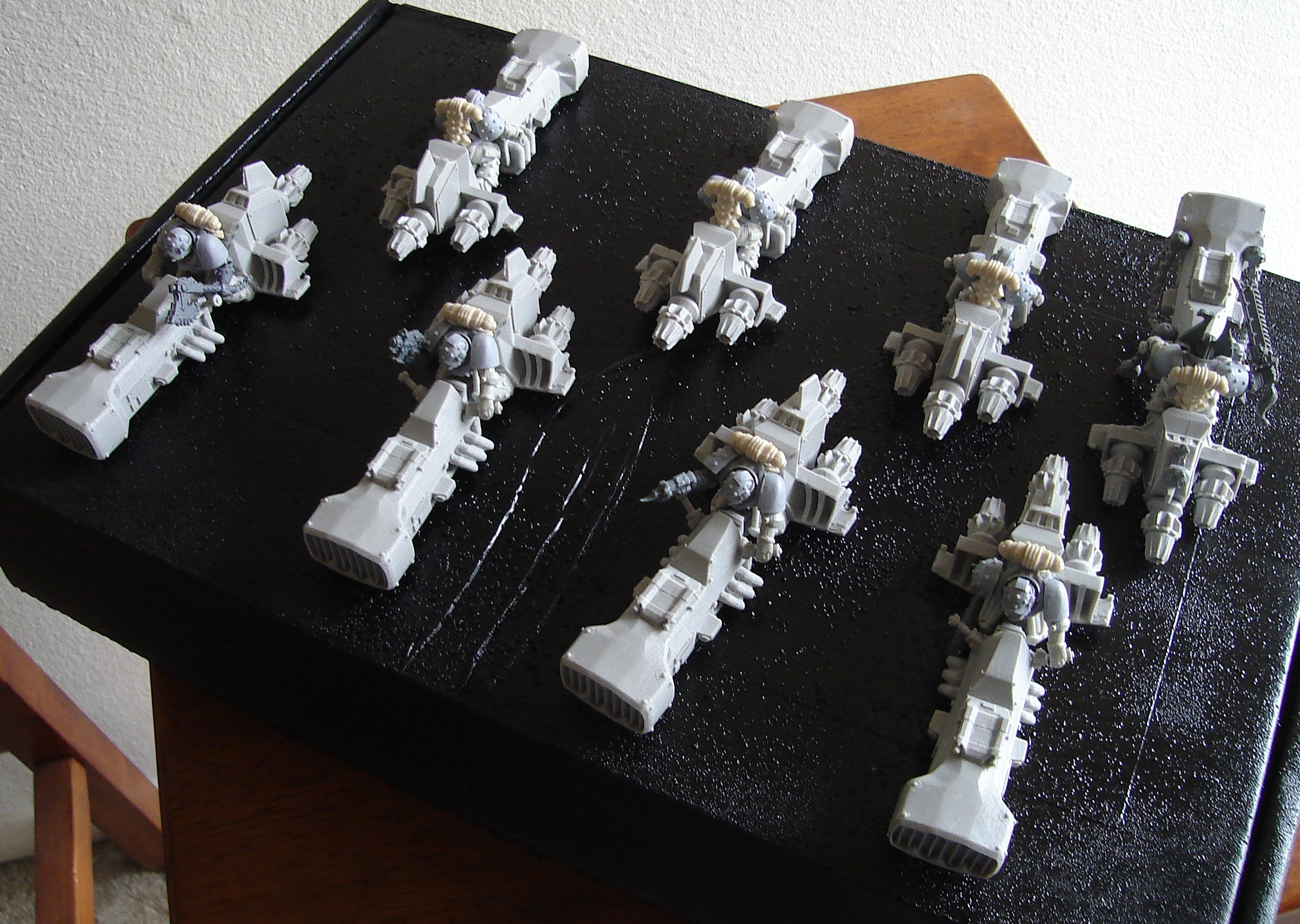 I also scattered a few bolt pistols and chain axes throughout the unit, and found enough RT-era backpacks to match up as well. However, now that they're built I have no idea what I want to do with them. The majority of the World Eaters army is long since sold, and I have to admit I didn't really enjoy painting them nor how they played on the table. I think these are likely just going to go up on the auction block to help fund the Tzeentch Renegades army I'm putting together for Adepticon. Expect to see another 'blatant advertising' post soon (unless one of you fine readers is interested and wants to make me an offer - I'm looking to get $120 out of them).
Now off to work on some other project. Hmm, it's been a while since I did any Eldar... Hey, wait, what are you doing with that taser? It was a joke! A JOKE! BZZZZZZZZZZZZZZT! Argh!