I hope everyone had a safe and happy New Year! It's been rather busy on the Real Life(tm) front, back to long hours at work for quarter end and year end fun. Woo. That doesn't mean there's been no hobby time, though - for as of the post, everything that was purchased and planned for the Iron Hands has now been painted! The last unit that was waiting in the wings was the Veteran squad:
They're designed to take advantage of the Tank Hunters upgrade, and are armed with a trio of melta weapons and a thunder hammer to help pick off those pesky vehicles. As befitting their veteran state, they all use the Iron Hands legionaries models which are chock full of cog tooth icons and bionics!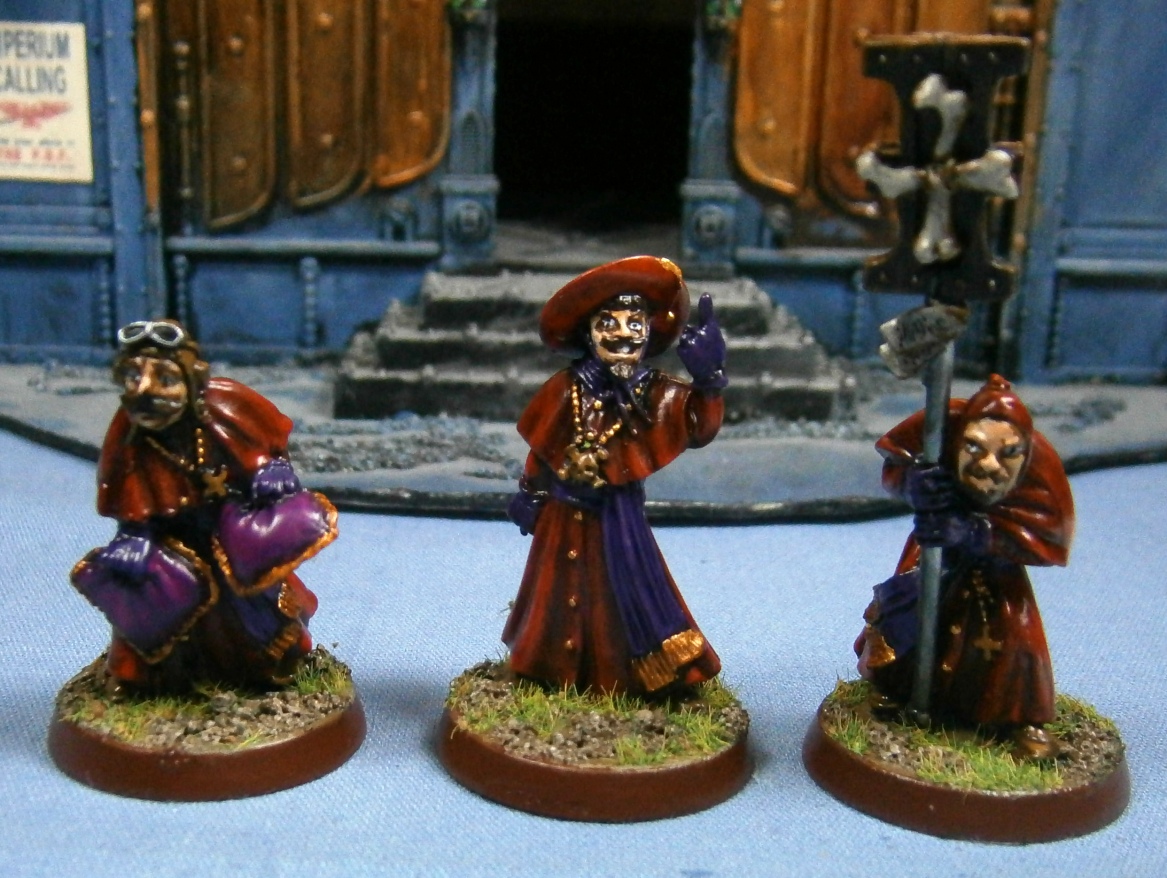 With those out of the way, I really wanted to just paint something for fun, and my eye fell on a trio of minis I'd purchased from Victoria Lamb miniatures which have been waiting to spring forth and shout... Well, you know. Heh. I need to go back in and clean up the faces a bit it seems. Amazing how taking pics shows up all the little screw-ups, eh?
Next up are some really colorful minis to counteract the months of black and iron we've been slogging through!