I've been in a bit of a holding pattern for most of the characters for the army while I awaited a number of packages to wing their way to me from various points across the globe. Today however the critical box arrived on my doorstep, and I immediate dove in to get Sergeant Mekata and Sergeant Hesyre built:
Sergeant Mekata gets a suit of artificer armour, a plasma pistol and a power weapon. Very happy with how he's coming along, and as soon as he's complete the assault squad will be done!
Sergeant Hesyre is a redux of his previous incarnation - I tried to get the pose to show that he's looking on in horror as the flesh change begins to overtake him. This is carried through onto his shoulder pads which are also starting to get a little spikey!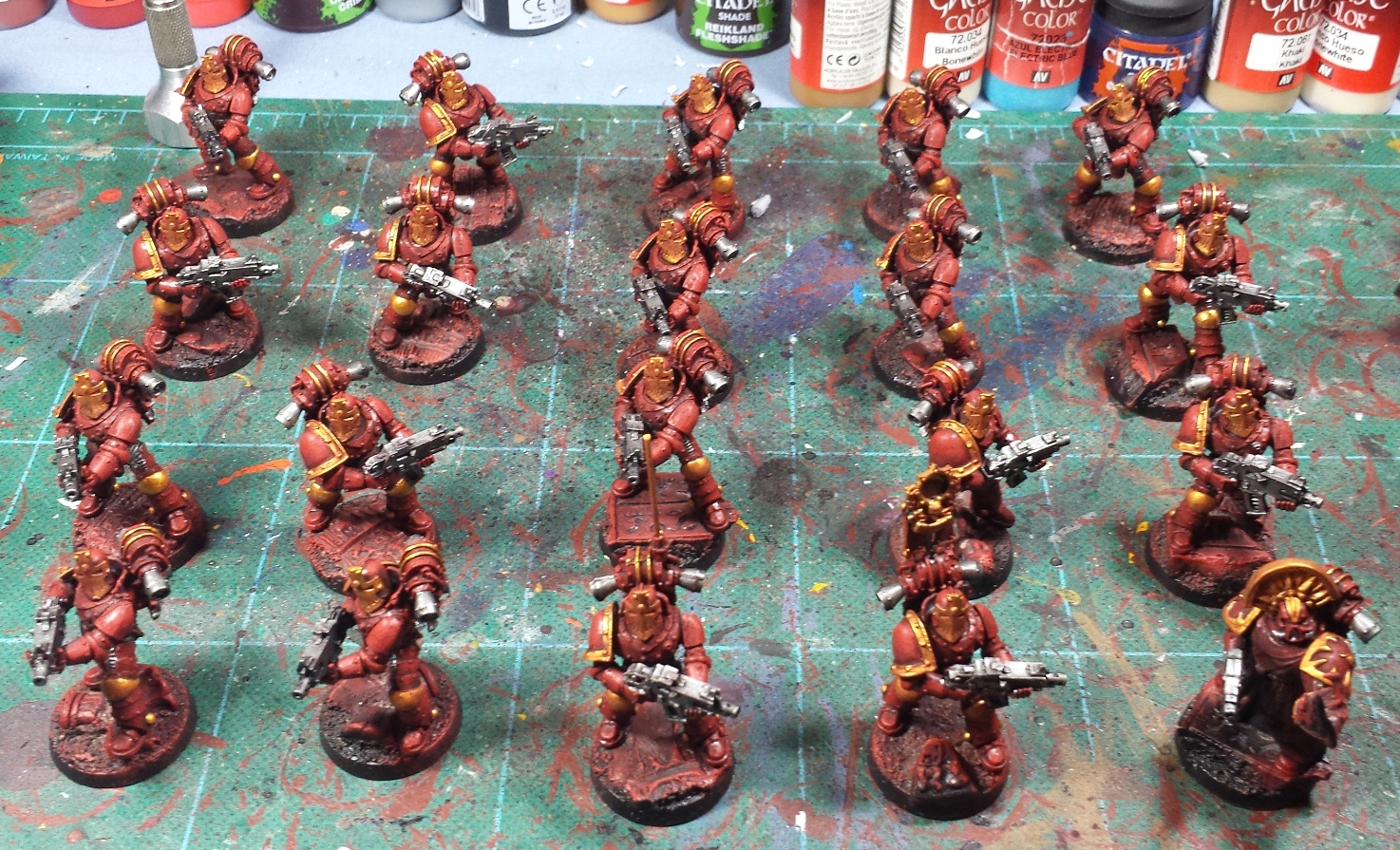 Over the last few mornings I've been getting up early (to take advantage of the cooler temperatures) and managed to get the base colors laid in on the tactical squad, and I spent a little time today bringing the two sergeants up to the same level - hoping I can finish them all off in one big push this weekend!