I'll admit right up front that I've never been a particular fan of the Tau - mostly that came down to the model range however, I quite like the fluff. I rather enjoy the Surprisingly Sinister Space Pope and his Ethereals, the whole caste system is interesting, and the fact that they embrace all the species they come across rather than just automatically exterminating them makes for a breath of fresh air in the grim darkness. (Heresy!) Ran across these alternate models on ebay a while back and thought they'd be fun to paint up, and subsequently thought "Hey, these'd be perfect mercenaries for a radical Ordo Xenos warband". I wasn't super happy with the initial skin tones so spent a little time touching them up and got some new pics taken:
"Big Shas O'Mal'y" along with an air caste tech and fire caste sniper joined forces with Inquisitor Travinski during an investigative mission into the incursion of Hive Fleet Kraken. The Tau were rescued from almost certain death at the claws of a Genestealer cult (side note, also thinking about doing up some villain warbands), and subsequently pledged their service to the Inquisitor, further cementing her status as a radical in the eyes of her peers. (Double heresy!)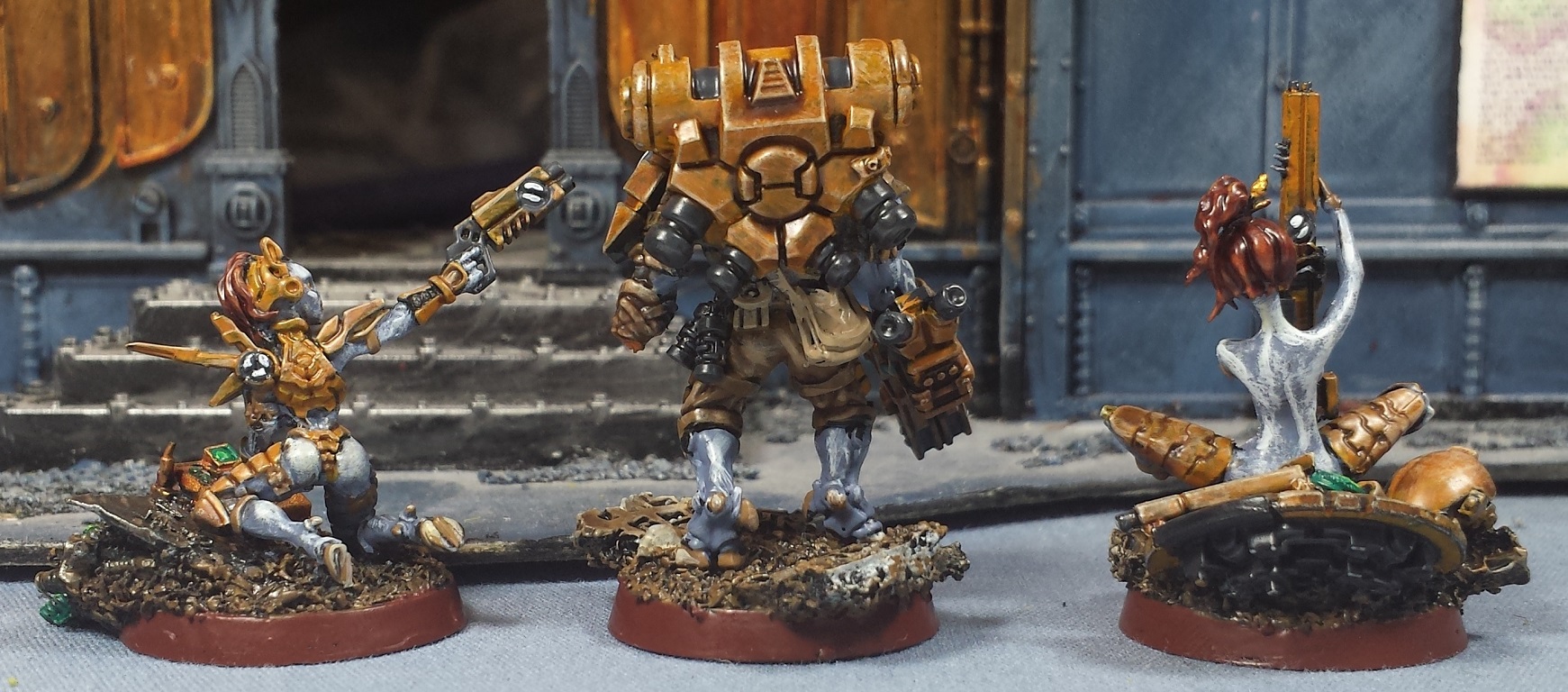 A bit more cheesecake with these models, especially the sniper - Let's just say I had to take a few pics before I got one that's SFW. (Triple heresy!) Was fun to paint up some xenos filth though - had fun with the skintones and tried a number of different washes to try to approximate the 'typical' ochre Tau armor color. I have another few female Tau mercs coming to add to the group - they may end up spinning off into their own warband when all is said and done!