Apologies for the radio silence of late, but I've been on vacation for the last week out in Indiana attending GenCon! A fantastic time was had, and there's a few pics below. First up however are some pics of a few models I'd been working on here and there over the days leading up to the trip and a little bit today.
AS is usually the case I keep fiddling with army lists for NOVA and had a thought to include a Damocles Command Rhino to the force, which would allow for more deep strike accuracy for the assault squads, and the occasions where I can pull off the roll on the Warlord Traits table where I can designate the terminators with deep strike. I knew I wanted to use the Warhammer World exclusive command rhino, and spent a little time cutting up a Deimos rhino kit from Forge World to give it that Heresy vibe.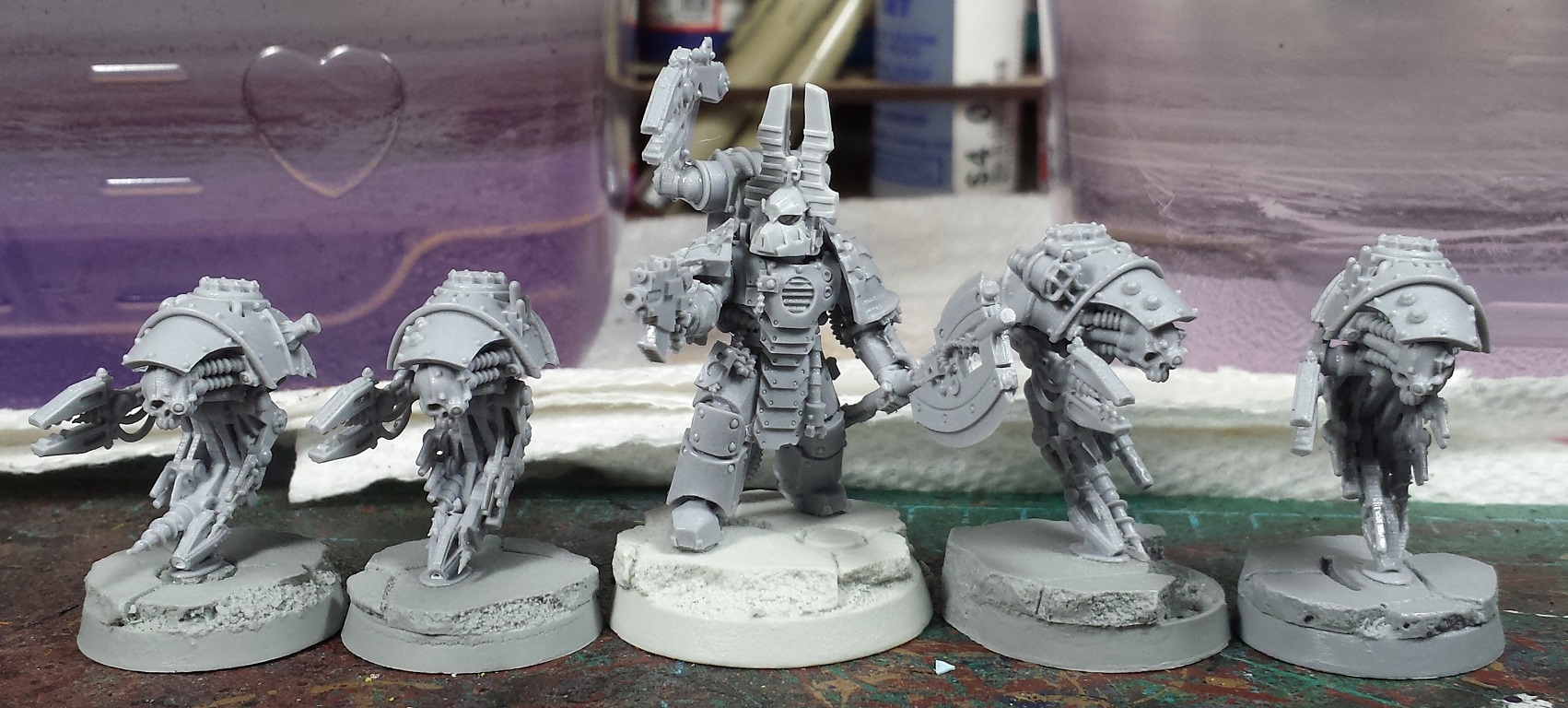 As a unit to pop in the Damocles, I put together a Techmarine and a unit of Servo-Automata, pretty straightforward headswap for this guy, though I'm scheming on a more ornate Forge Lord for the near future!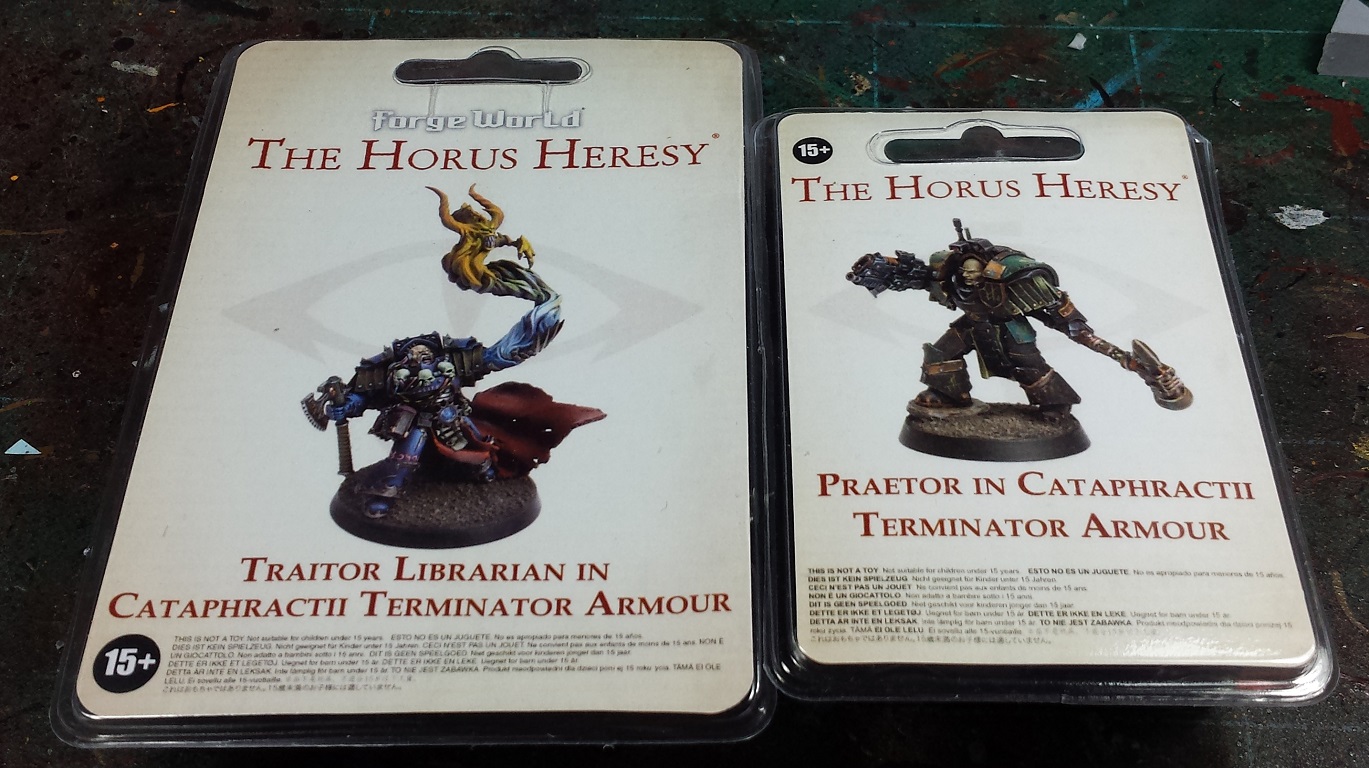 While I was out at GenCon we mostly spent our time playing Shadowrun and enjoying delicious meals and probably a few too many cocktails. I was able to swing by the Forge World booth though, and to the great relief of my wallet there wasn't really much that I needed to buy to supplement the Thousand Sons - With the book's release imminent I'm sort of holding off on buying new kits until I can see the army list and new models. That said, I did pick up a couple of the Event Only models - The Traitor Terminator Librarian, and the Cataphractii Terminator Praetor with a Thunder Hammer and Combi-Volkite. The Librarian is a bit too World-Eater-y to use for the Thousand Sons, but he'll be squirreled away for a rainy day!