I managed to find some time to finish off the Termites over the weekend (though it's too cold outside to seal them at the moment). They painted up rather quickly, and I decided that rather than make them all exactly the same I'd try to give them each their own bit of individuality.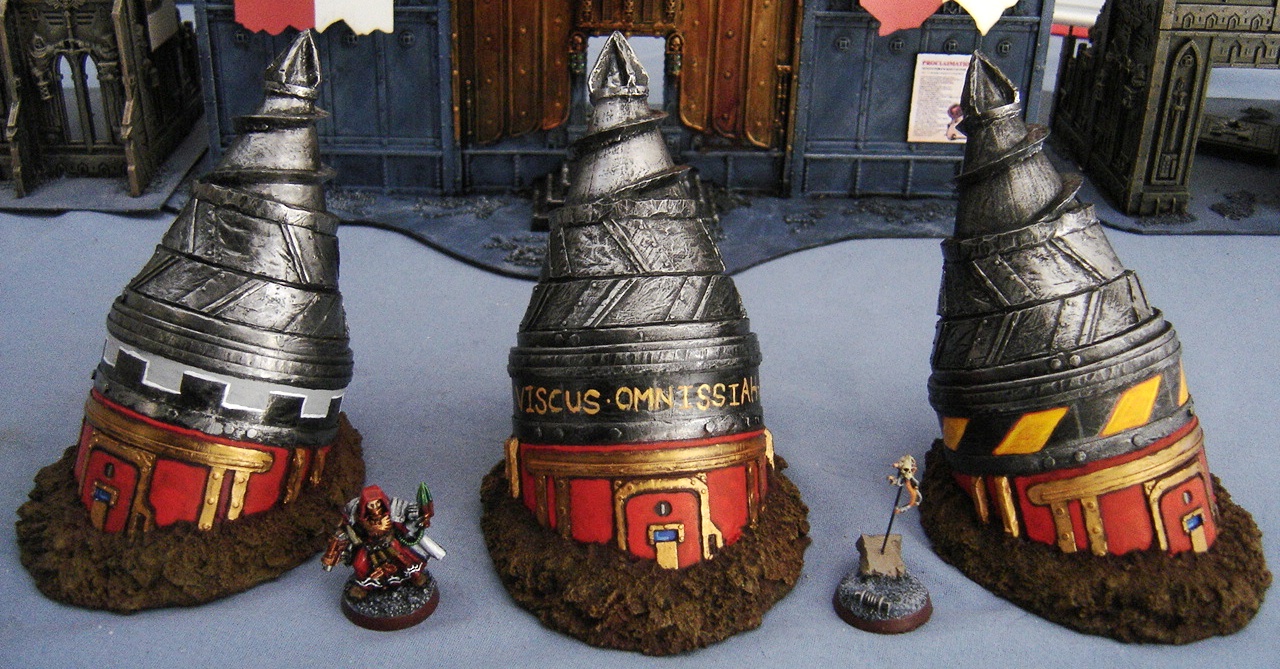 It appears I still need to back and erase the pencil lines that I used as guides around the rim of the drill (they show up in the pictures much more than they do in person for some reason).
I painted one up in the ubiquitous hazard striping, another with the cog-wheel motif common to many Adeptus Mechanicus vehicles, and then butchered some latin to make a proto-gothic script around the third. It says "Ex Carceri Viscus, Omnissiah Vindico Nos", which loosely translates to "From the prison of flesh, Omnissiah deliver us". I am really pleased with how they turned out, and I would heartily recommend
Ramshackle Games
for their affordable and professional casts!