Now that the lion's share of the Dark Eldar are done, I wanted to switch gears and paint something else for a bit. The closest model to the painting desk at the time was the Storm Raven, so I figured I'd knock it out:
Nothing too special about it really, just your basic black and red scheme with gold details here and there. Some Boltgun metal on the engines and weapons, a quick bit of blue on the Plasma Cannons and cockpit, and white-tipped rockets and I called it good.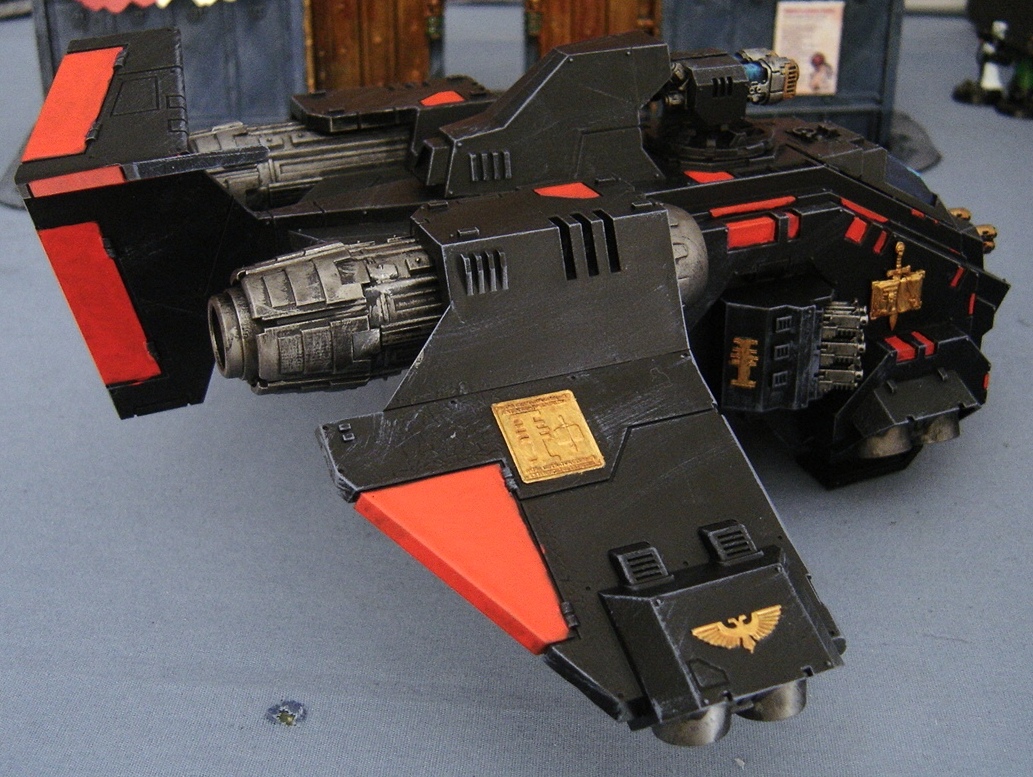 Unfortunately I had a bit of an issue with the sealant (for the first time in a long while). No frosting, thank the Emperor, but there was a bit of a 'crinkle' effect here and there on the fuselage. It's not super noticable in the picture, but just above the red flap on the wing you can sort of see it. A friend has suggested that a little wet sanding may be able to remove it, and even if it removes the paint it should be relatively simple to repaint the black area. Ah well.
In any case, my Inquisitors now have a new ride that is much more robust than the Aquila lander they used to use!