The game is afoot! I received confirmation that the game against Sir Biscuit would be proceeding as planned, and given that the next few evenings are being assailed by Real Life(tm) I decided to set up the table last night and snap some shots of it over my lunch hour today.
To absolutely no-one's surprise, I've set up an urban-themed table and I decided as all the miniatures are to be painted (painted miniatures should gain Preferred Enemy over un-painted miniatures, dammit!), all the terrain ought to be painted as well. When setting up a city, I generally start by laying down a crossed section of road at a diagonal to the long edges of the table, place a series of buildings in the intersections, then lay out the next section of roads to form city blocks. Another set of buildings followed bu more roads, etc. until the table is sufficiently covered. Similarly when I use rivers or hills, they are always placed first, followed by roads, then buildings - this helps to ensure that the table looks 'organic',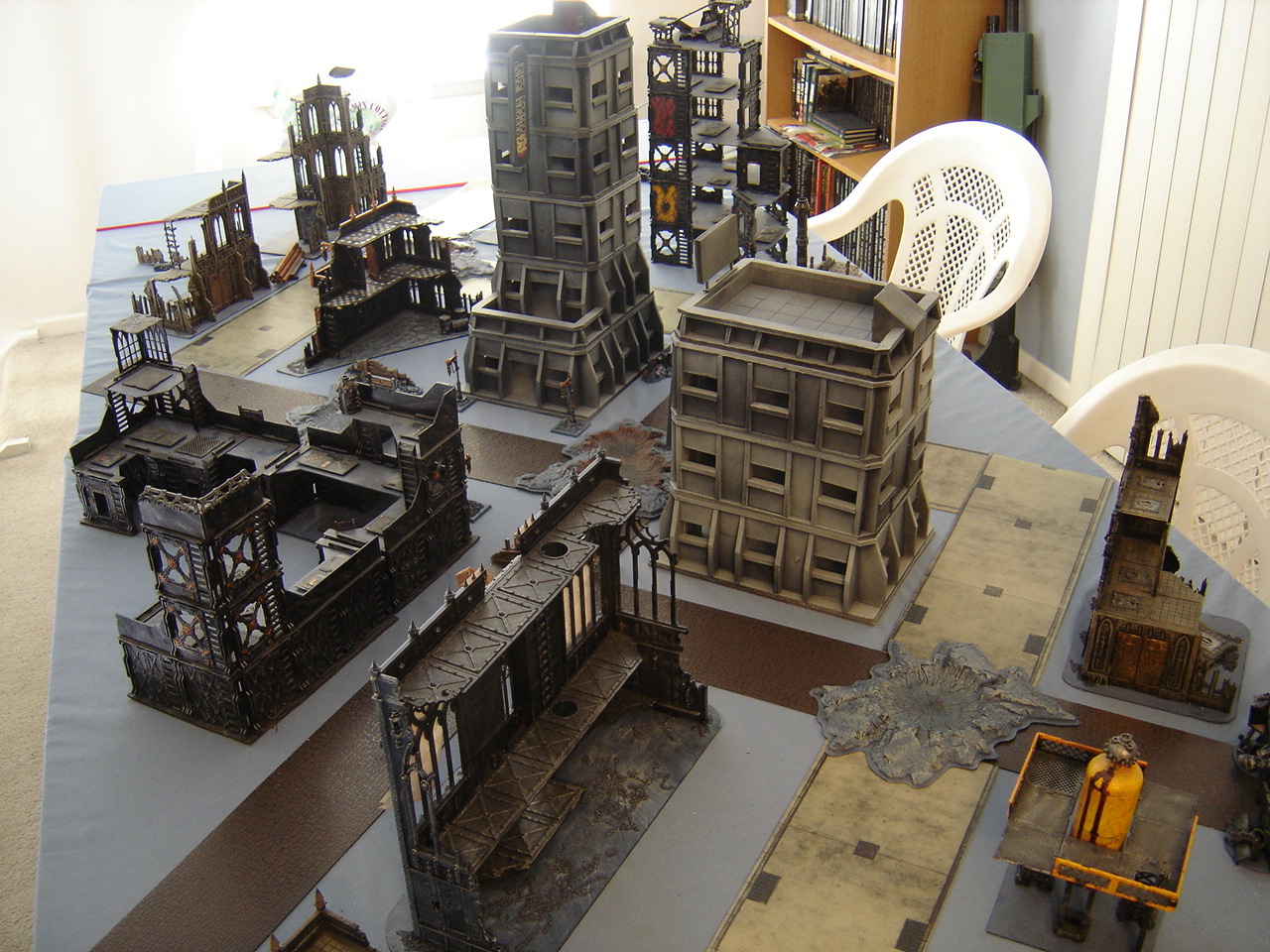 I find the diagonal set up not only breaks up sight lines across the table, but also ends up giving the impression that it's just a section of a larger city. I brought out a few buildings that I haven't used in a while - mostly pieces we use for Necromunda. Bless those old plastic bulkheads! I also like to include several levels of cover. For the game on Saturday, the intact buildings will provide a 3+ save, the ruined buildings 4+, and the craters 5+. There are also some smaller barricades which provide a 6+ save but are destroyed if moved over by any vehicle. I have a further set of craters I'm hoping to have painted by Saturday to represent my vehicles as they are inevitably destroyed.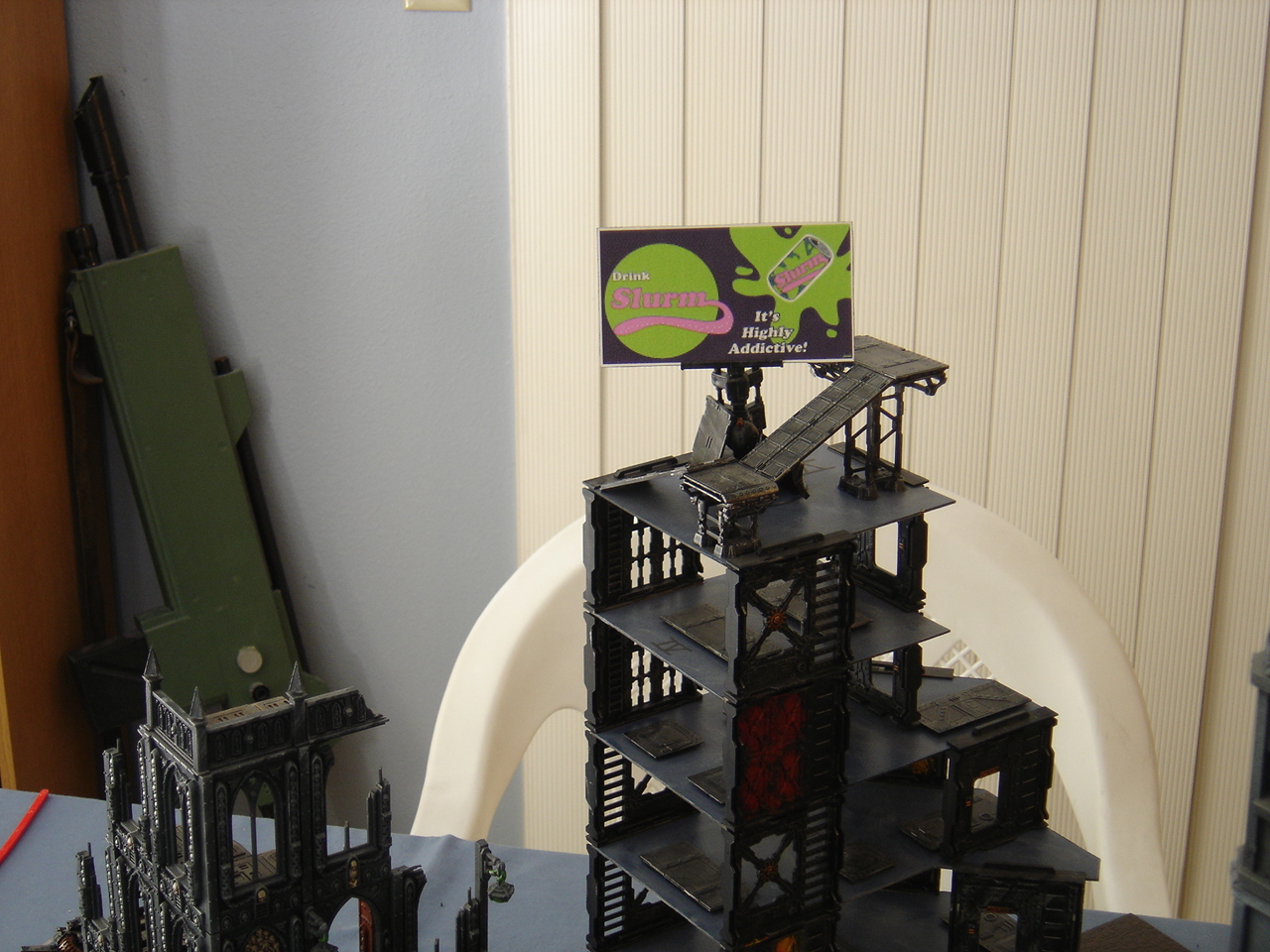 I like to include some little humorous decorative bits to the tables, and I would imagine that Slurm would fit right in to the 40k universe. Of course, the Ordo Xenos may have some issues with their production methods...