Pressing onward with the World Eaters, this time around it's the transport for the Berzerkers - The Storm Eagle! I'm really pleased with the look of the model, and it was a blast to paint though in retrospect I should have left it a bit less assembled than I did. It would have been a much easier job had I left the wing separate during the build process. Ah well, I was in the zone while building it and got carried away...
I went back and forth on the blue and white breakdown, and finally settled on just picking out various flaps and ailerons in blue, leaving the majority of the model in white. Once I had it all blocked in, I went over it with a sponge to add some scrapes and peeled paint along the leading edges where it would logically be taking the brunt of the weathering.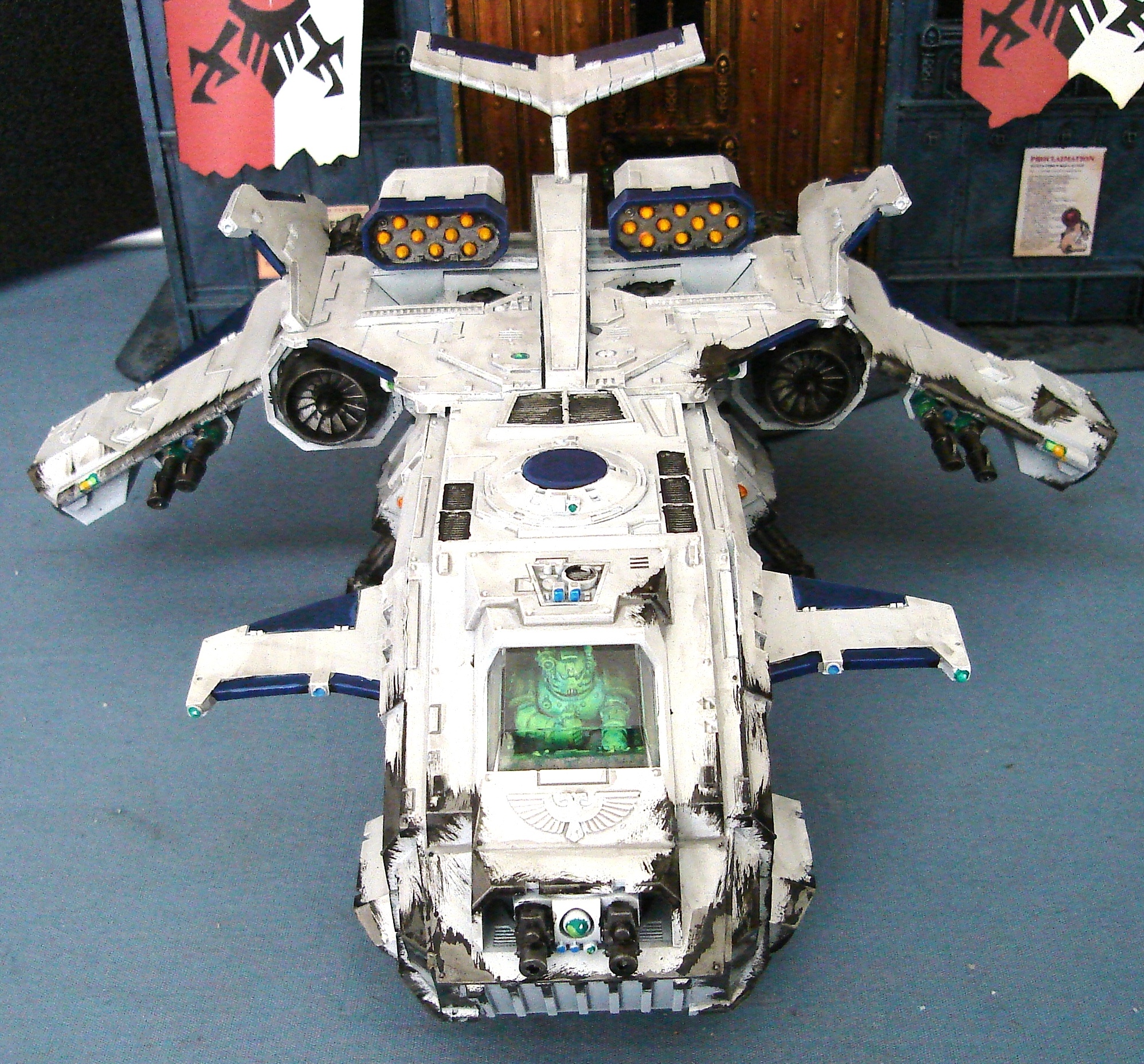 The yellow missiles and the green glow n the cockpit help to break up the vast fields of white and give the model a bit of spot color here and there.The front of the vessel got the brunt of the weathering, as I figured it would be most likely to take a beating on the way to the landing zone.
I left the top hatch loose in the painting stage to allow access to the pilot. I've really liked the "instrument panel glow" effect that I've seen others use on their flyers and gave it a go m'self. Statted off by painting in the main colors on the pilot and then gave him a light green wash, then highlighted the edges that would be lit up by the console. Overall I'm pretty pleased with how it all came together!
At this point everything that I have built for the World Eaters is now painted. Time to reward myself with some build time!