It's been an interesting week here in Colorado, with sustained triple-digit temperatures and some serious wildfires burning to the north, west and south of us. Over 87,000 acres burned in the
High Park fire
about twenty minutes north of here (though thankfully that fire is now ~75% contained), and 30,000 residents have been evacuated down in Colorado Springs due to the
Waldo Canyon fire
. Of more immediate threat is the
Flagstaff fire
burning on the outskirts of Boulder, quite nearby where I live, and directly threatening a friend's house - he's been on pre-evacuation notice for several days, which has been very stressful. The fires have been fought tooth and nail but were cresting the foothills just a mile outside town overnight:
In the interim, it's been swelteringly hot up in the hobby loft, so it's been a challenge to get much done. I did manage to finish off the ten-man Tactical squad for the World Eaters in time for the
weekly challenge being hosted by Dark Future Games
however:

On other gaming fronts, we recently finished the Rogue Trader RPG campaign that I've been running, and my friend Dave has offered to run a Dark Heresy campaign for a while, so I also painted up an Anima Tactics model for use as my Sanctioned Psyker. It was a nice change of pace to work on!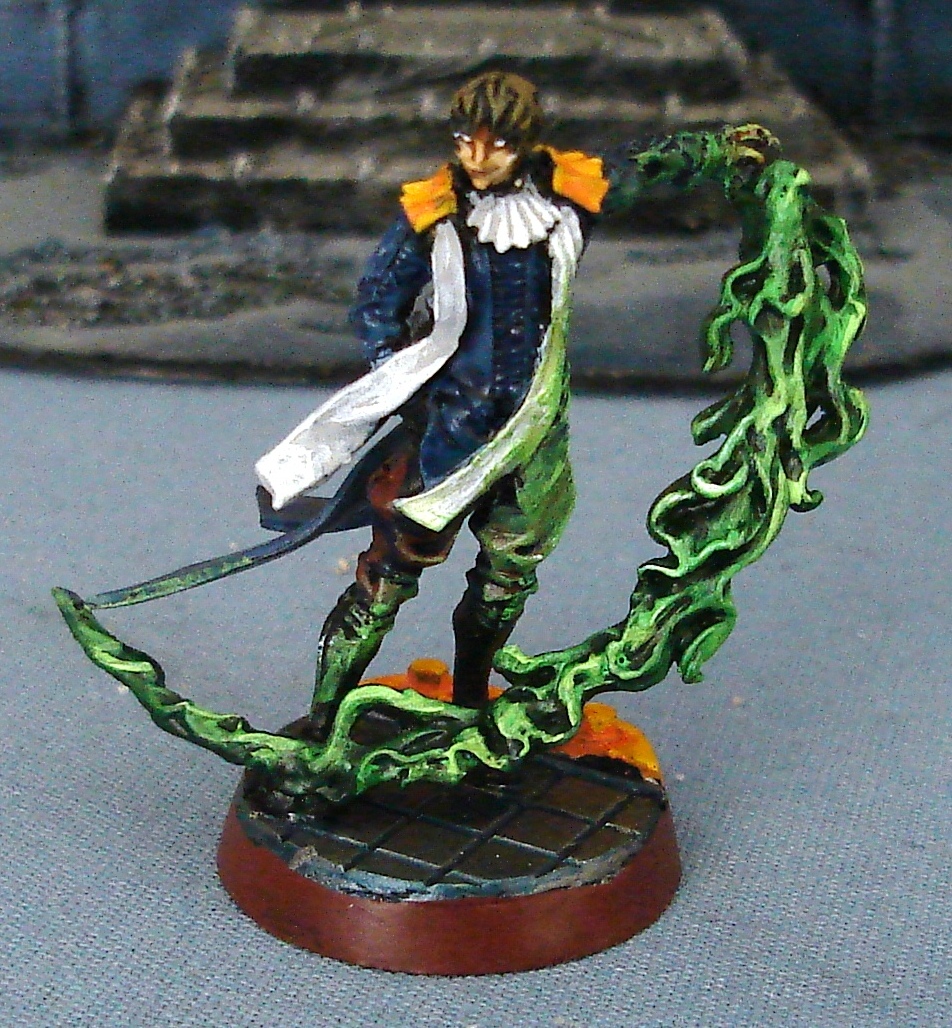 At this point I'm struggling to stay motivated on the World Eaters, so I rooted around in the Closet of Doom for some other small project to work on for a bit. Next up on the painting desk is a unit of Iron Hands bikers. I figured painting a mostly-black unit would be a good counterpoint to the mostly-white of the World Eaters!