With GenCon rapidly approaching, and the unexpected cost of a new pair of glasses cropping up last week, it's time to put the Eldar up for sale. I'd been waffling about what exactly was going up on the block as I did want to keep a small allied contingent for my guard. I finally settled on what that would be (Bonesinger, Wraithblades, Corsairs and the Crimson Hunter) but the rest is getting the chop. I went through and snapped a new set of pics of what all will be up for sale over the next couple days, and figured I'd share 'em here:
HQ
Farseer
Spiritseer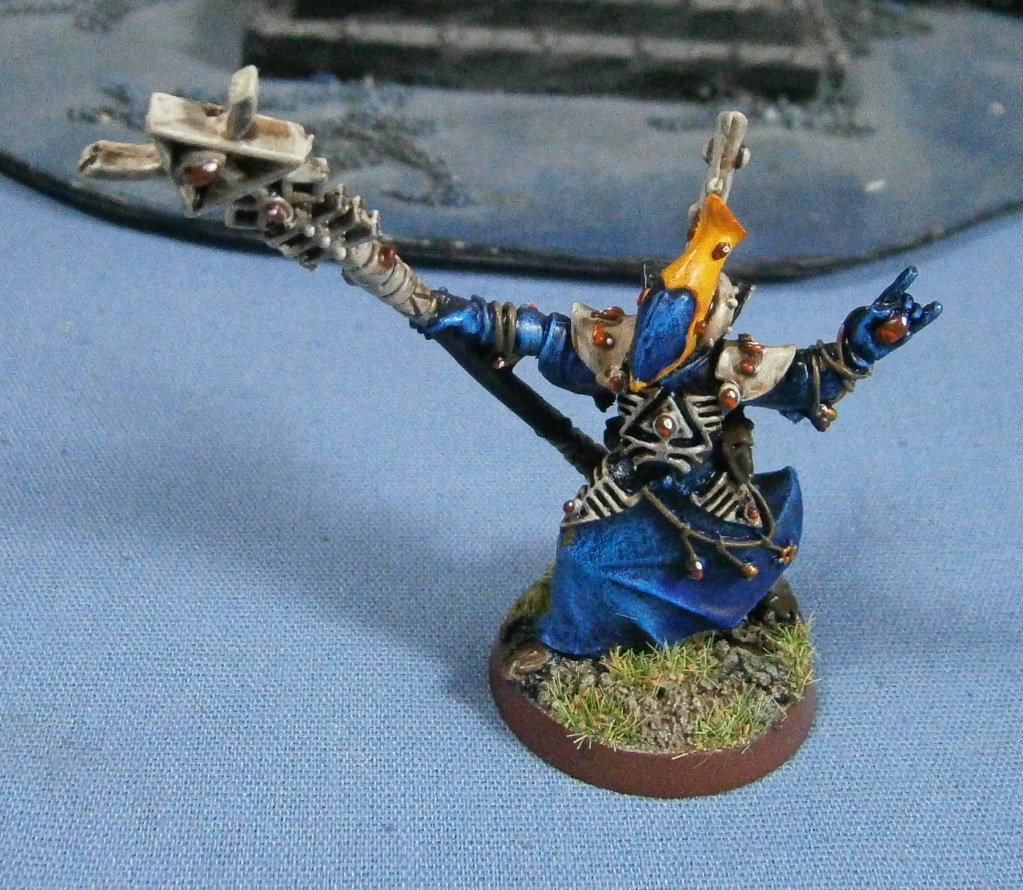 Warlock Council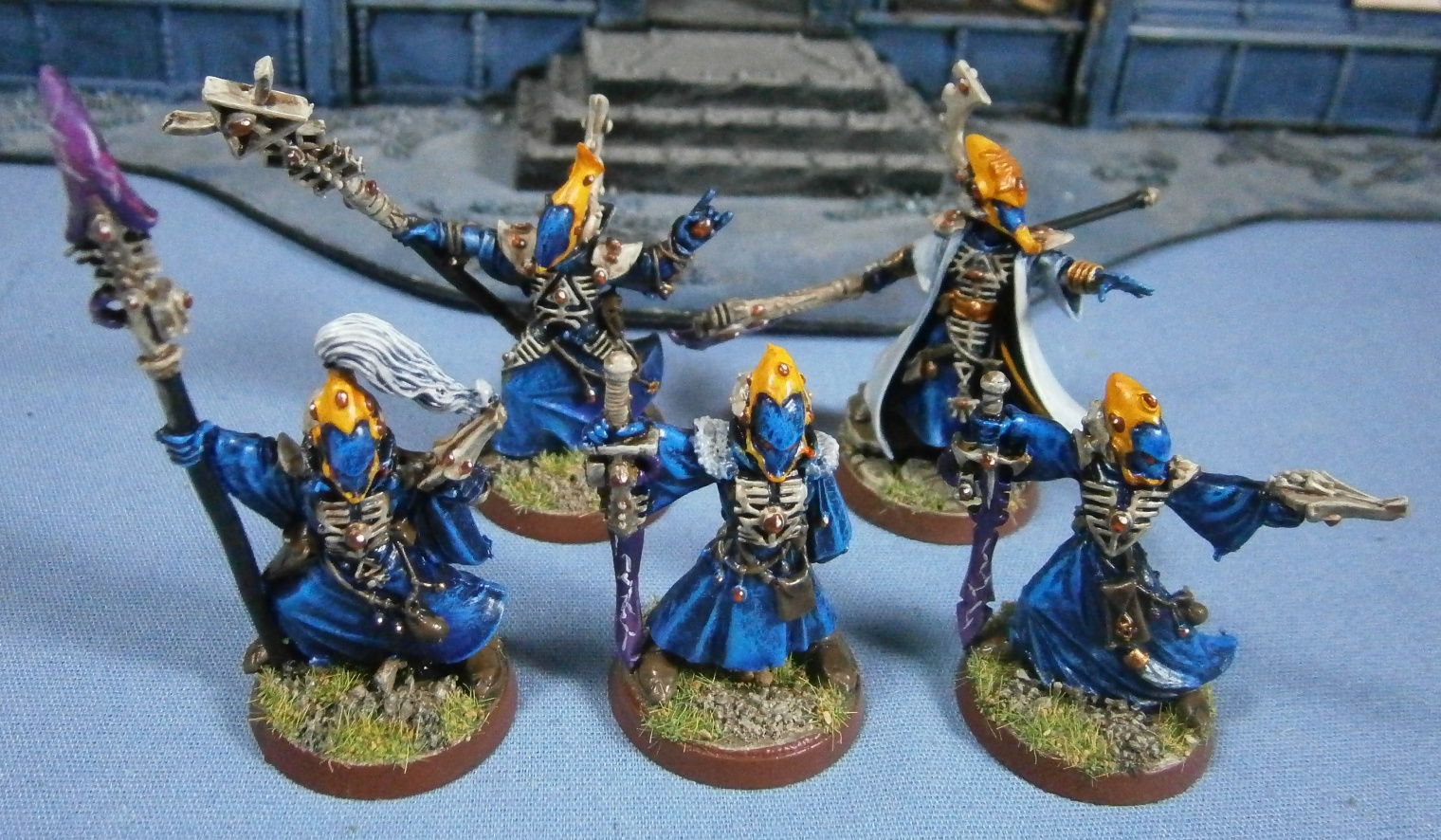 ELITES
Fire Dragons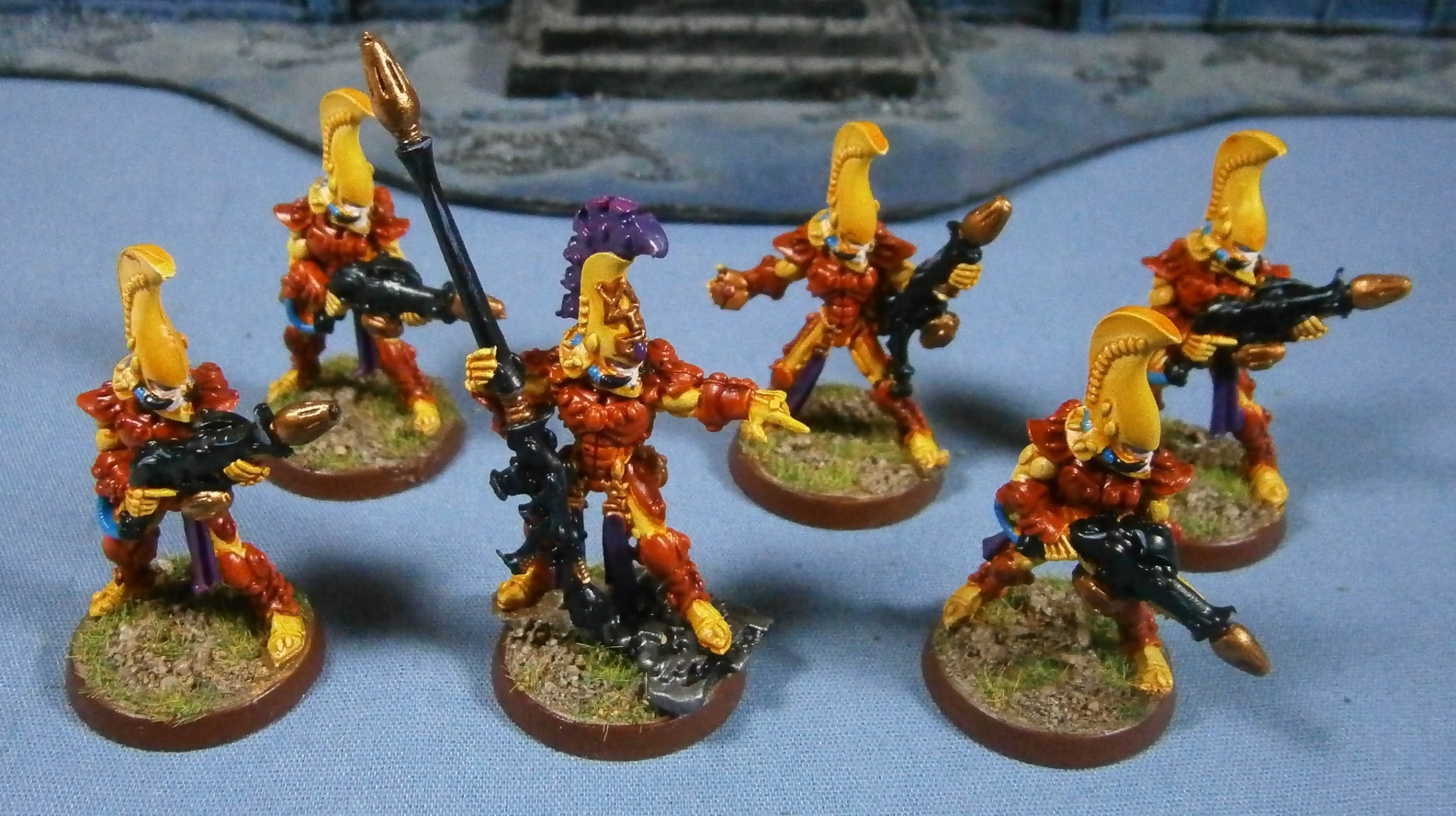 Striking Scorpions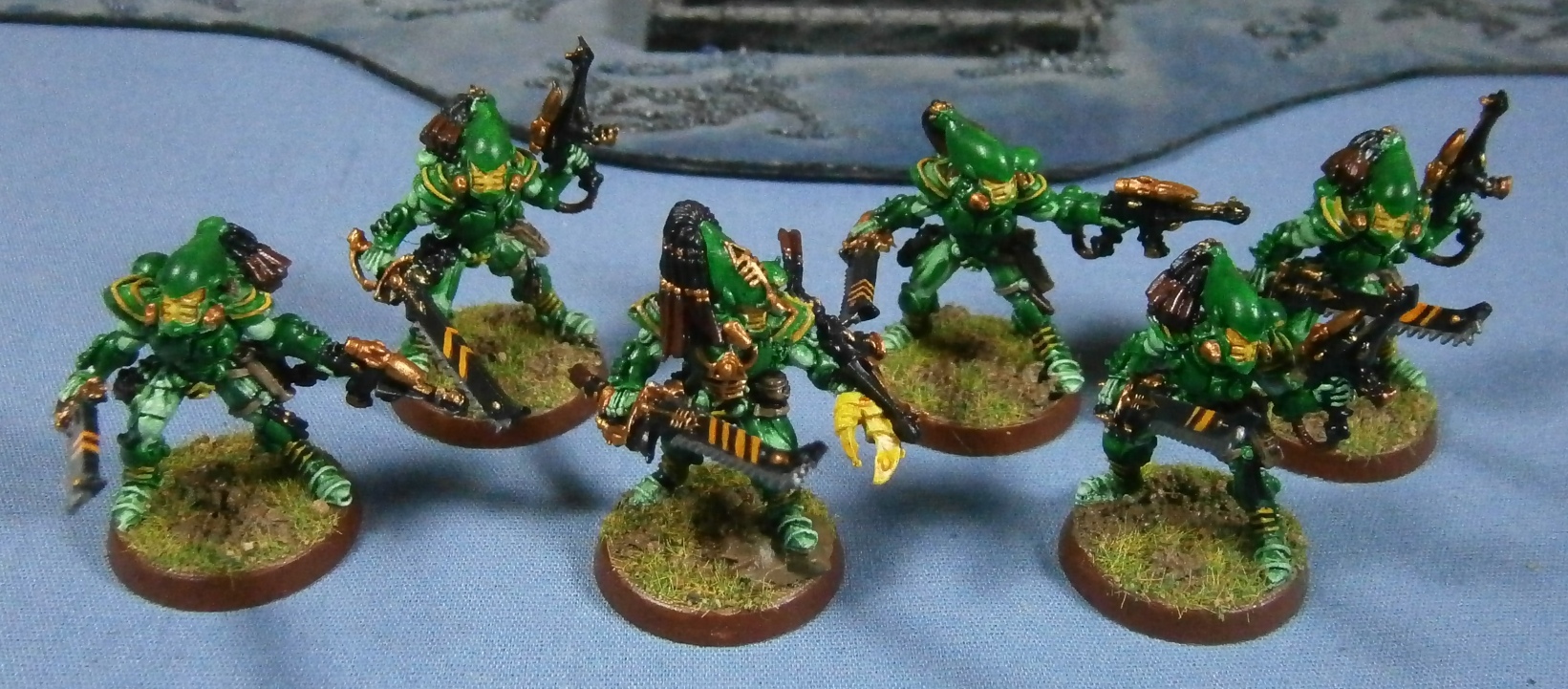 TROOPS
Dire Avengers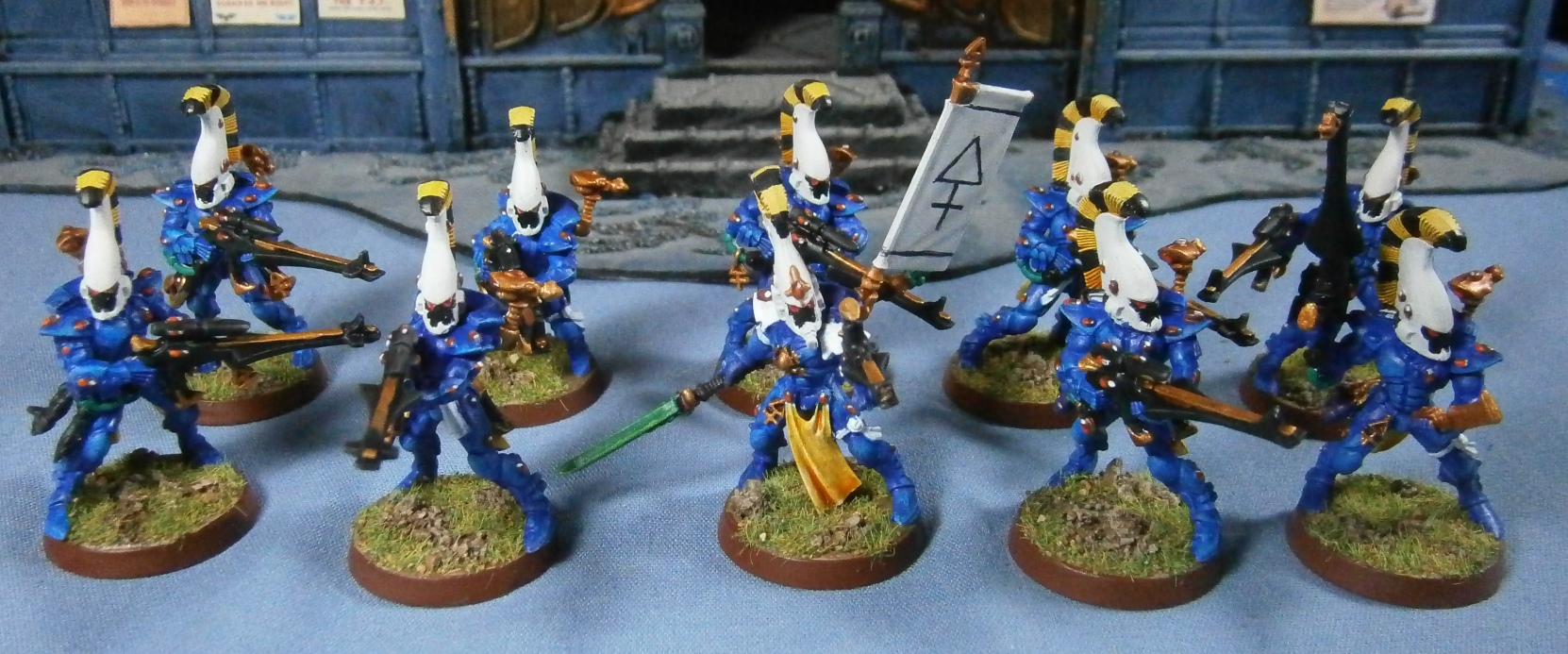 Guardian Defenders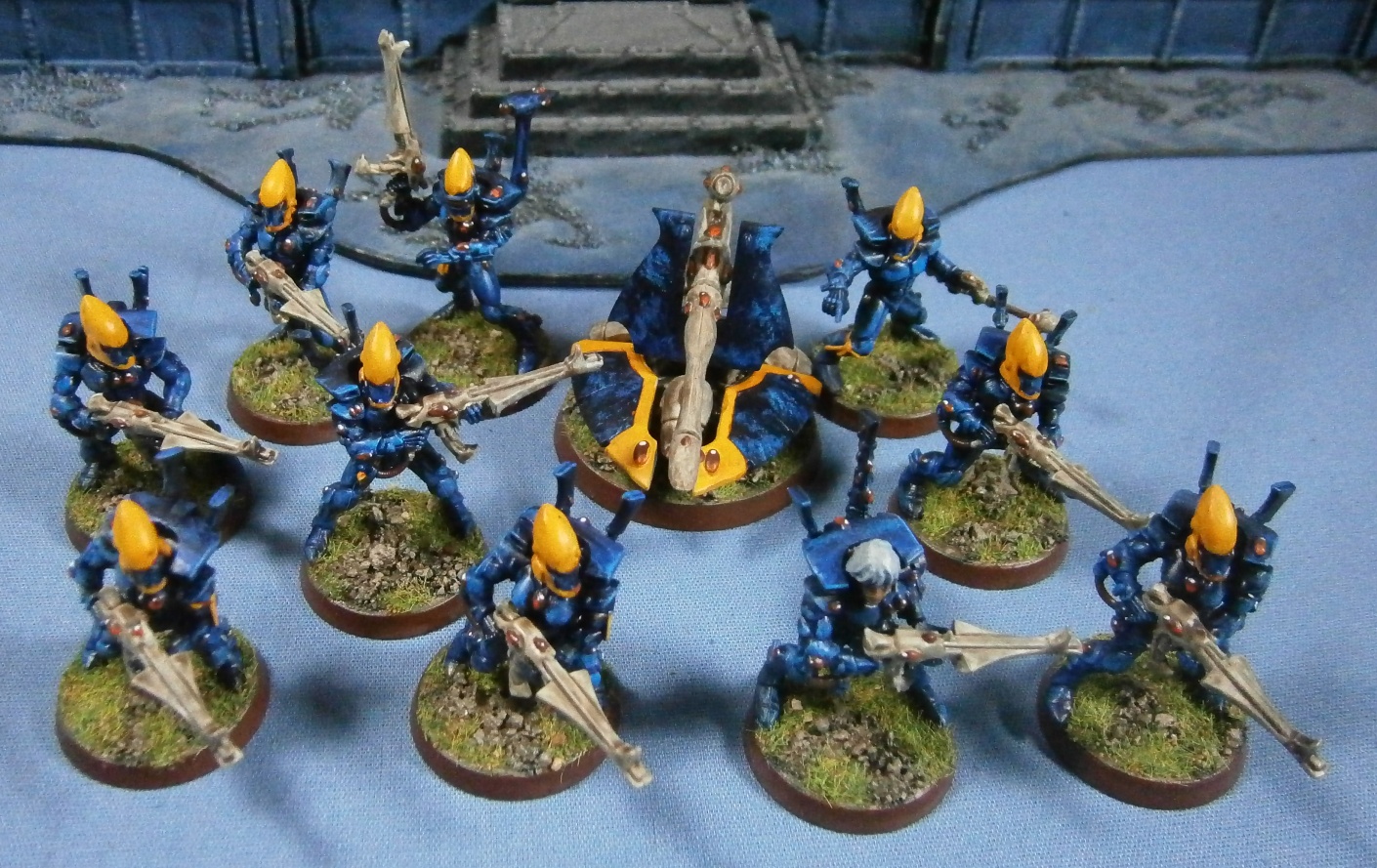 FAST ATTACK
Warp Spiders
HEAVY SUPPORT
Falcon
Wraithlord
Wraithknight
DEDICATED TRANSPORTS
Wave Serpent 1
Wave Serpent 2
APOCALYPSE
Tempest
All in all I really had a blast painting this army, all the various color schemes helped to stave off Army Painter's Fatigue and it was surprisingly easy to stay on task and keep cranking them out. Expect to see a lot more Hobby ADHD over the next few months as I ricochet crazily around the half dozen other projects that lurk within the Closet of Doom!