Snuck in a little more brush time last night and got the next two colors onto the Spireguard. All of the straps, harness and pouches got a layer of Vallejo's (Graveyard) Earth, while the interior of the coats, the cuffs and collars all got a layer of (Kommando) Khaki. All the little fiddly bits ended up taking a surprising amount of time due to having to be very careful not to slop over onto previously-painted areas, so these two colors ended up adding another hour and a half to the clock.
Getting very near the finish line now! Both the Earth and Khaki areas will get a Strong Tone wash to help give them a bit more definition, then it's just a matter of getting the metallics done, and then the bases! There's rumors floating around that the next FW Heresy book may drop next month, fingers crossed!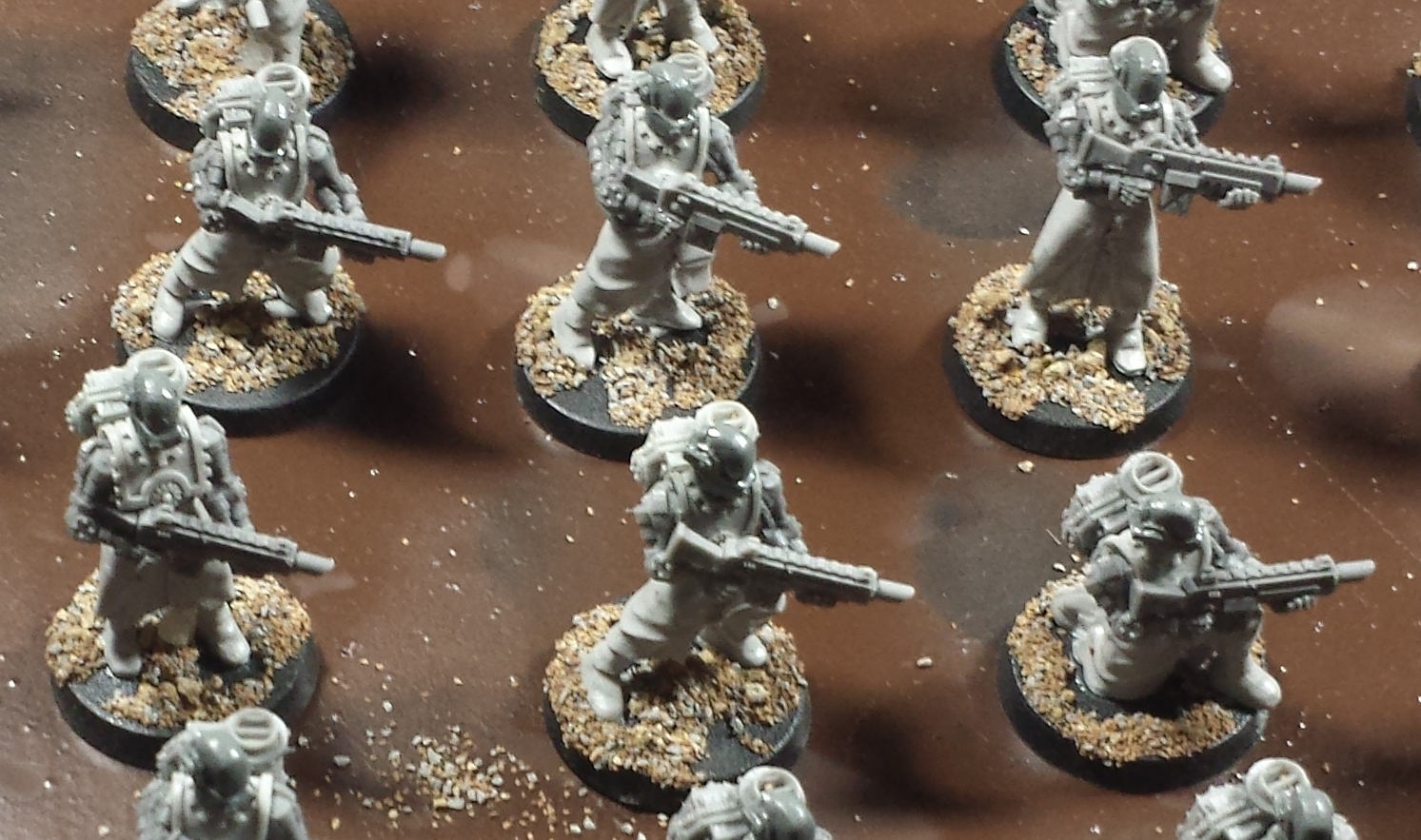 A couple folks asked for some closeups of the Adsecularis builds, but unfortunately I'd primered them (and black primed models don't photograph well) since I'd last photographed the models. However I was able to re-edit the original photo and get a decent zoom on a selection of the models in the build stage. Definitely looking forward to getting some paint on 'em soon!