Made it back from the LVO and one again realized that I really ought to take a monopod with me - I just don't have steady hands and a vast majority of the pics I'd snapped were blurry messes. There were a few worth salvaging though!
The Heresy event was a blast, ended up getting a chance to meet a number of the Heresy 30k forumites that I've gotten to know online over the last few years, as well as a few fellow bloggers. Good times! In between the first and second game, they had people lay out their armies, a selection of which may be found below: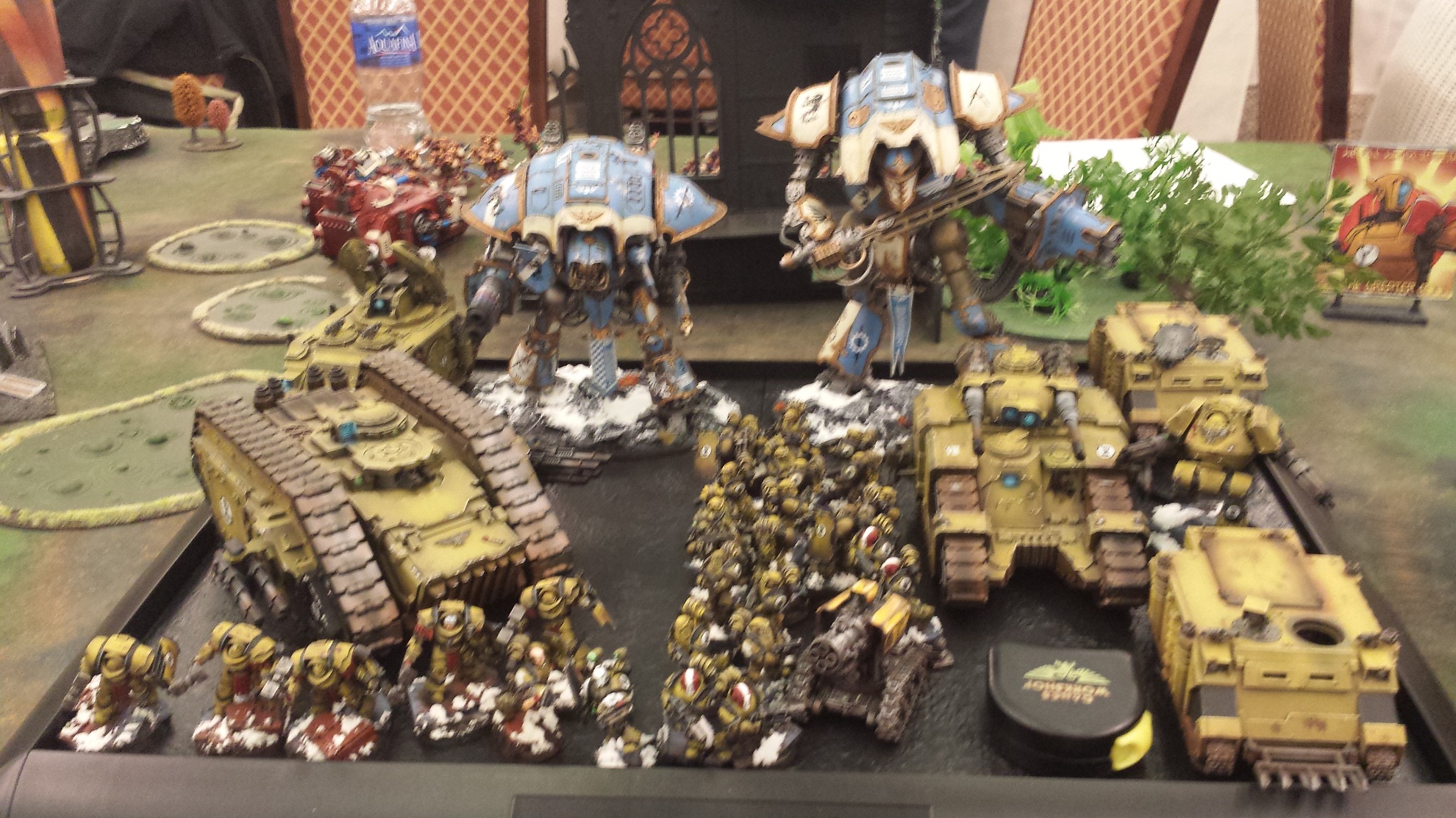 Imperial Fists/Knights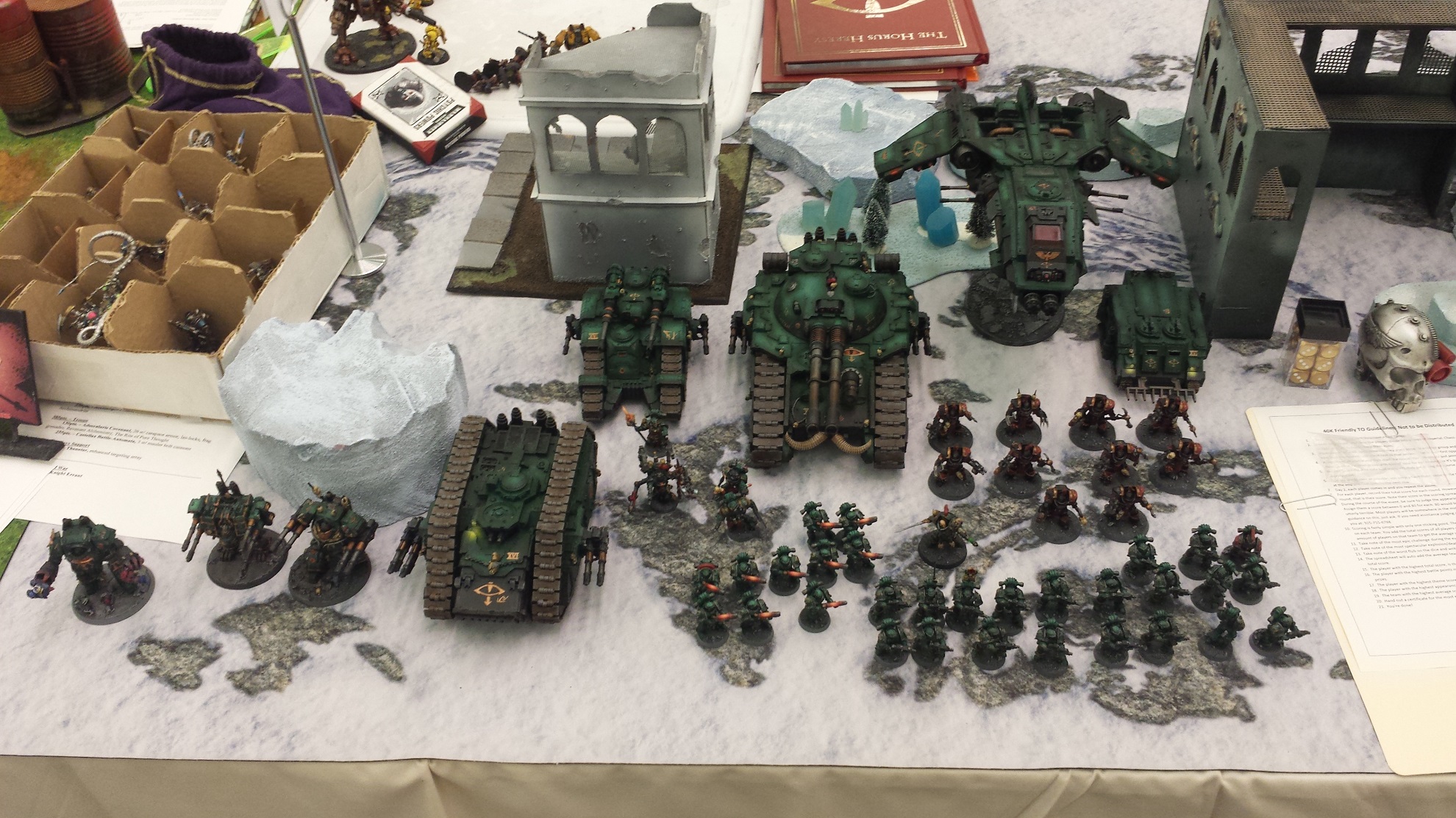 Sons of Horus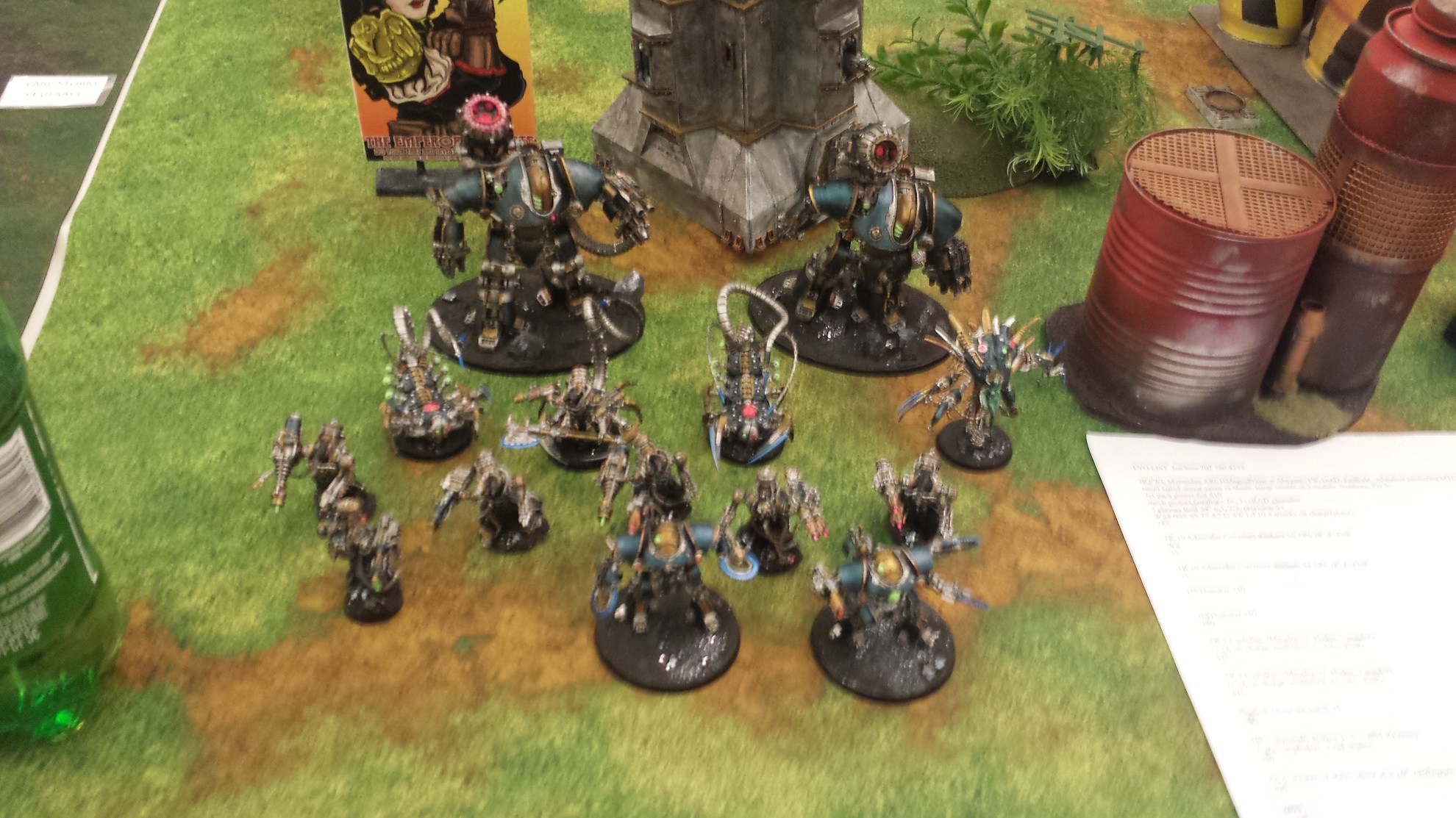 Dark Mechanicus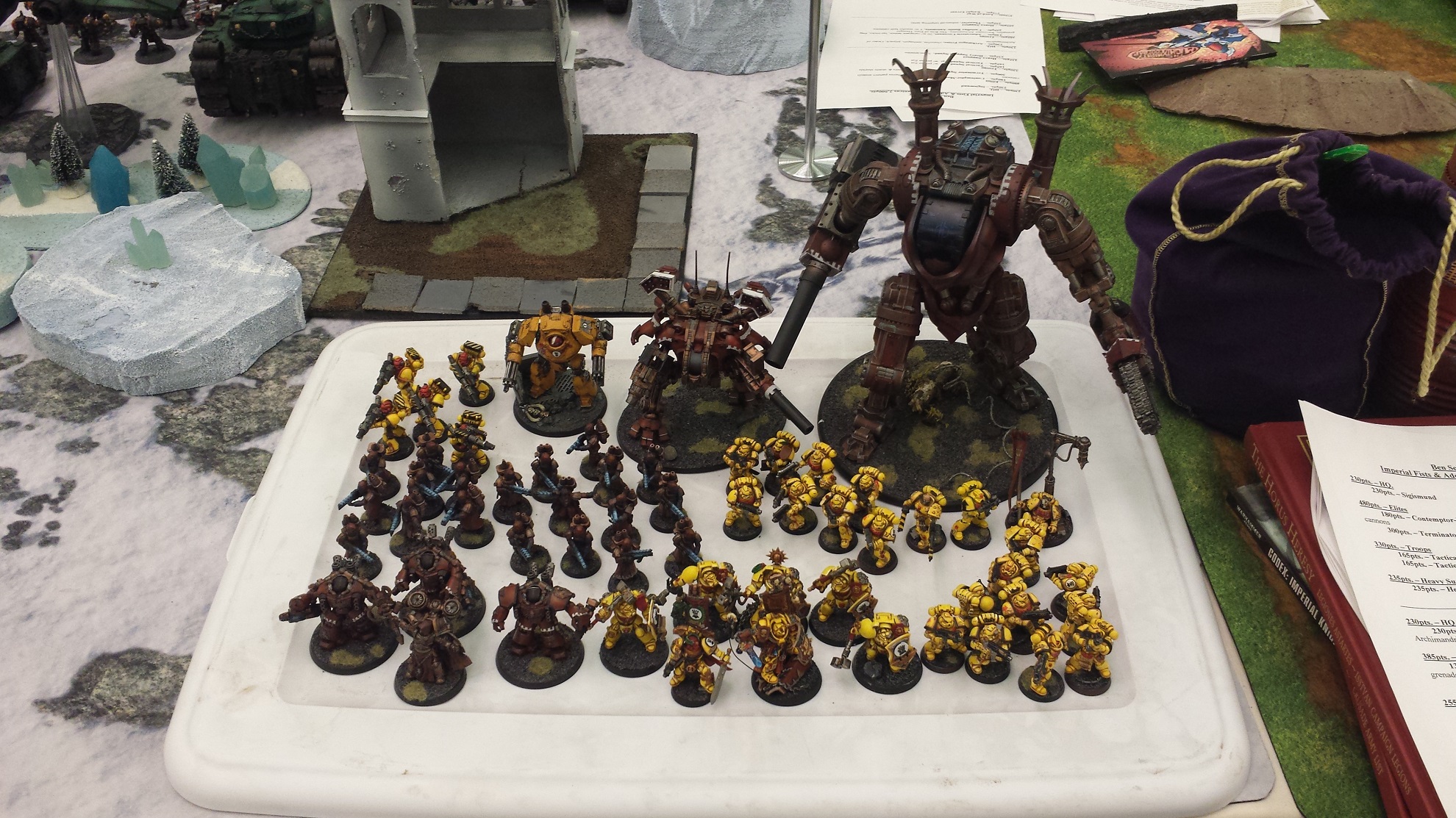 Imperial Fists/Knights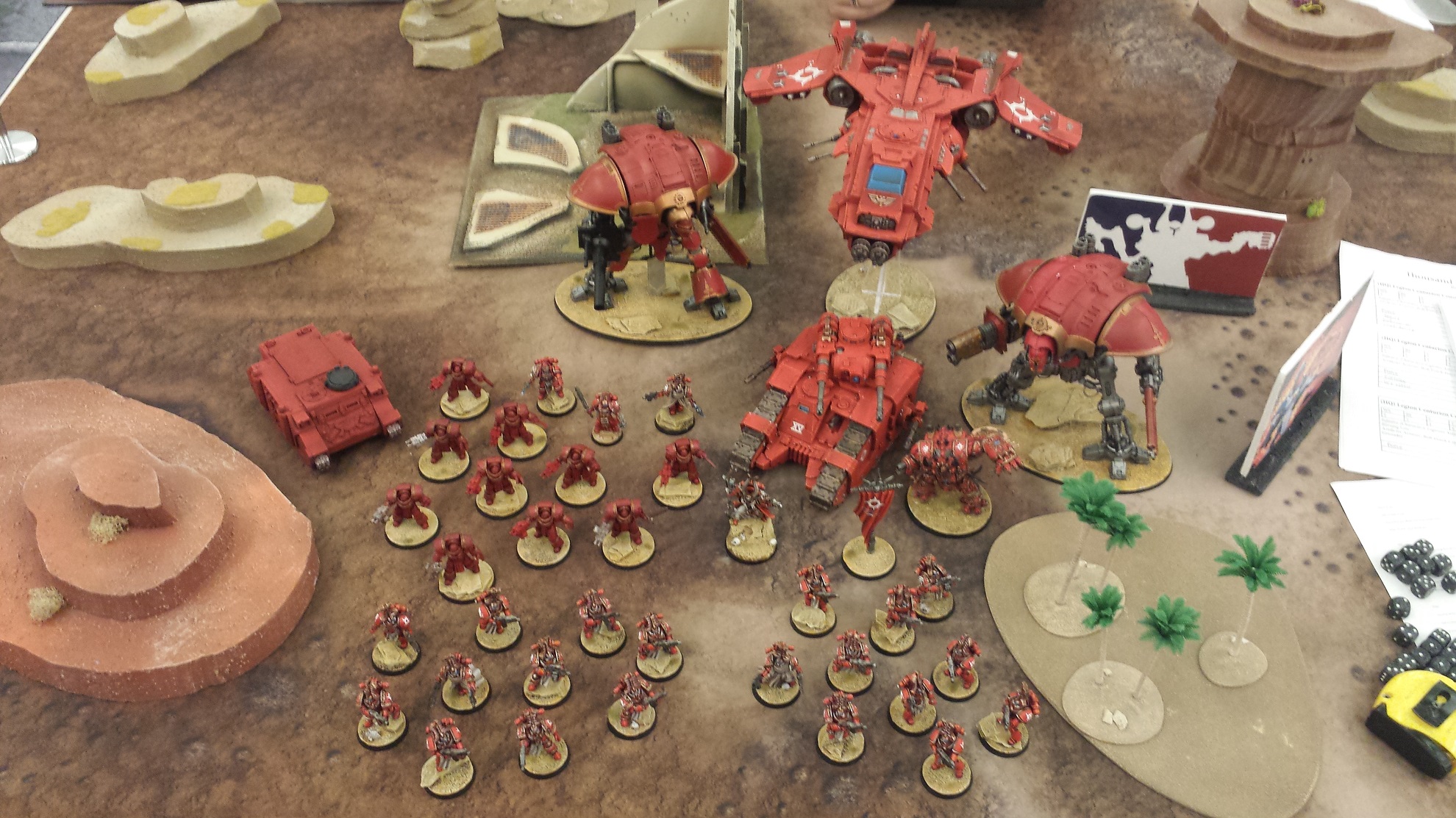 Another Thousand Sons player!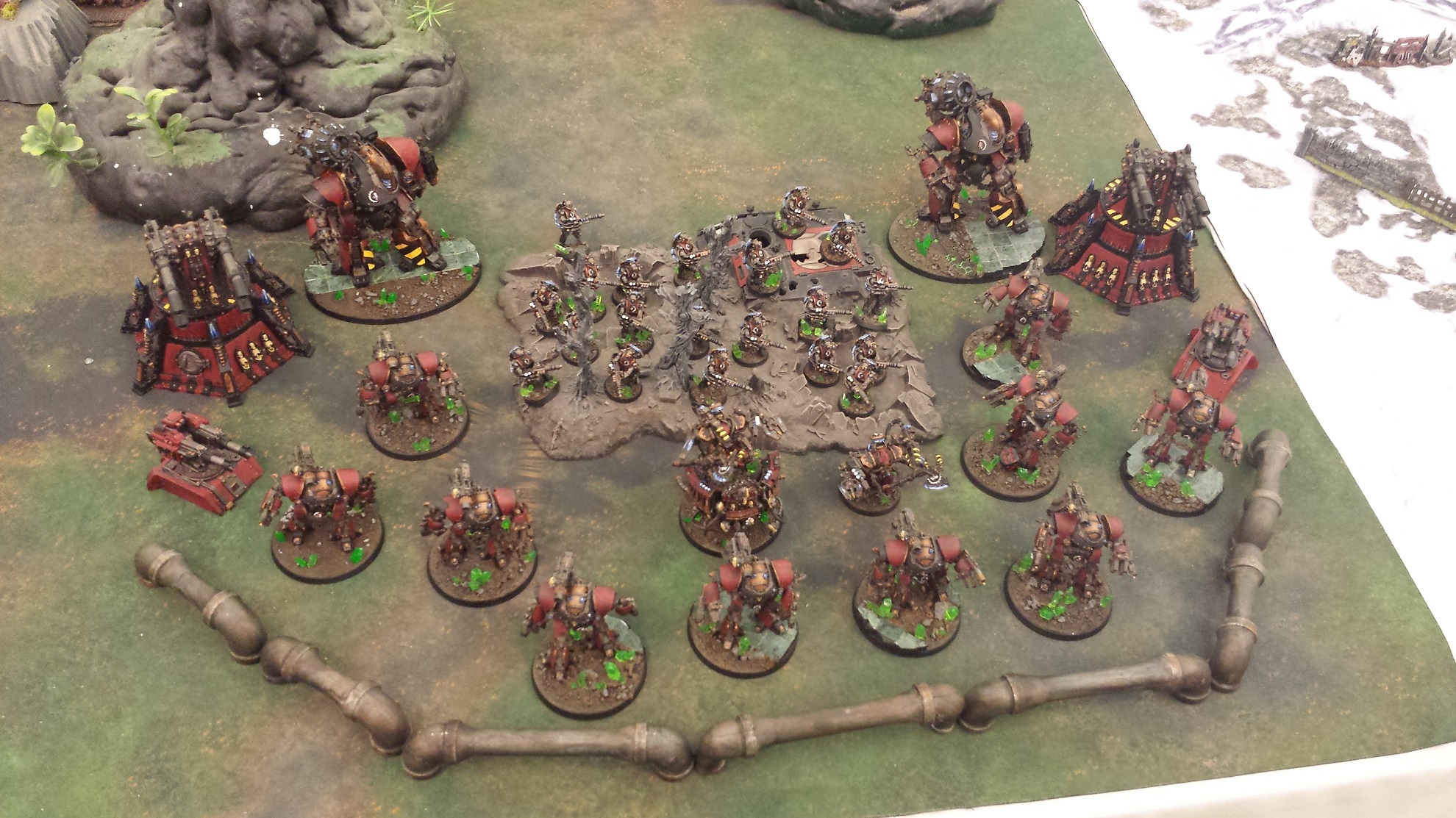 Mechanicum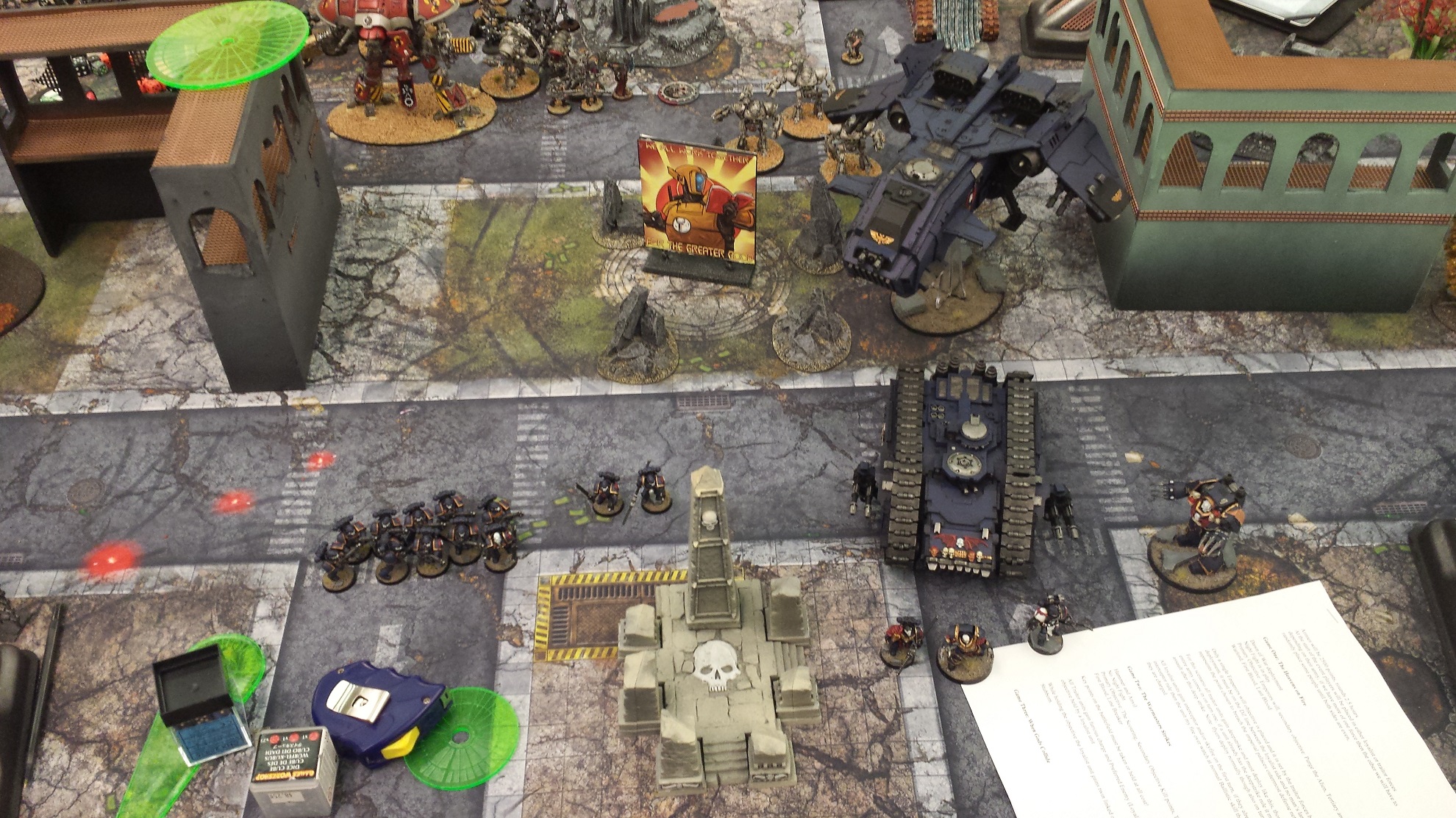 Night Lords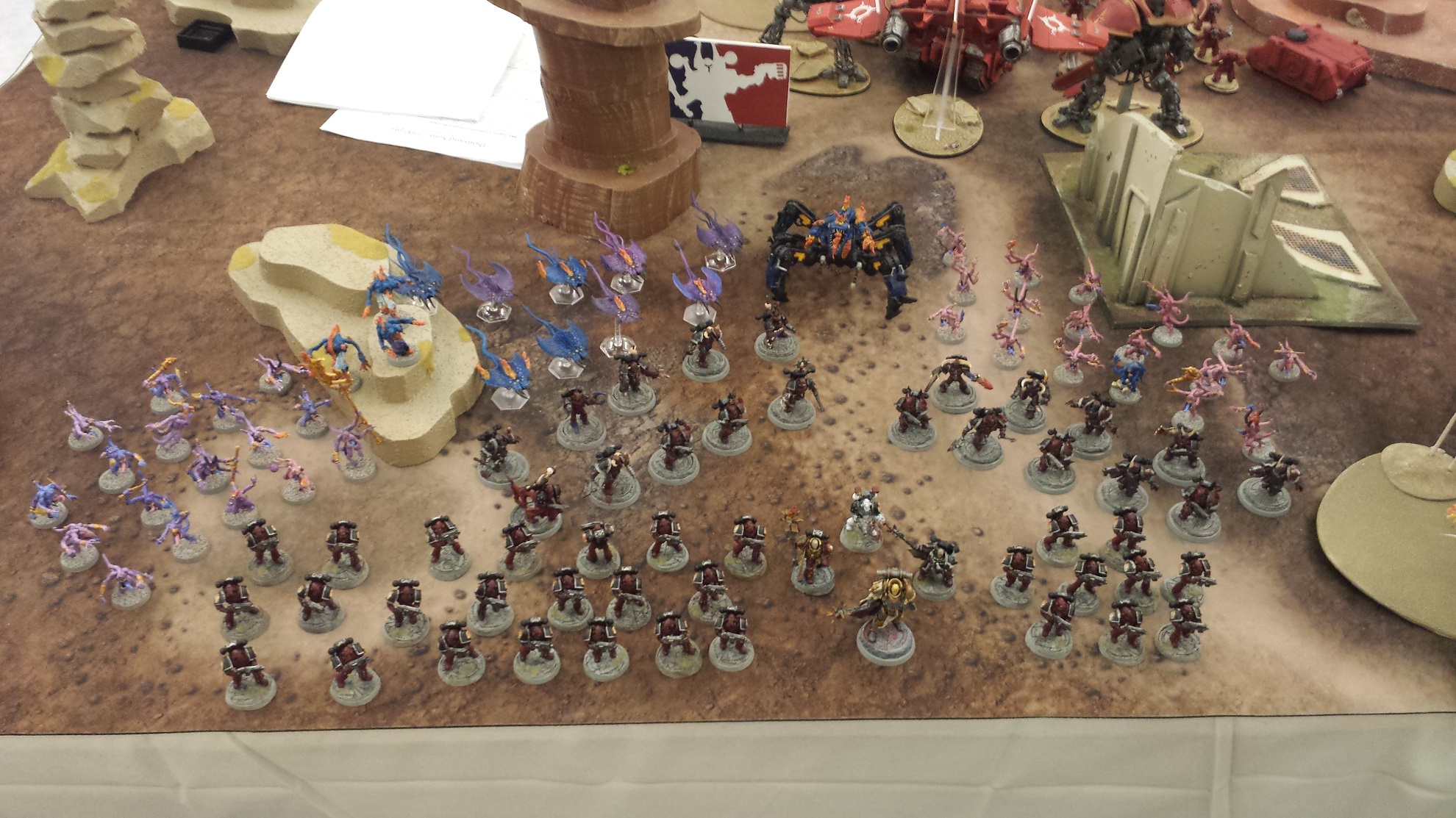 Word Bearers/Daemons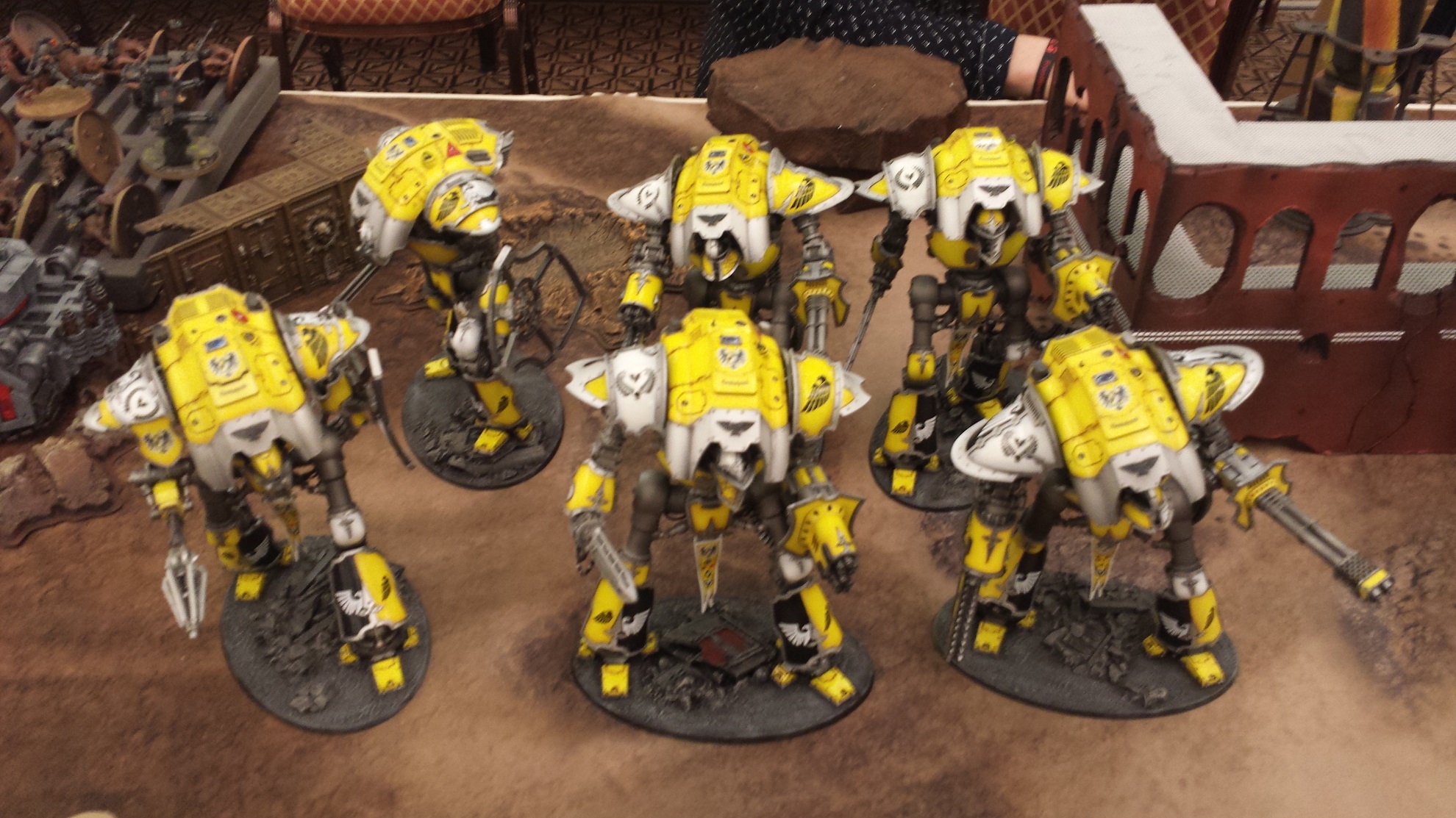 Knights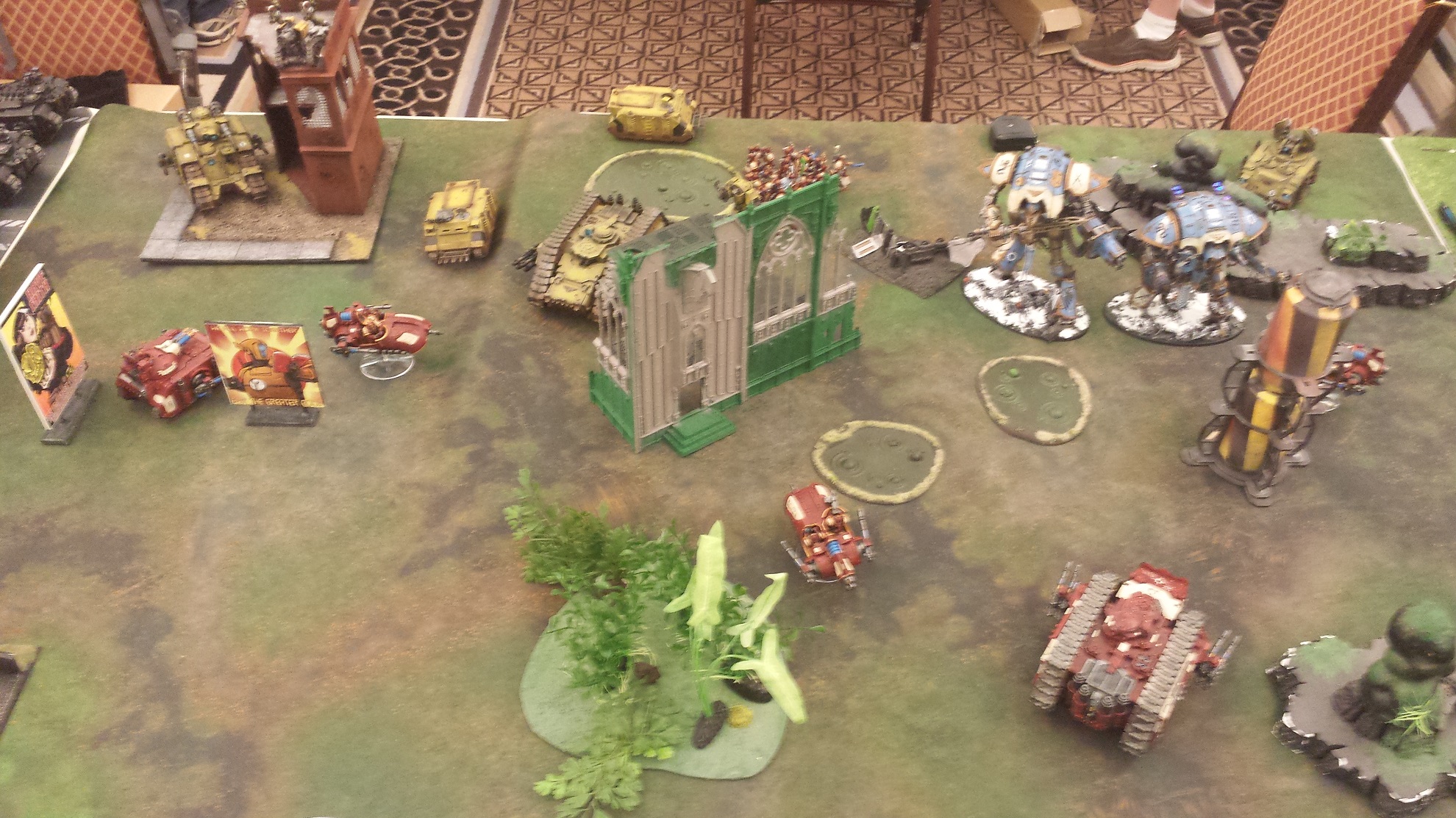 My first game was up against one of the Imperial Fists/Knights groups and due to a hysterical bout of poor saving throws and multiple deep strike mishaps, I was essentially tabled by turn two.
Second game was up against a lovely Raven Guard army (sadly the army shot I took was a blurred mess). Massive back and forth, he'd held a lot of his army in reserve and I had deployed almost everything so I'd mauled him pretty bad in the first half, but a pair of Venators and a Fire Raptor got their revenge in the back half of the game.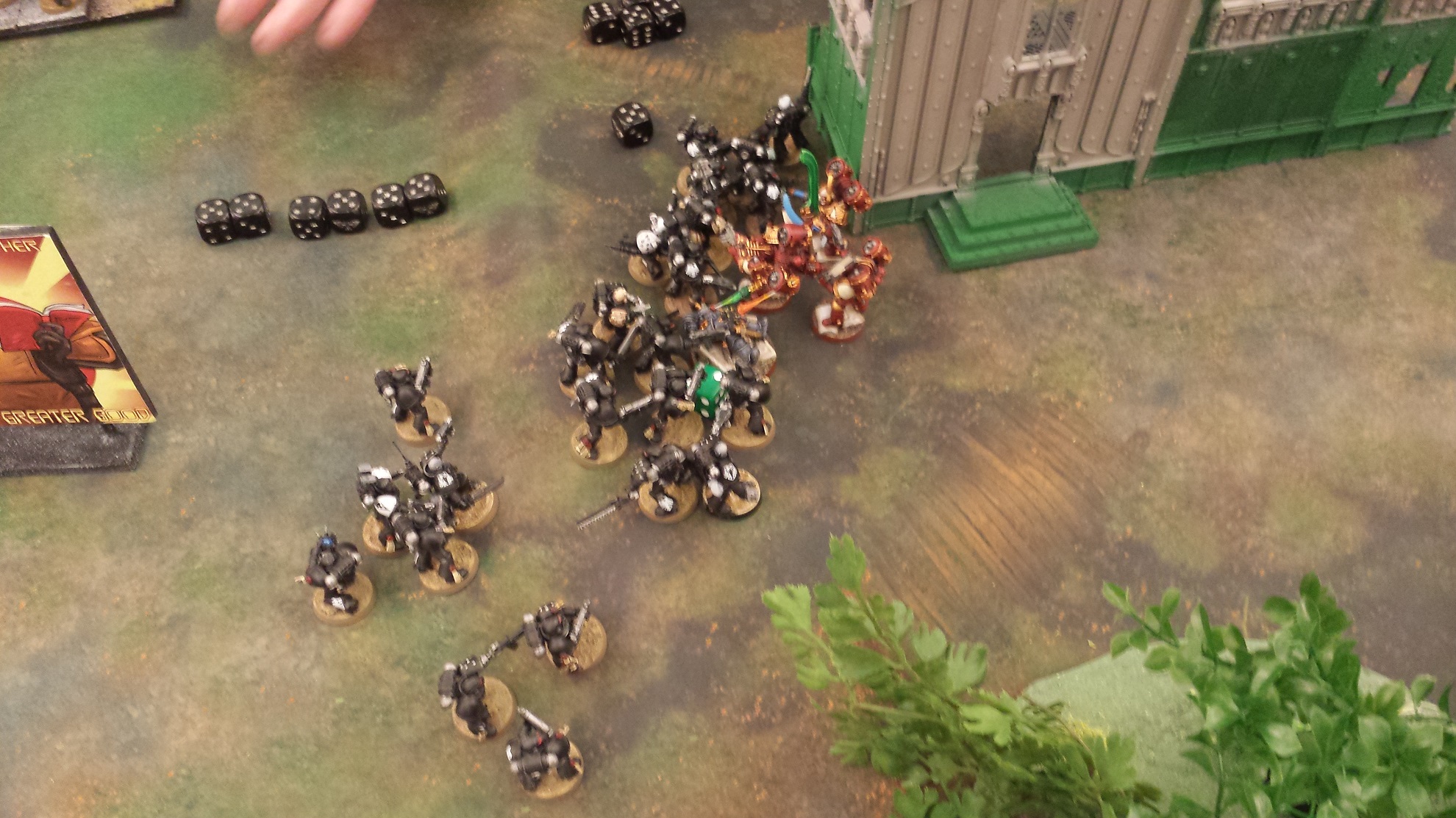 The center of the table ended up being a swirling melee that lasted for four turns, with units from his side and mine crashing in to reinforce the combat - my assault squad got bogged down in a twenty-man tac squad, who where then backed up by a second twenty man squad.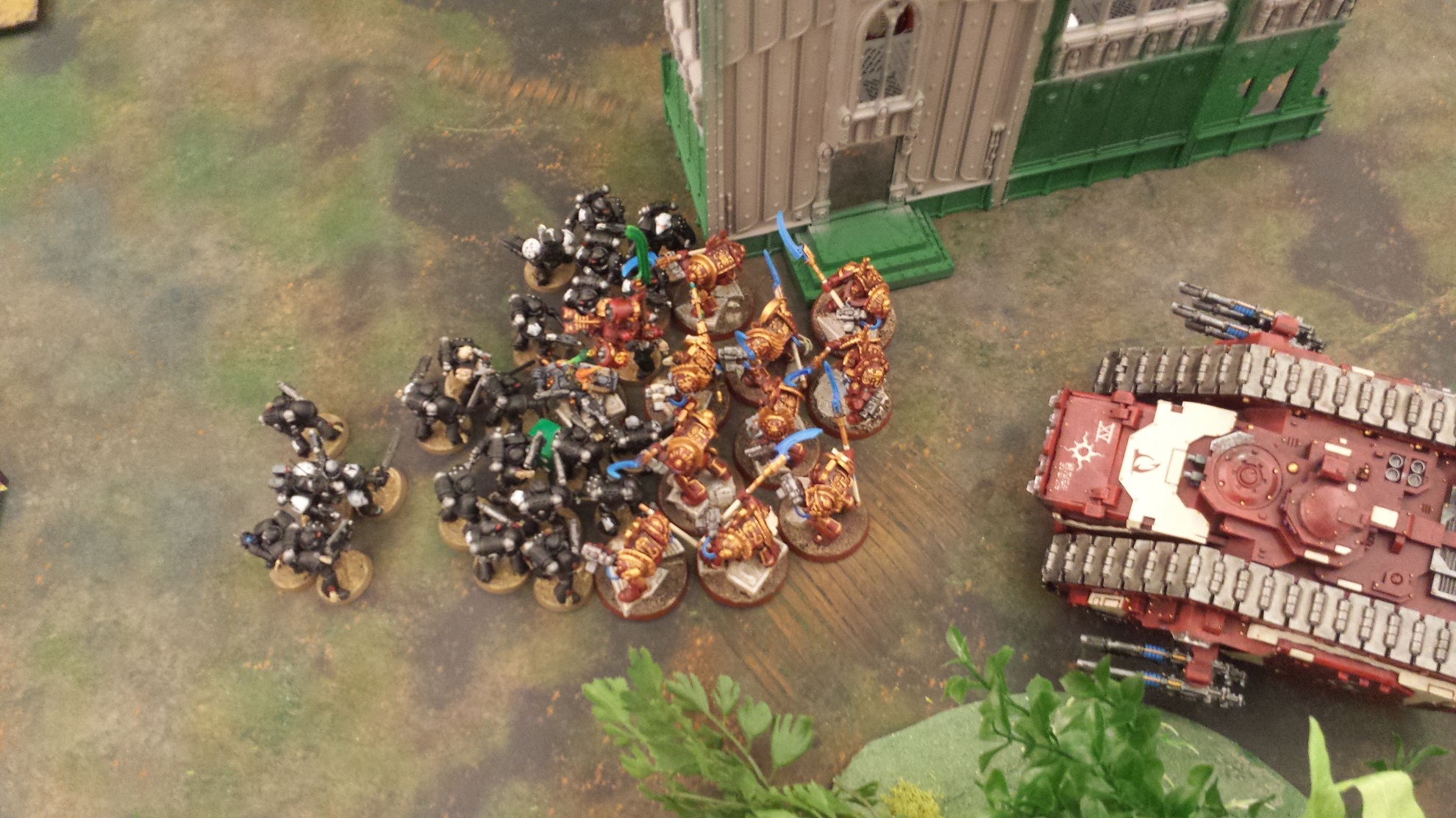 The Praetor just wouldn't die, buying the terminators enough time to then back him up. Very bloody!
Had an absolute blast, and will definitely be attending again next year!