Another quick hit today - pressing onwards with the painting and got a fair chunk of work done on the recently-built Terminators and Contemptors. Here's a couple WIP shots as of the end of last night's session:
Following the paint scheme for the terminators found in Extermination, primarily yellow with a few black plates and a fair chunk of gold trim. I'm going with a reddish-gold to try and help it stand out from the yellow of the armour. So far so good!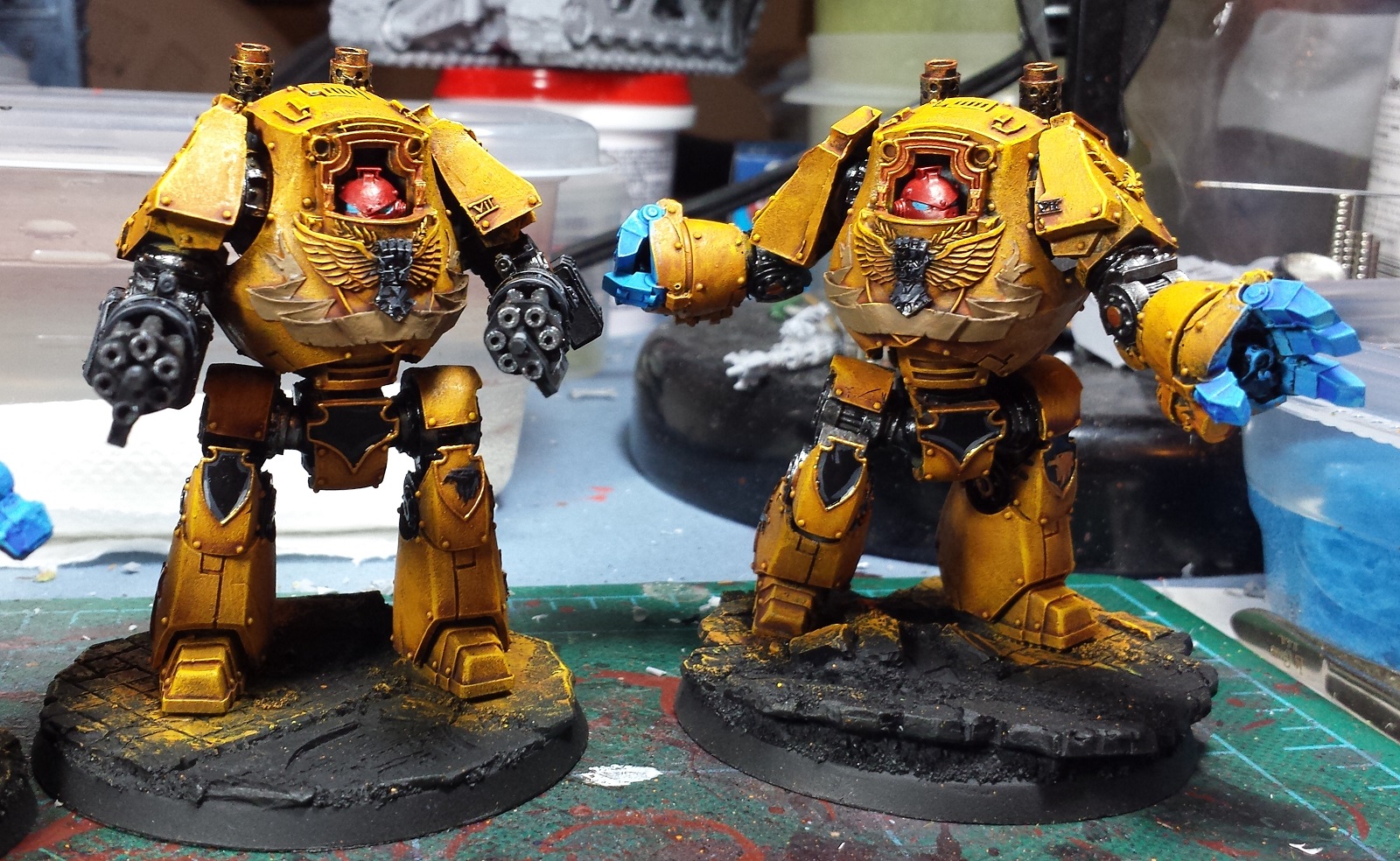 The Contemptors are getting painted at the same time as the Terminators, decided to go with the red veteran helmet colors (white stripes to come) as it seems logical that the marines interred in the Contemptor chassis would likely be veterans of the legion. Quite pleased with how they're coming along, still a ways to go of course!
I managed to get the waterslide transfers and weathering on the assault squad and get them flocked and sealed, but need to wait for some good daylight to get the final pics of 'em - hope to do that over lunch today!