I got home yesterday and found the long-awaited package from Victoria Lamb waiting for me! Unfortunately there was a bit of a mix-up and the lasrifles I'd ordered were missing from the box (though a quick email to VL sorted the issue), but there were enough bits to knock together a couple test figs to see how everything goes together.
So without further ado - Hetman Peto Soneka and Bashaw Lon! Everything went together like a dream, with the minor matter of the heads. The ones I'd ordered from Meridian Minis don't come with necks but a bit of greenstuff sorted that right out!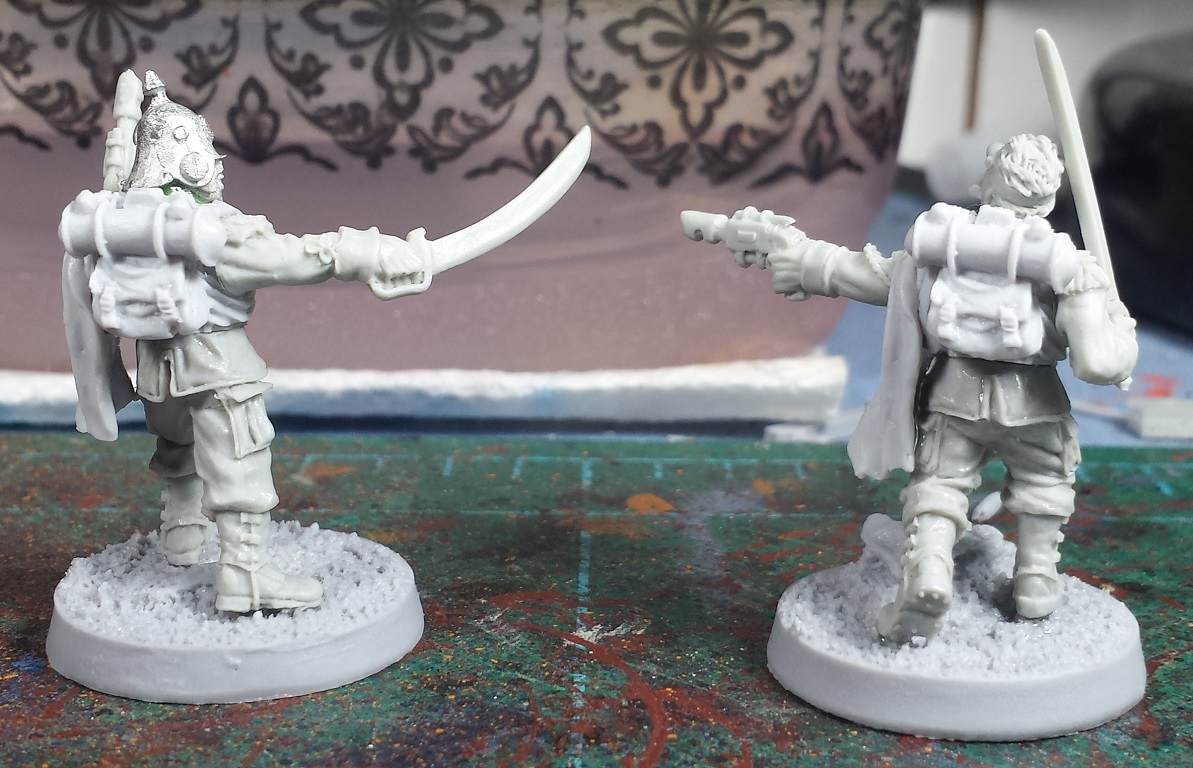 Rather pleased with 'em overall - looking forward to building more of 'em once the lasrifles show up! In other plans for the army I'm seeing a lot of "Dreadtober" posts, so I've dug out the Alpha Legion dread I'd picked up at GenCon and have it soaking in preparation for assembly!