Holy Throne!
Yesterday afternoon the blog hit a milestone that never occurred in my most fevered imagining - One million views! I am absolutely humbled by that thought and I wanted to take a moment to express just how much I have appreciated all the kind words, helpful suggestions, and hilarious commentary over the years. It has been a pleasure getting to know some of you in person, and I look forward to meeting even more of you in the future!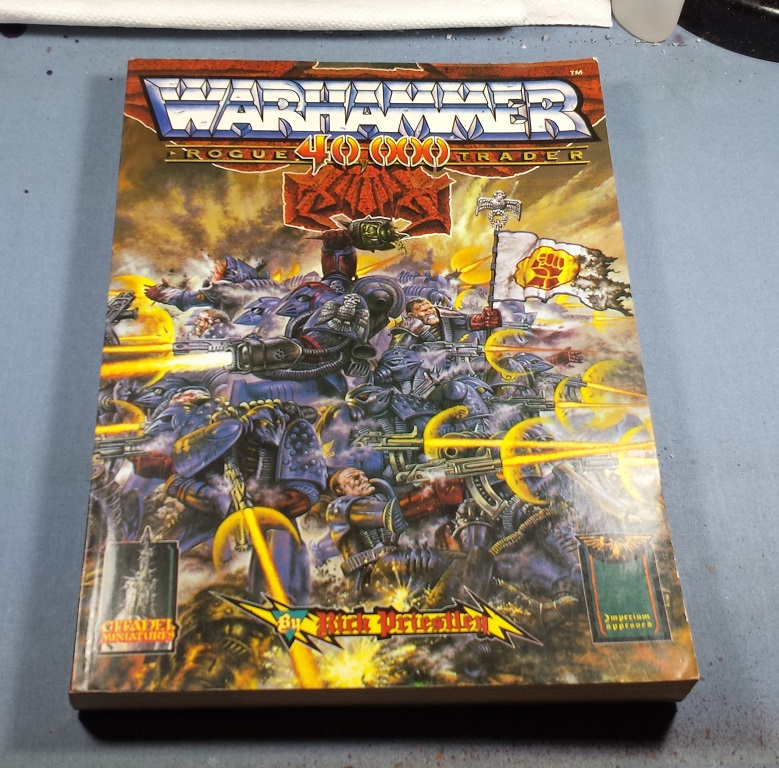 As a way of saying thank you to all of you awesome folks out there in the blogosphere, I'm giving away my last softcover copy of the 1st edition Rogue Trader rulebook. A little bit of 40k history to commemorate such a momentous event in the blog's life seems appropriate! Be a follower of the blog and leave a comment on this post and at the end of March I'll fire up the random numeric cogitation polyhedrons and send the book to the winner!
Once again, thank you all so much for your support over the years, and I'll strive to keep doing what I do for years to come! Cheers, everyone!