I've been in 'small project' mode and have been going through the un-/partially-painted shelves looking for fun stuff to knock out, and today it's a couple blasts from the past - Leading off with Klovis the Redeemer and Deacon Malakev!
These two have been sitting on the shelf for nearly twenty years and with the release of the new Necromunda it's high time they got their time in the sun. Tried to stick with the classic paint scheme for him, and I'm really looking forward to seeing when/whether they get to the Redemptionists!
In a similar vein, the Spyre Hunter Matriarch was a model I picked up waaaaay back in the day but never got around to painting. It's about time! I've unfortunately never owned the associated Patriarch model. I really ought to track one down...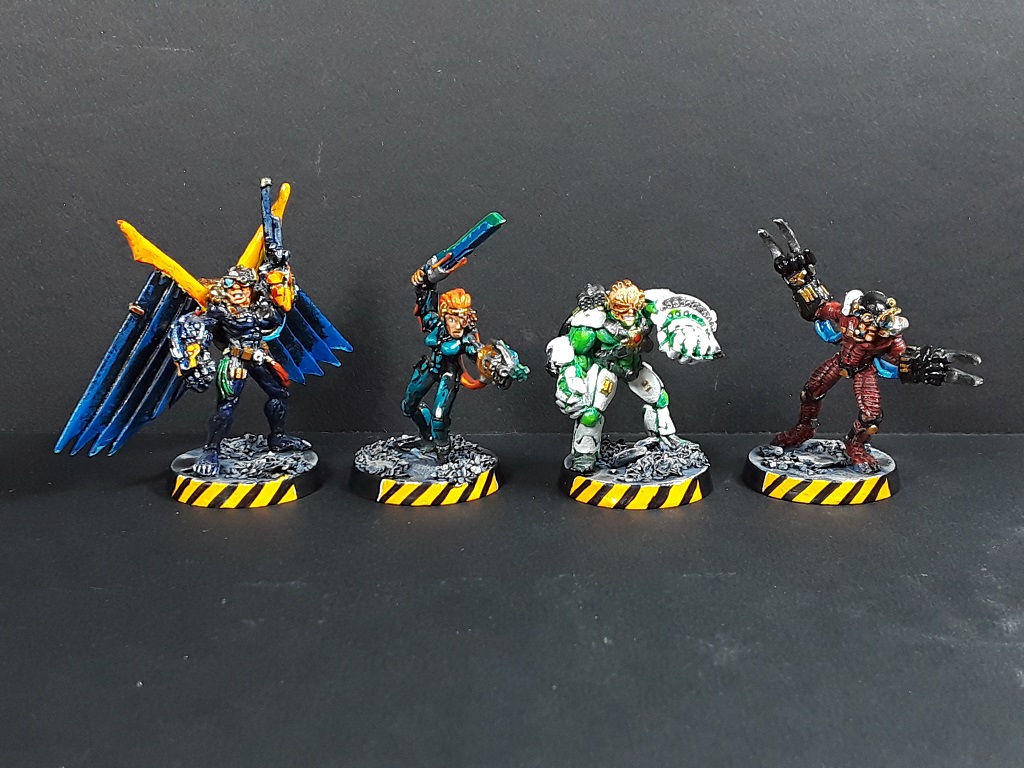 Last but not least I thought I'd try and modernize some of my old models - Led off with my old Spyre Hunter team. I didn't want to give them a full "dip and strip" as I sort of like having the history. I did clean them up a little though, some washes and touch-ups for the most part. Again, hoping that we'll see GW doing the equivalent of the Outlanders supplement in the future!