In the heresy-era codex that I'm using, Ahriman wears a suit of artificer armor so I started with one of the front chest plates from a venerable dreadnought as I felt it looked suitably ornate. The helmet and backpack were from the same set of Egyptian-themed resin cast bits that I used on Besenmut - Ahriman will be unique in the army inasmuch as he wears a 'chaos' backpack however. The rest of the infantry will be wearing the standard marine backpack in keeping with the timeframe.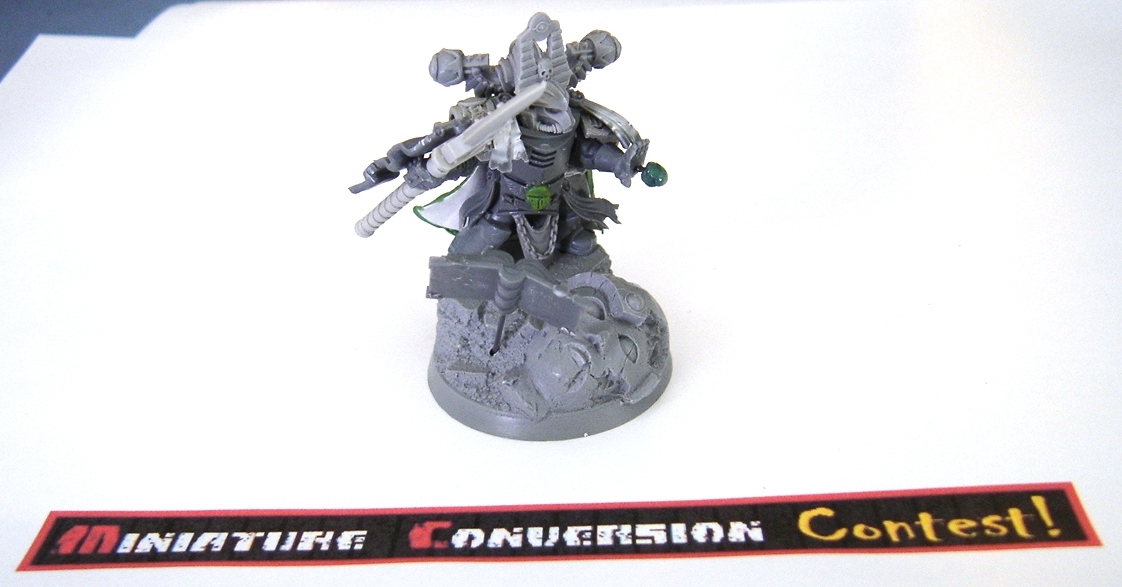 I went with some more ornate shoulder pads from MaxMini, and will be painting scarabs on them to match the others scattered around the model. The force weapon is also from MaxMini - all of the force weapons match this halberd look (including the one carried by Seraphis, a named-character
LibrarianDreadnought I built a while back
), while all the power weapons will be khopesh-style single handed blades, which will help me distinguish who is armed with what easily n the tabletop. Most of the purity seals and scrolls come from the Ravenwing upgrade kit, and were trimmed and bent into position to hide some of the more unsightly seams and gaps.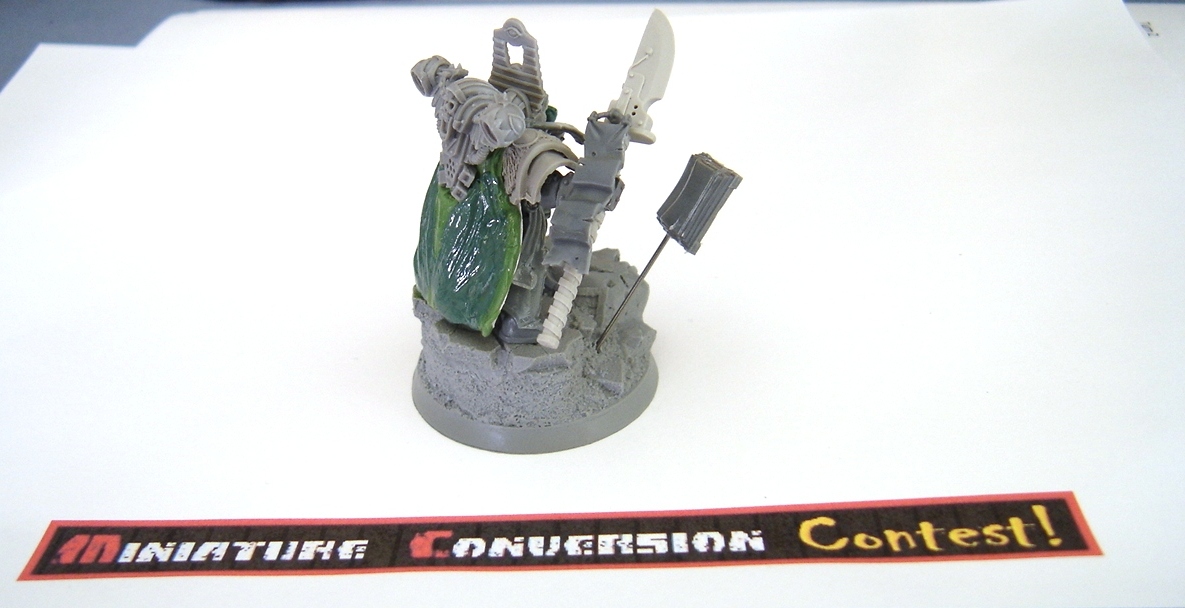 Lastly I tried my hand at sculpting a greenstuff cloak using a number of techniques I've read about (but up to this point had never put into practice), so of everything on the model it is what I'm least happy with. I started off with a thin card template which I'd glued in place and coated with a thin layer of superglue to turn it into poor man's plasticard. From there I mixed up some GS using the same template shape and teased it into place. I then set about totally ruining it by adding way too many thin folds, to the point it started to look like fur. It was a relatively thin layer so I just let it cure and came back the next day.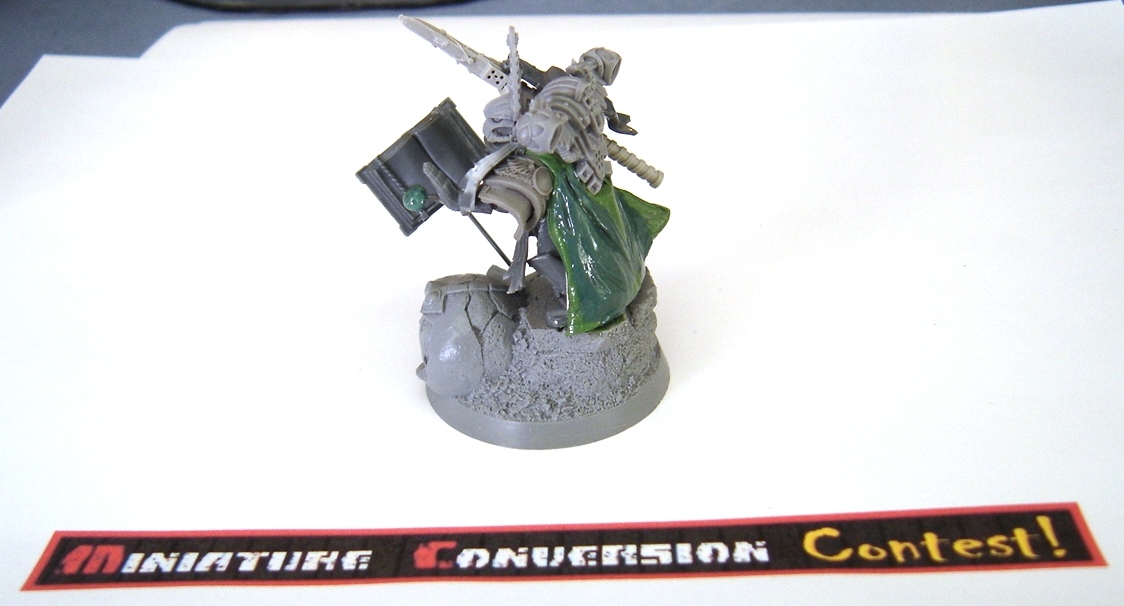 For the second pass I mixed up some GS with a much higher percentage of blue which I've read helps when attempting to make sharper edges. I applied this mix and smoothed it into the existing cloak, and set about sculpting some more reserved folds, with reasonable success. I definitely learned a bit about what NOT to do in this first attempt, but the final result is passable enough not to want to basically demolish the whole model to remove it and start anew! I finished up with a few details - I knew I wanted the Book of Ahriman to be floating nearby as if he was casting from it. The book again comes from the Ravenwing upgrade sprue, with a bunch of the DA iconography filed off and cut away. Lastly I added a small ball of energy just hovering in front of his outstretched palm, as though he was gathering power for some eldritch blast. I'm planning on trying a little OSL on the energy ball and the palm of his hand, I guess we'll see how that goes!