Had some free time on Saturday to work on the Leviathan, and managed to get the lower superstructure built and sort out how the tracks were going to attach. I'm rather pleased, everything ends up fitting together like a dream!
Still a lot of greenstuff work to do of course, but overall I was expecting much worse in the way of the fit of all that plasticard. I added some internal support to the lower section with some foamcore board, as when I had it taped together in the test build it felt very delicate. It's now a rather solid piece with all the interior bracing.

It took a bit of adjustment, but the tracks sit just right inside the track guards. Trusty Enginseer VictorXX is dwarfed by the tread housing. It's gonna be big!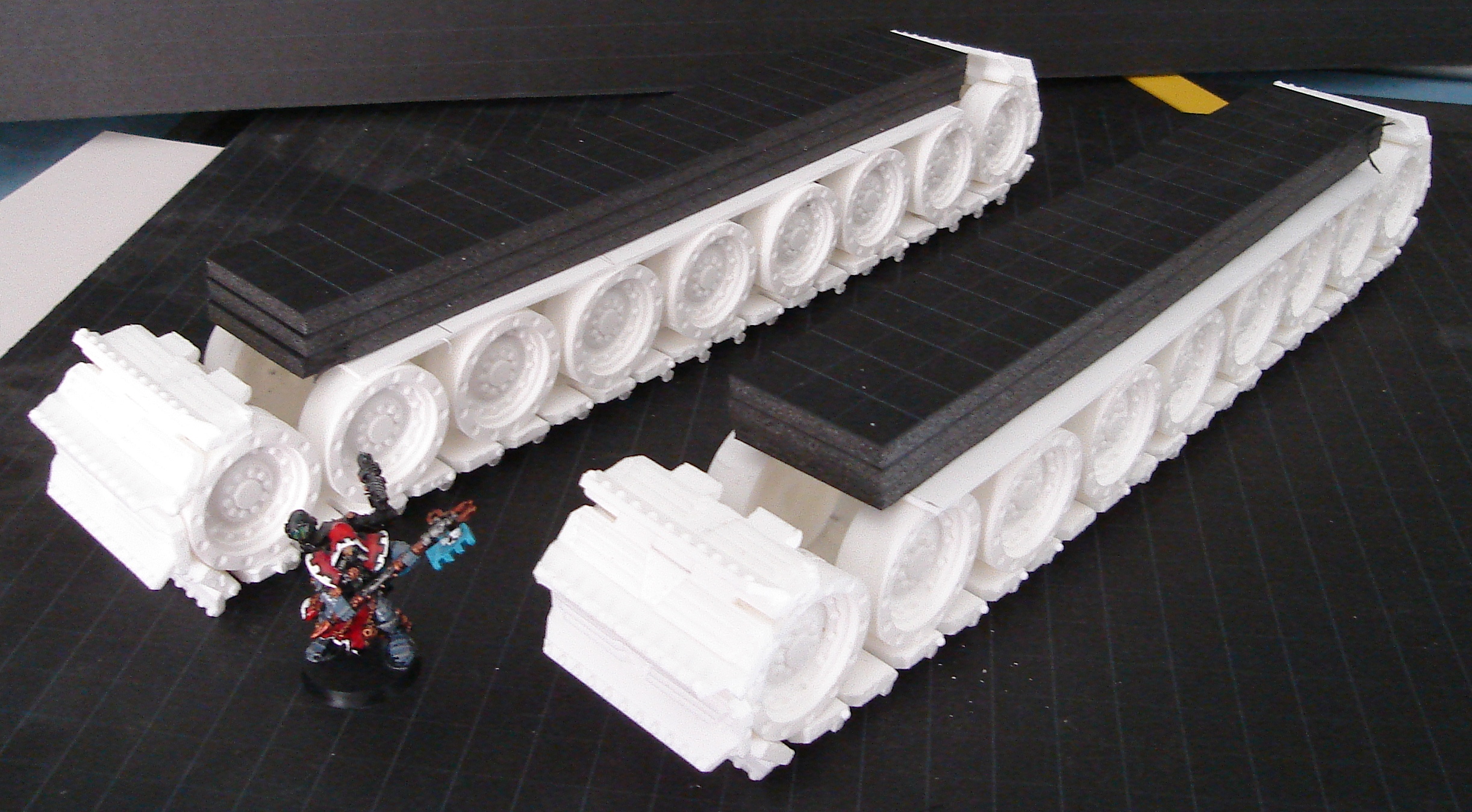 I'm planning on leaving the treads loose for painting prior to final assembly, which means I have to mask off all the foamcore spacers. Last thing I need to do is to forget that step and have the primer melt it into goo!