The detailing process has begun! I pulled apart the test build and started attaching the various detail plates. In addition, the package from Blood and Skulls Industry showed up, bearing the treads, wheels and turrets!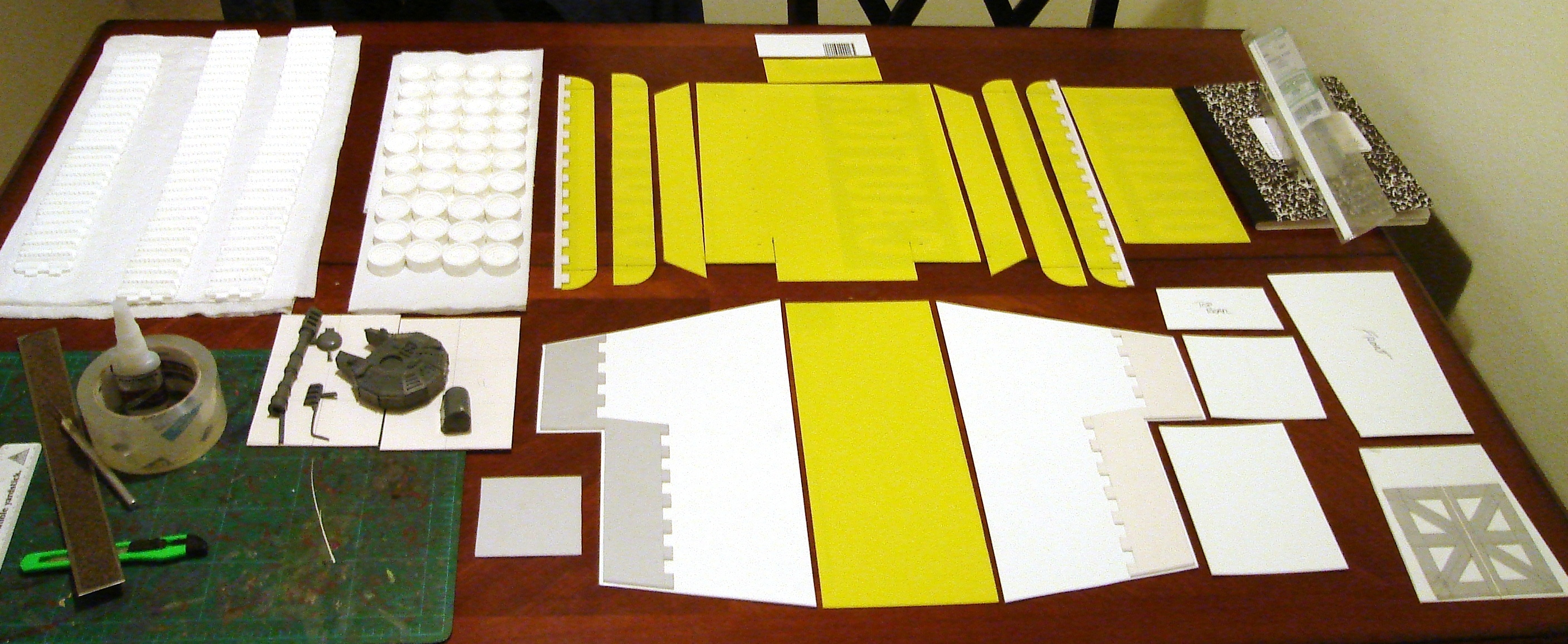 I'm really excited to get cracking on the treads - Tom provided me with a set of 2" wide track sections, and plenty of wheels. I need to pick up some dowel and spacer material, and then we'll be cooking with gas!
I'm also looking forward to seeing how the upper turret looks once the Leviathan is re-assembled. Size-wise it's going to be perfect. Unfortunately the side sponson turrets I'd ordered are looking like they're going to be a touch too small, though they will find use in future projects I have do doubt! Instead I'll be going with a set of Razorback turrets - a rummage through the Closet of Doom turned up allllllmost enough bits to pull it off. Just need to order a couple extras and I'll be all set.
I'm still pondering how the internal bracing structure is going to work, but there's still a bit more detailing to go before I can start the re-assembly process. It's all coming together nicely though!