...Have you ever gotten towards the end of a project and felt as though you've taken a bad mis-step? I definitely have, and here is that point with the Leviathan. Due to my ham fisted-ness there were numerous areas with gaps that I figured "hey, I'll be able to fix that with a little GS before primering", but it was only once I sat down and started gap filling that I realized that A) there were a lot more gaps than I thought, and B) I really should have been gap filling as I went along rather than waiting until it was all assembled.
I'll be the first to admit that my GS skills are sorely lacking, mostly relegated to gap filling and hair/fur, but the sheer size of the Leviathan introduced an entirely new set of issues. Primarily, how to hold the darn thing while applying the GS, and secondarily not breaking/bending/cracking anything while trying to smooth it all out. There were more than a few ominous creaks and cracks during this process, and to my horror, the rear right rounded tread section broke loose and I was forced to make an emergency repair.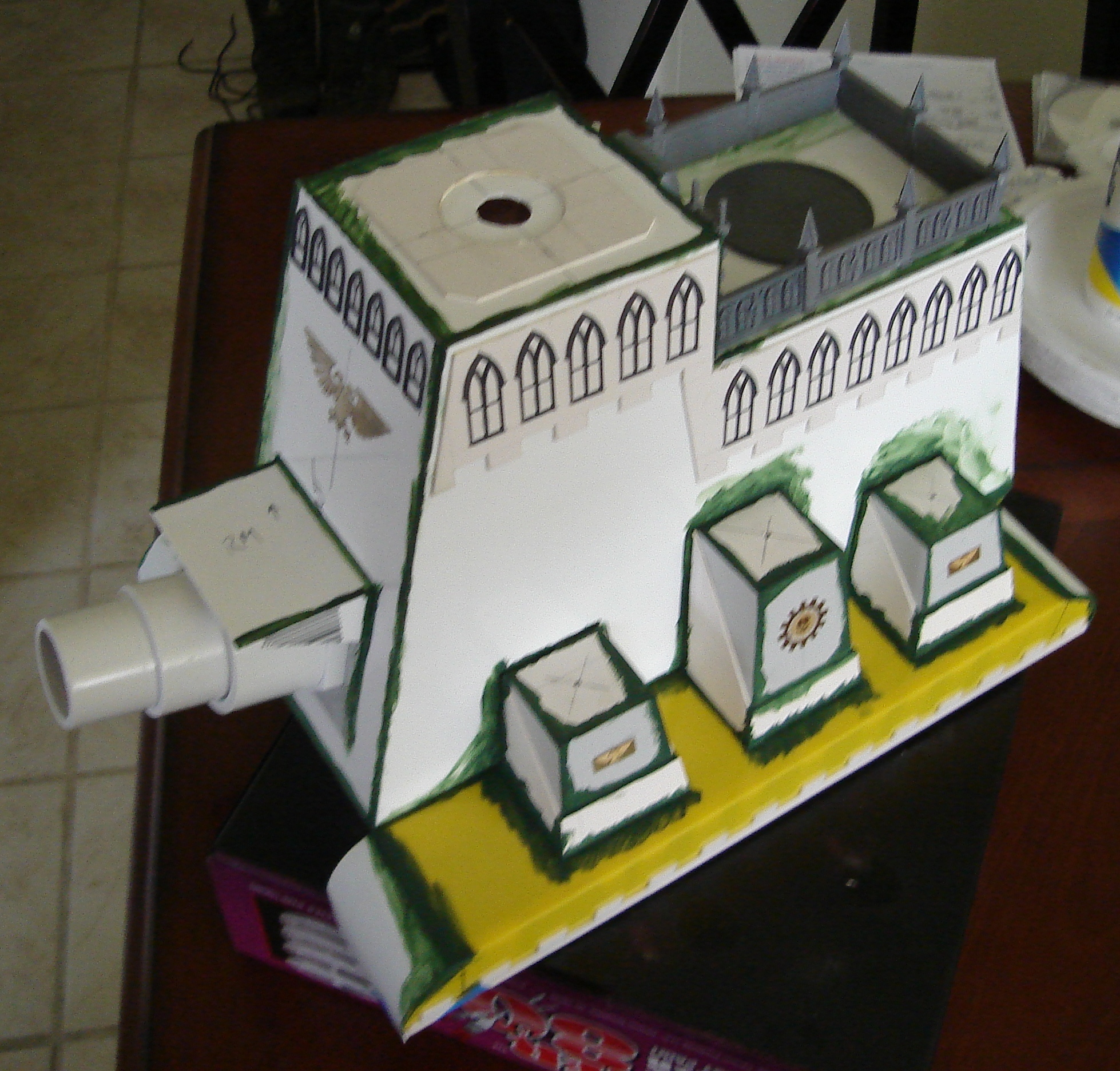 I used a mix of knead-together and liquid greenstuff - the knead together was used to fill in the larger holes, while the liquid was used on the minor areas and to help smooth transitions between the plastic and the kneaded GS areas. Going to have to primer it to see how it actually worked - after which I'll more than likely need to do another pass with the GS to clean up any egregious areas. Oof!