Got some hobby time in over the weekend and got a start on the trio of Javelin land speeders planned for the army. I'd picked up these initially early on in the Iron Hands frenzy but decided they didn't fit the aesthetic I was going for. I'd built one to completion and primed it just to give the kit a try (had never built one before) but it turned out to be such an easy kit that I went back and finished the other two while the primer was drying on the first!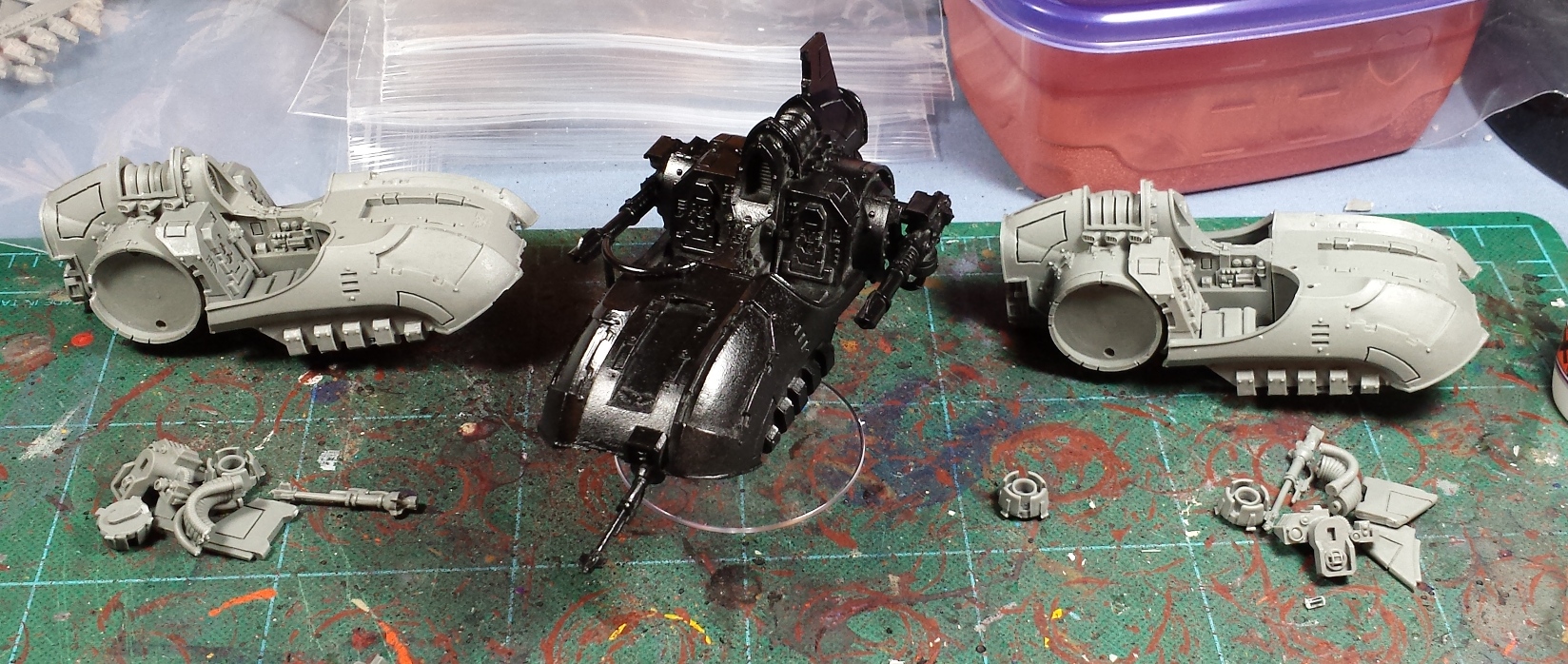 First thing of course is to lay down the base reds and metals. One exceedingly messy couple hours later, they're all up to snuff. I took a recommendation to keep the crew separate for painting, and they may even fit when it comes time for final assembly. We'll see!
Rummaging around for some bases to stick them to, I ran into a couple cavalry bases. I haven't played fantasy since ~1993, which means these bases have been lurking in the Closet of Doom for over twenty years. ...Yikes!