Another long week of work and whatnot so it's been a little quiet on the hobby front. In the interim I've been asked to help out a buddy of mine by painting up a set of Space Hulk minis for him while he deals with some health problems. He's done the majority of the work on the Terminators which will just need some detail work, but the Genestealers were just at the assembly stage. Time to crank up the batch painting machine (again)!
Following the Tale of Painters tutorial to crank through 'em - got the blue and purple in place, just the little details to go now!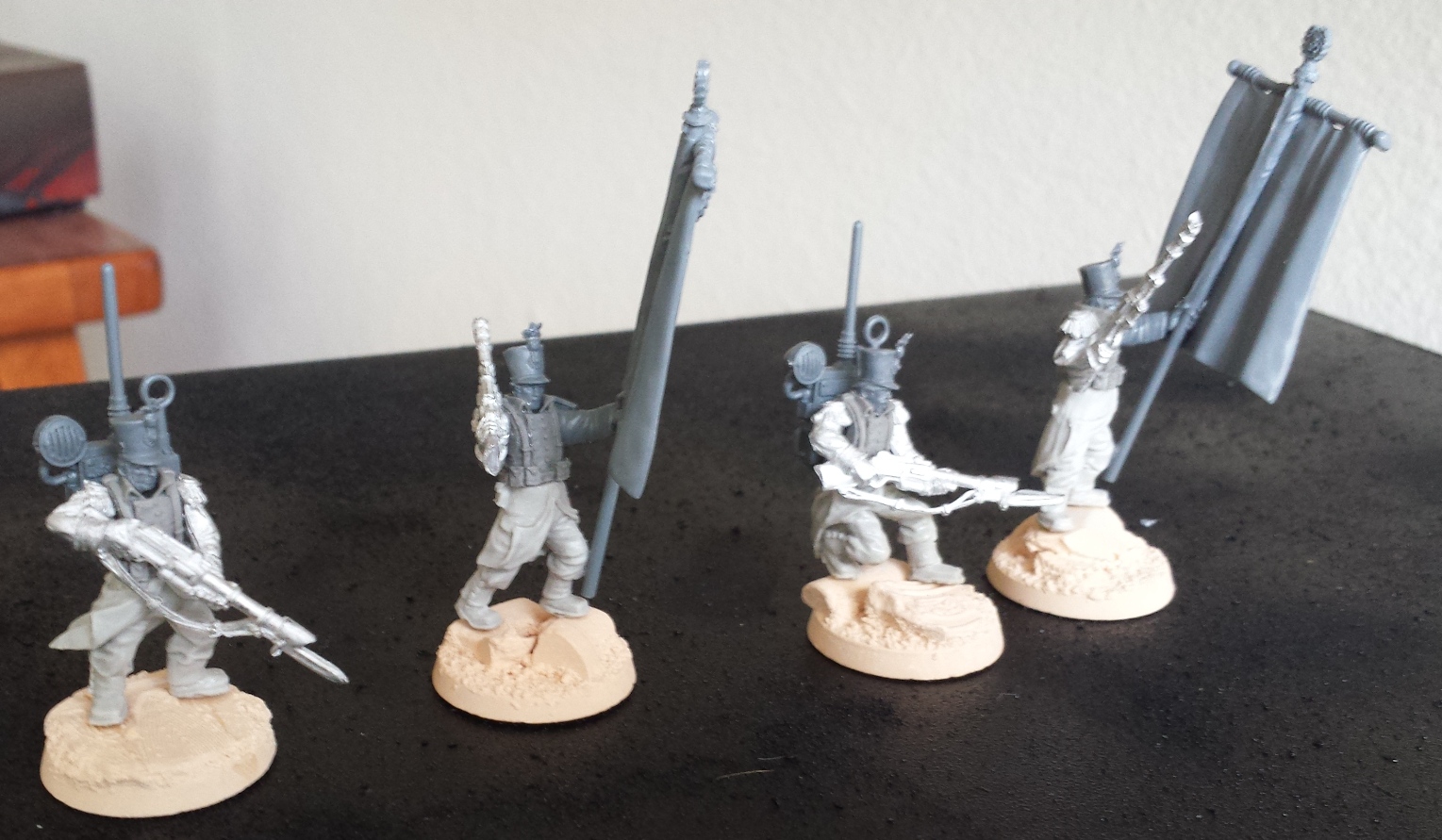 After doing some painting I got the urge to build something - With the recent release of the FW Solar Auxilia lasrifle sections, it appears that I needed to build a Vox and Vexilla model for each of the units of Spireguard. ...So I did! Still waiting for news on how the command squads will work, so for now I'm holding off on building any more Spireguard. Rumors suggest the next book should hit in the next month or two and then we'll find out!