While waiting for the bits to arrive to make the Ursarax, my eye fell upon an old model that I thought I'd try to breathe a little life into. As I'm not a huge fan of the FW Magos Dominus model I wanted to come up with something a little different - in the old Tempus Fugitives list there was a unit called the "Telepathica Emancipator" which was essentially a captured psyker stuffed into a nutrient tank and forced to serve the mechanicum. As the cyber-theurgy rules are a bit psyker-esque I thought the model could once again find use on the table as a Magos Dominus instead - albeit with a bit of a re-build: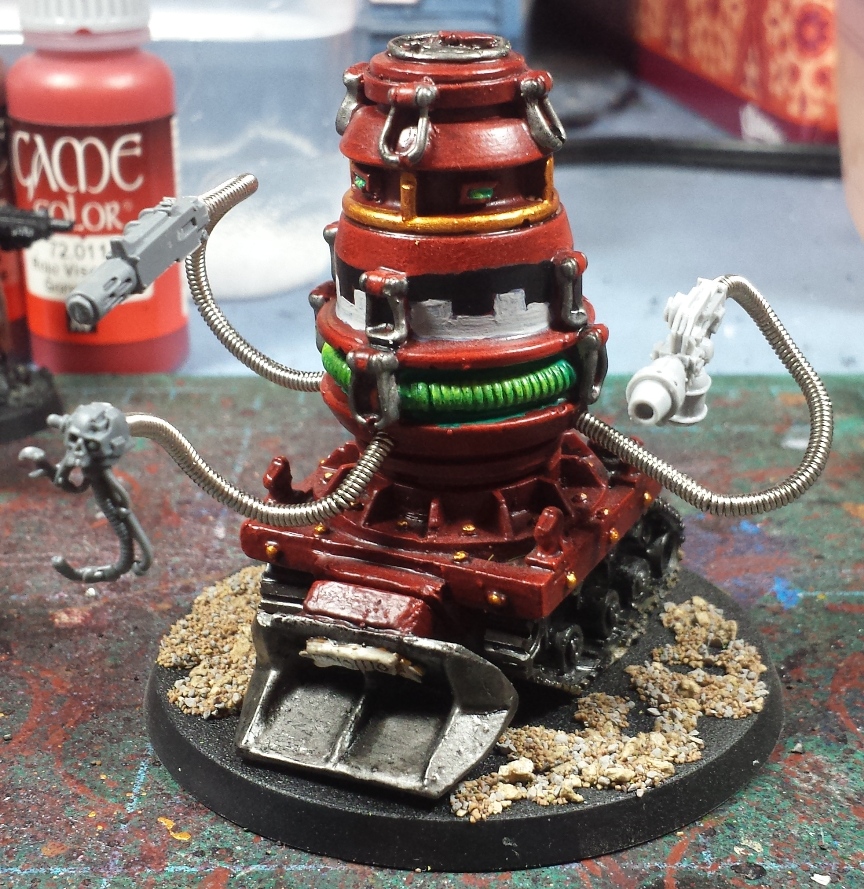 I wanted to keep him cheap yet as survivable as possible, so an Abeyant and Machinator Array are pretty much required while a cyber-familiar bolsters the save to a 3+/3++. Other than that I figured I'd lay off the extra add-ons so if (when) he does get popped due to his non-independent-character status, it's not a massive point sink. In other news, I'm apparently not going to be getting much primering done any time soon - here's a timelapse picture I found looking out over CU Boulder on Monday:
When I left for work at 530am, it was 67F, by the time I stopped home for lunch, it was 17F. As of the time of this post, it is currently 1 goddam degree outside (or for our friends across the pond, negative 17 bloody degrees). ...and It'll be blue skies an in the 50's on Friday. Gotta love the weather in Colorado!