Nearing completion on the infantry - A few hours worth of work this afternoon got them to the point that I can apply the first coat of sealant prior to adding the waterslide transfers and static grass. Wonder of wonders, it's supposed to be nice enough out tomorrow that I should be able to get them finished: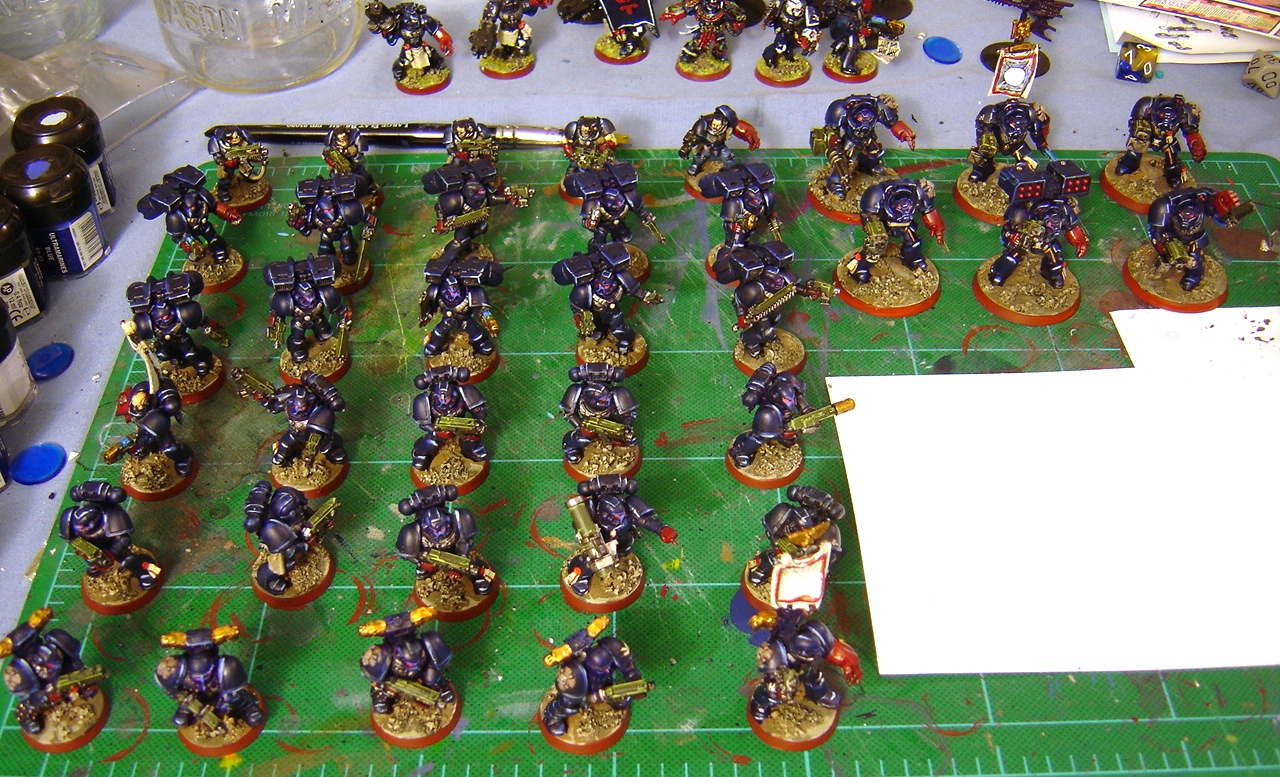 I still need to get the 5-man Devastator squad finished, as well as touch up the original command squad so they better match the current state of the army. Painting all of these models ensured they match one another, but the older models that I've done were painted in a slightly different manner. Nothing that can't be made to match with a little effort, though!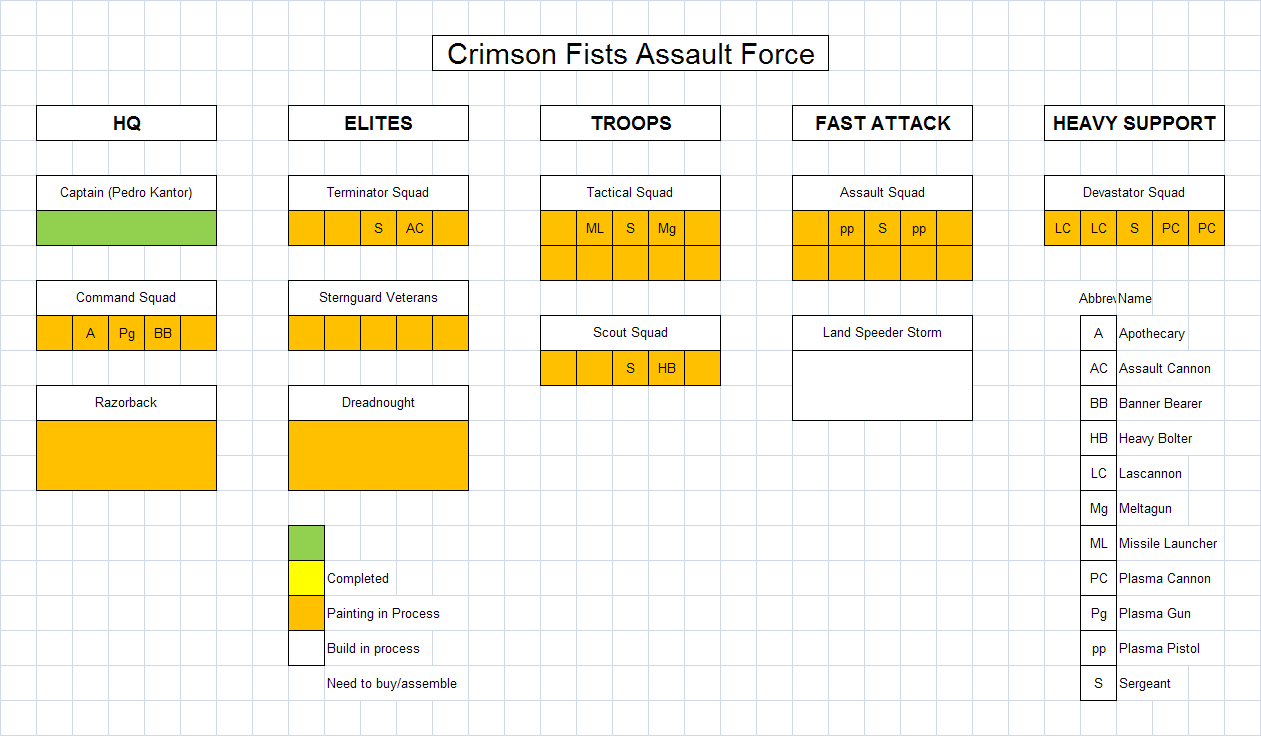 I sat down to point out the army and found it stood about 100 points shy of 2000, so to bring it up to a nice round number I decided to build one of the leftover Land Speeder Storms that I had laying around (I'd used the bodies of the scouts to make the
Storm Troopers for my Guard army
). I updated the painting chart accordingly - for all the progress I've made, it's still a mass of orange. Getting close to turning a bunch of them green though!