Bit more forward motion on the World Eaters - this time it's a two-ton brick of rage otherwise known as Bale, Berzerker Dreadnought! In contrast to the earlier Contemptor Dread, Bale is quite a bit more ornamented, with plenty of gold trim, spike and skulls, as his secret dedication to Khorne begins to make itself known upon his armored form.
I figured Bale would be pretty gory, as his main weapons are a pair of Dreadnought CCW's. I did a little flicking with a paintbrush for spatter, then went with a sponge/drybrush effect to spatter on the rest. After that, a little red wash here and there to get into some of the crevices.
Definitely happy with the PuppetsWar arms, though I do think they're more suited to the Contemptor dread from a sizing perspective. They're a little ape-like on the regular dread, but in this case I think it works!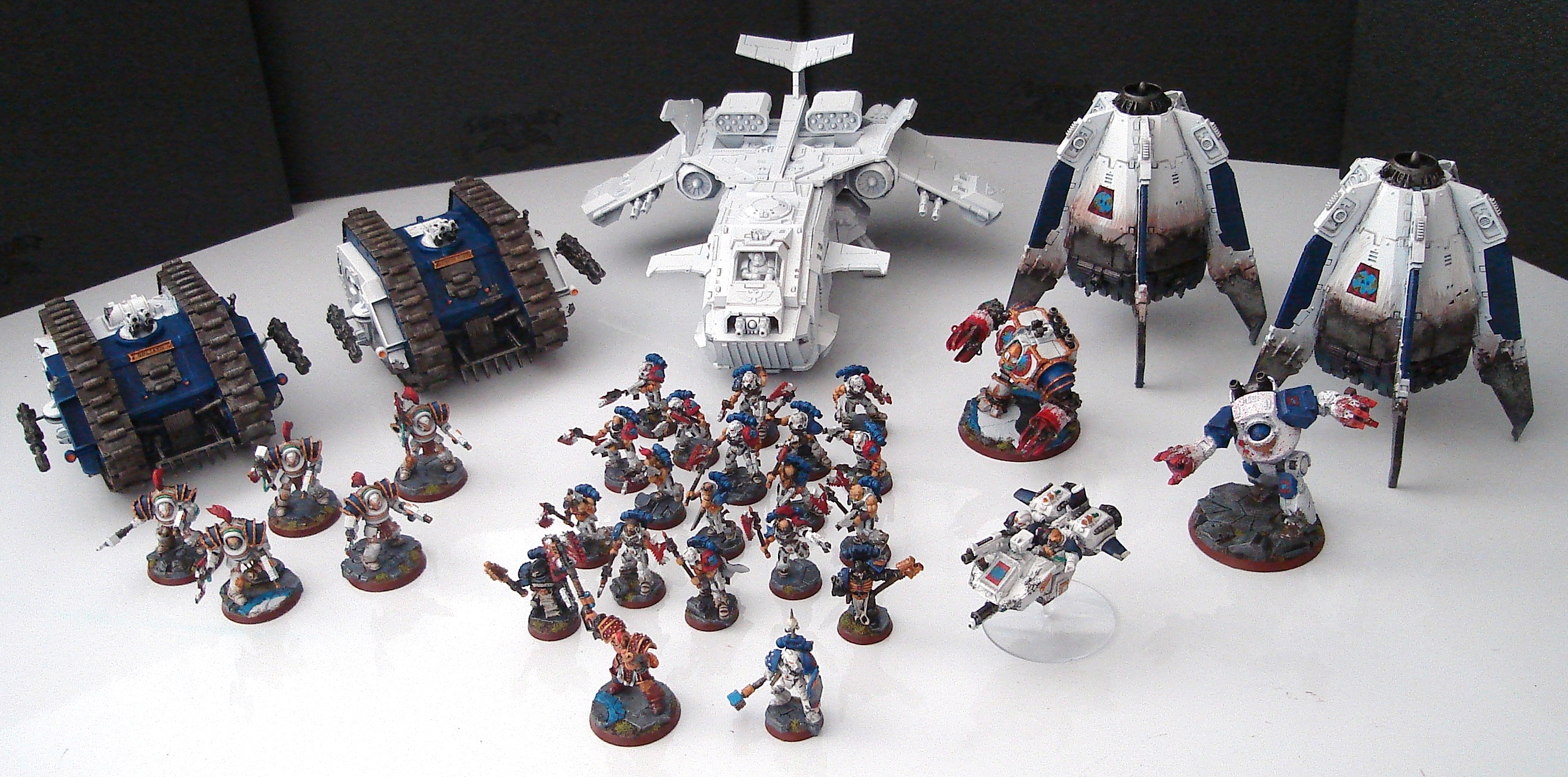 While I was at it I pulled out all the models I've built and painted for the Heresy-Era World Eaters so far. The question now is do I jump in and paint the Storm Eagle, or reward myself with some more build time? Lots of models in boxes that need to be put together yet, but I'm trying my best to only build one or two units at a time so I don't end up feeling overwhelmed with the "I have to paint ALL that?" feeling...