After a nice soak and scrub, I managed to get the pair of Proteuseses built! I was reasonably pleased with how the kits went together. I built one to completion first to see how it worked and beyond a reasonable amount of hot-water bending I found it to be relatively painless.
The only thing that I found it that you're better off starting attaching the tracks to the upper side and work down, which allows for any track trimming (of which there was some) is at least hidden on the bottom of the tank.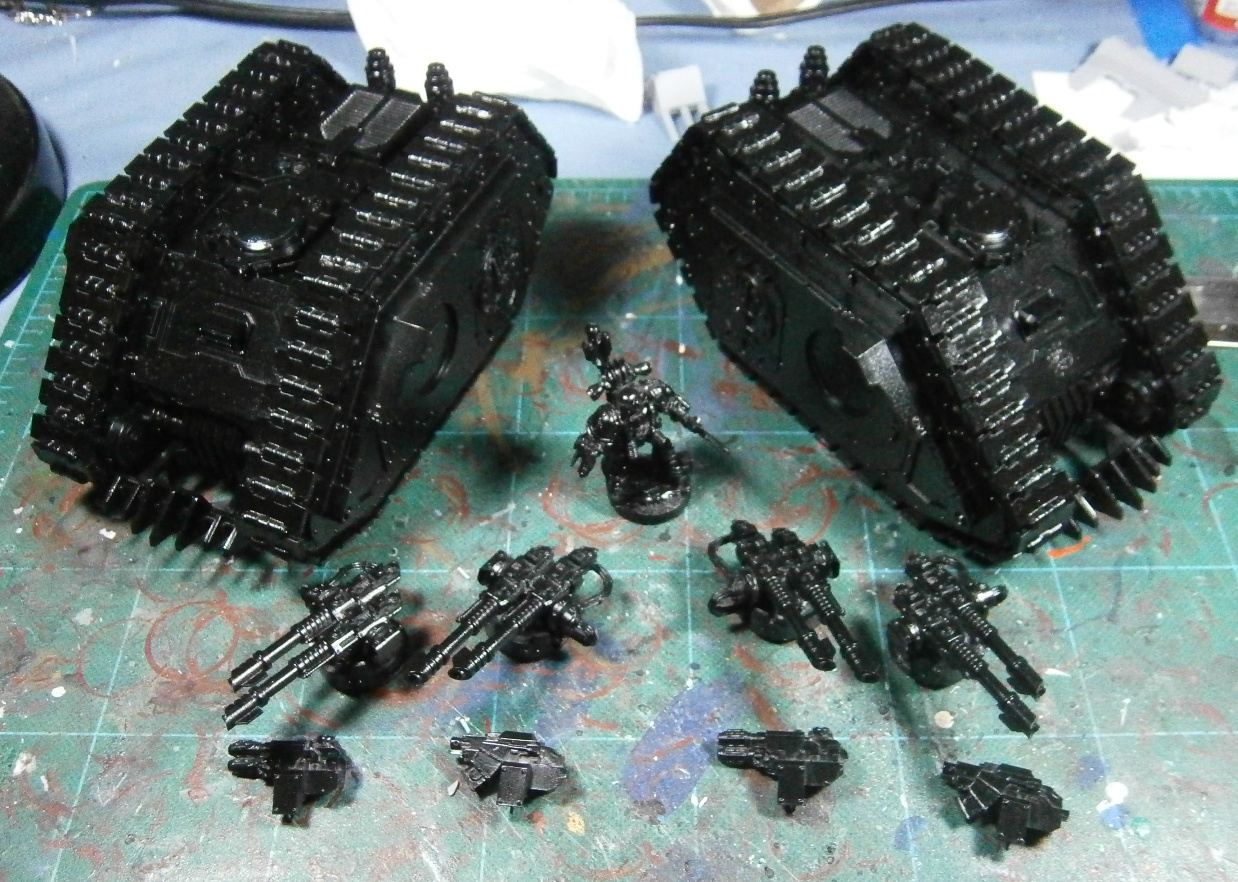 I did add magnets to the side sponsons for ease of painting and transport. While the attachment is far more robust than the original plastic kit's single thin post, I'd much rather they pop loose than break off when they are inevitably knocked about in gaming.
Definitely looking forward to painting 'em. ...Of course, one could argue that they're about half done already. Hah!