The back half of the Forge World order is now inbound, so I spent some time last night clipping, cleaning and starting to assemble the 40 tac marines that will form the backbone of the army.
Laid out the 40 bases (slate style from Back to Base-ix) and started clipping and cleaning all the legs and torsos. The intent is to do two ten man squads with extra close combat weapons, and one twenty man squad with basic bolters.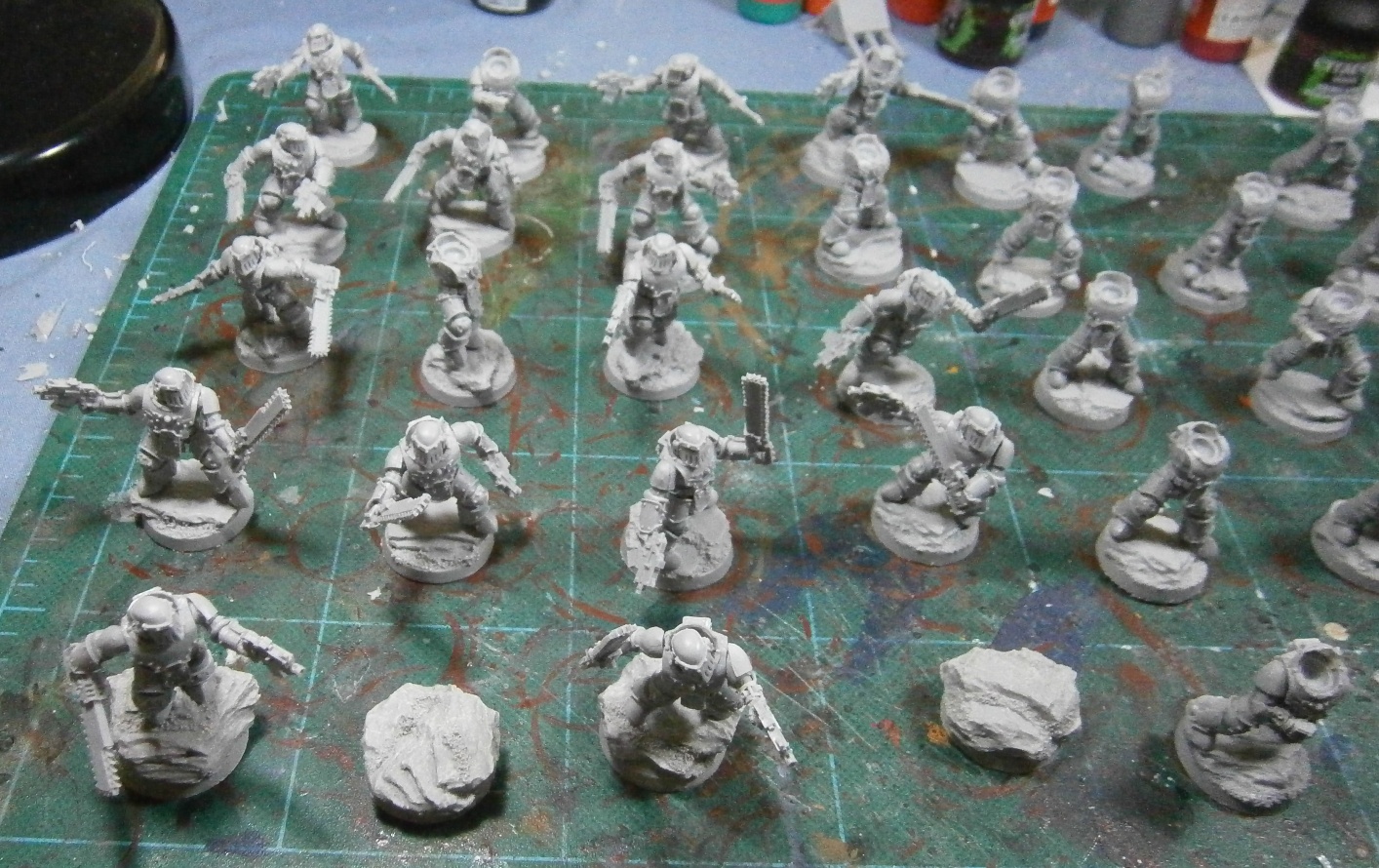 The two ten-man squads will primarily be shown carrying bolt pistols and chainswords, with their bolters on slings (once they arrive). I'm planning on picking up a couple packs of the Iron Hands Legionaires they showed off to use as sergeants in the squads (hence the empty bases here and there).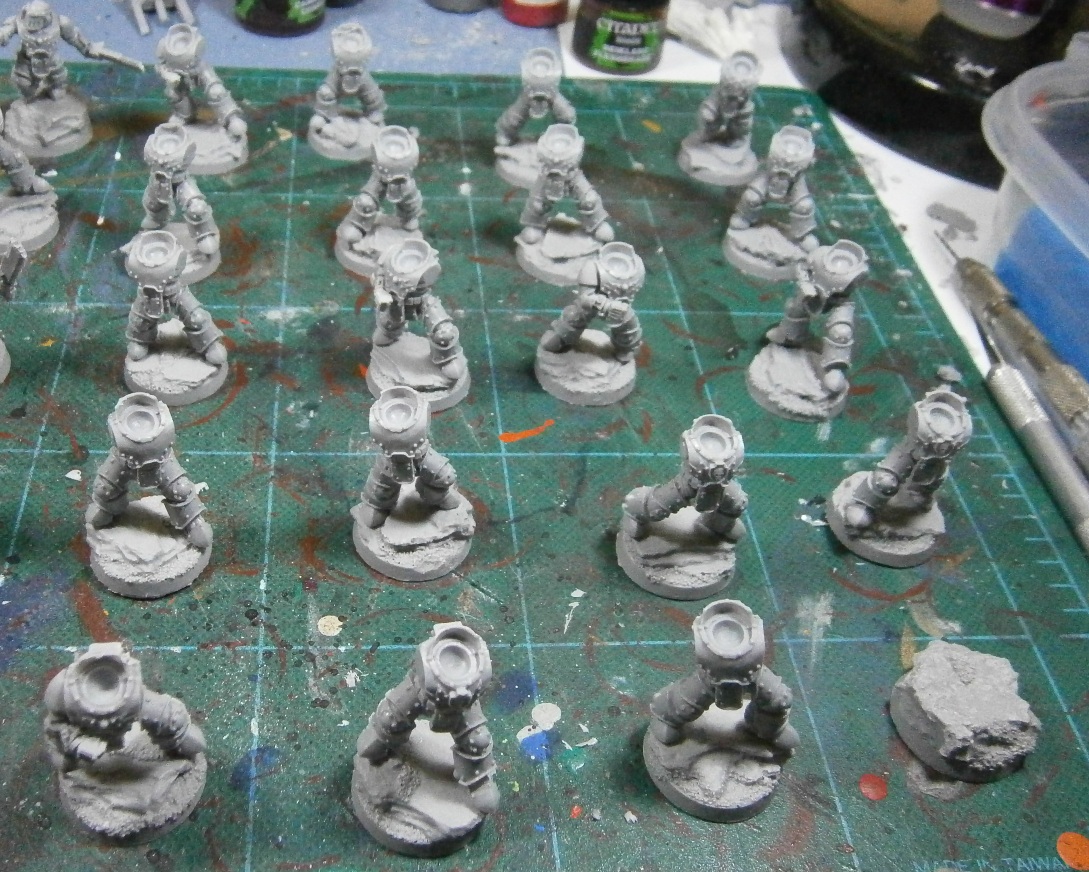 The twenty-man squad is just torsos and legs so far, I'm holding off on adding arms until the Phobos-pattern bolters arrive and I can see how the arm spacing/leveling needs to go.
So far so good, though!