Little more forward motion. Took a break from the infantry to get the Proteus Land Raiders up to the "just off the assembly line" stage - I'm planning on getting all the vehicles to this point then weather them all at once so they stay consistent. They haven't been matte sealed yet so they're still pretty shiny - lots of reflections from the lamps...
Have to say I really like the Proteus kit, whatever legion next strikes my fancy will definitely be getting a couple of these tanks as well! Looking forward to trying out a more interesting paint scheme on 'em than the black and white of the Iron Hands...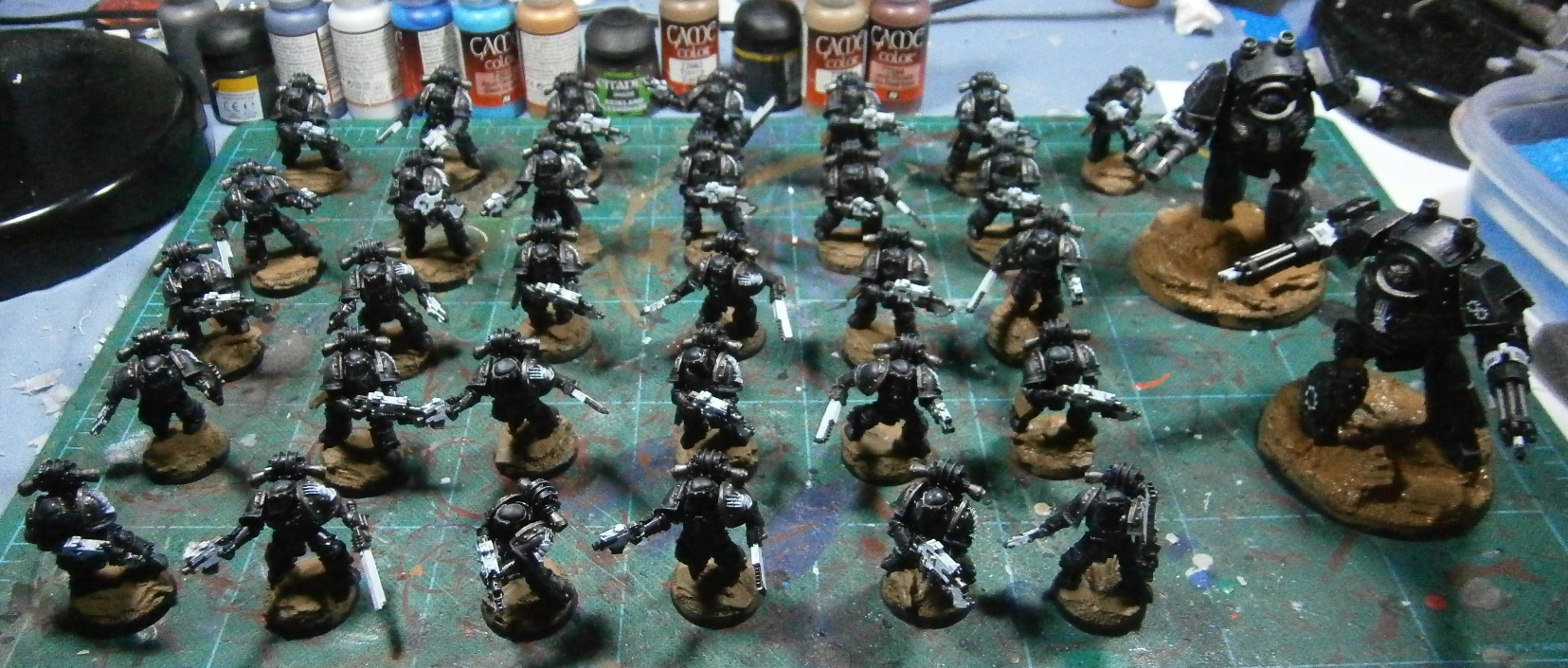 I also made a little more headway on the tac marines, with the whites finished and the initial earthtone laid down on the bases they're really starting to come into focus! ...Well, the picture itself is a little out of focus, but still!