The Falchion arrived earlier in the week, and I've been quite eager to get painting! Last night I got the main red of the hull completed and as the last step in the red involves a heavy Baal Red wash, left it overnight to dry.
I made a minor modification to the design and added a pair of magnets in the main barrel so it is removable for transport and storage. It will also help prevent breakage in the event that the barrel is knocked around during a game.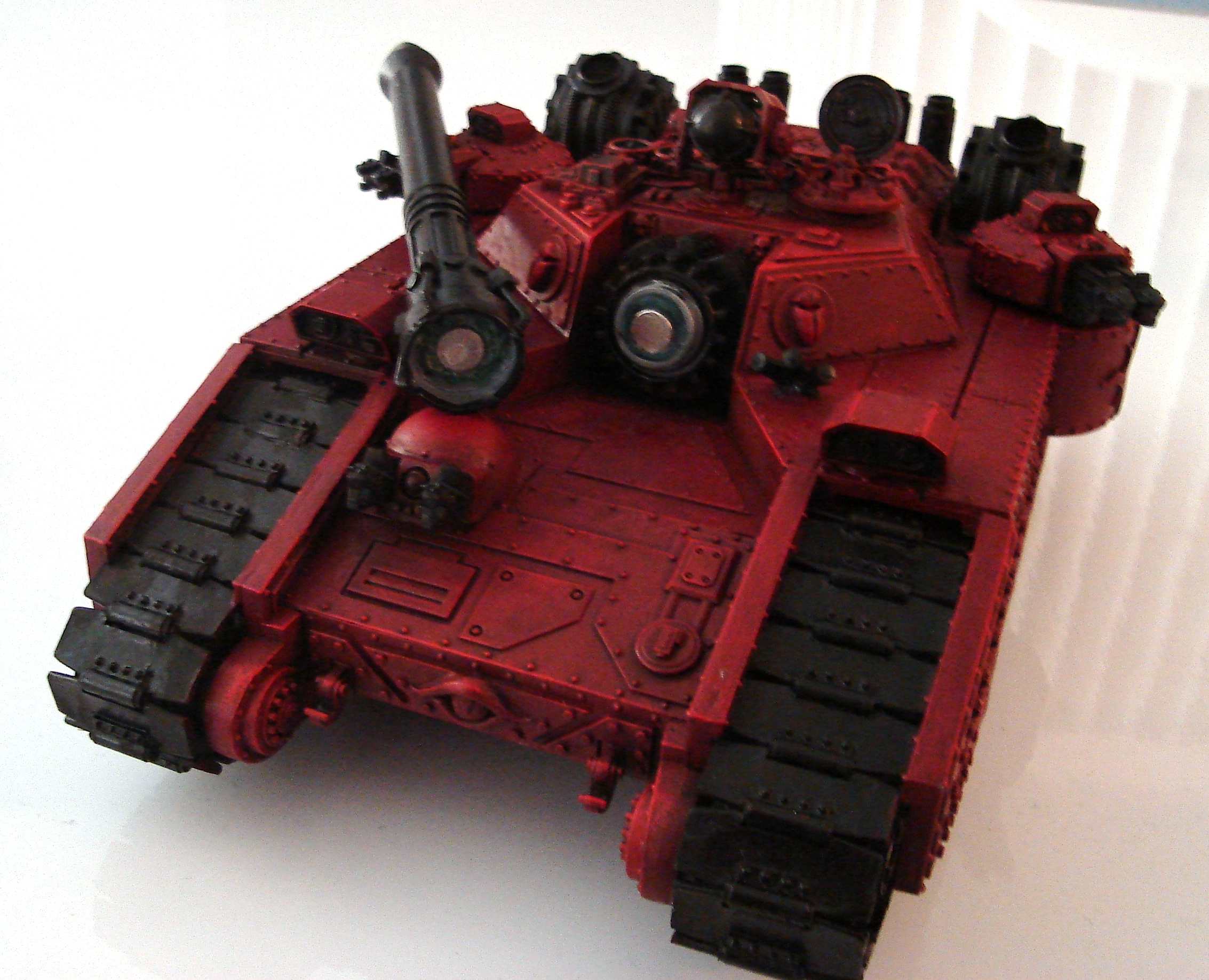 This morning I was able to start blocking in some of the other base colors. Boltgun Metal for the tracks and various detail bits, the medium grey on the legion symbols, and the first of the green for the various glowing pipes and runes.
So far so good! Still a lot of work to do of course, I'm hoping to get some more time to work on it this afternoon, if all goes according to plan!