Greetings all! Had a bit of time over the last couple evenings to finish off the detailing on the Falchion-class superheavy "Eye of Magnus" and shot some pics of it over my lunch break while I had some good light.
Went in and did the final highlights on the bone-colored hatches, finished up all the lenses and glowy bits and added in the "XV" markings that I'm adding to all the vehicles to tie them together.
Also cleaned up the various places where I spattered paint here and there, though I realize that I'll still need to go back and clean up the lines on the roman numerals. They're a bit wavy yet. Now if the weather would warm up a bit, I can get it sealed!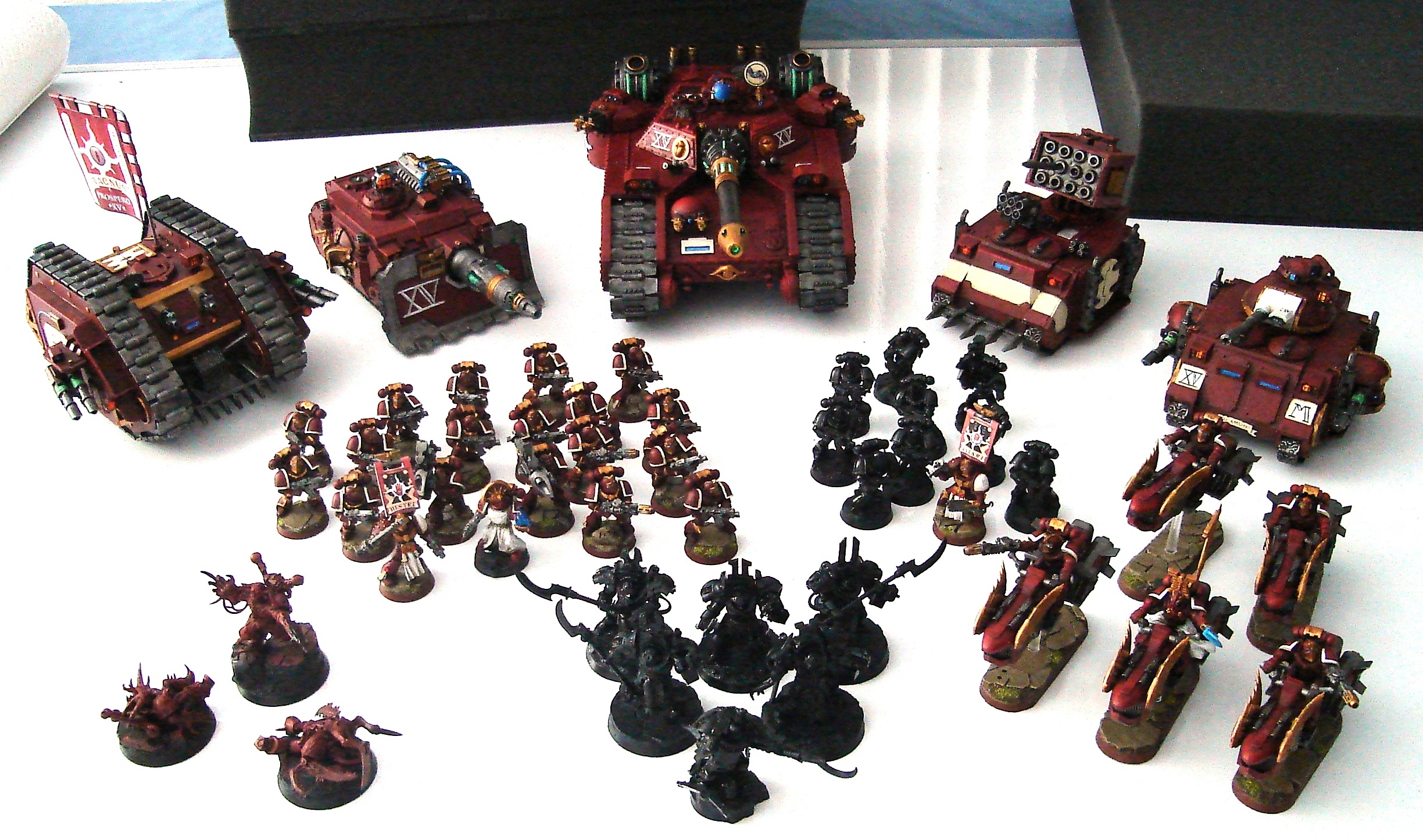 While I was about it I pulled out all the miniatures that I'll be taking with me to England for the Tempus Fugitives Age of the Emperor event in early March. All the heavy lifting is done at this point, just need to finish up the detail work on the Whirlwind, and paint up about 20 more infantry. I have a free weekend coming up in a couple days, so all things being equal I'm hoping to have them all done in plenty of time!