The Forge World order I'd made over a month ago finally showed up last week, and I immersed myself in a frenzy of clipping, washing, rinsing, and straightening resin over the course of several evenings. Eventually I managed to get a few things built and primered, though nothing's fully completed as yet. Nevertheless, thought some pics in process might be in order!
First up on the building queue was the Storm Eagle. I was always lukewarm on the Storm Raven kit, it wasn't bad, but it wasn't really good either. The Chapterhouse extension kit was a step in the right direction, but the FW Storm Eagle kit really knocked it out of the park. My only minor niggle was the puny tail fin, so I bodged together a version of the "T" shaped tail boom which I think helps tie it in with the aesthetic of the Thunderhawk and the Storm Raven (and the new SM flier as well). This kit was a right pain in the butt to assemble - many of the panels were extremely bent and required a serious amount of time with hot water to try and wrench the pieces into some semblance of straight. After that there was a significant amount of clamping/banding/holding to get everything together. I love how it looks now that it's built, but I'm in no rush to build another one, that's for sure!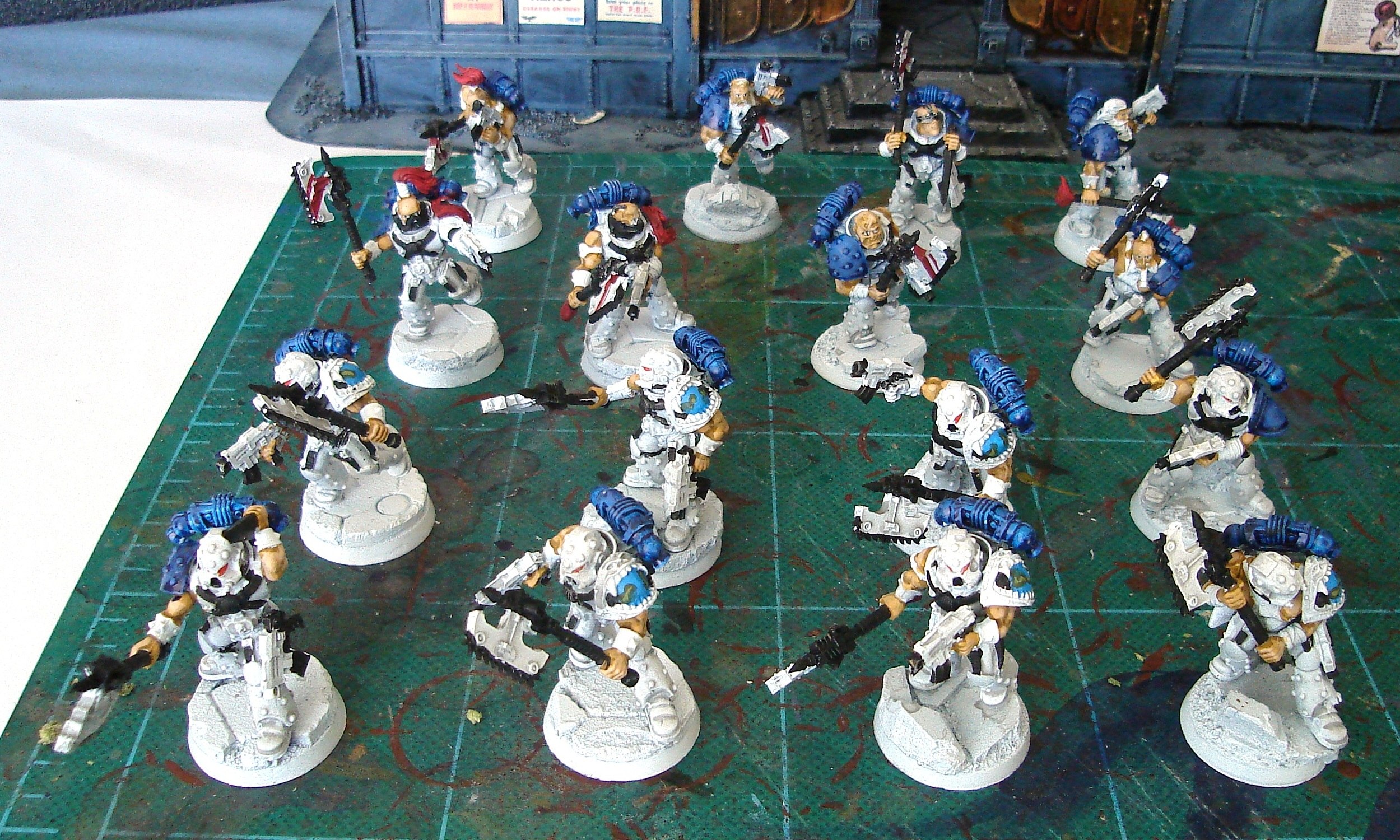 Of course, the Storm Eagle needs a unit to ride around inside it, and in this case it's a whole mess of frothing lunatics! A 16-strong squad of Berzerkers, to be precise. These are made from a mix of fantasy Chaos Marauders, the metal World Eater shoulder pads from GW, and Forge World Mk.V marine armour and Chainaxes. The intent was to make them look far more wild and deranged than the standard tactical and assault marines while still tying in with the rest of the army, which I think worked out pretty well. Still a long way to go on these of course, at the moment I'm just blocking in the main colors. Lots of highlighting, weathering and whatnot still to go...