Hobby ADHD? Whatever do you mean?
It's been murderously hot up in the hobby loft of late so I haven't done a whole lot of painting worth taking pictures of. Prior to the whole shake-up causing me to offload the World Eaters, I was slowly gathering parts for the next Heresy-Era army, the Emperor's Children. One of the things I had planned to use in that army is a Mk IIb Land Raider I've had sitting on the shelf for years and years.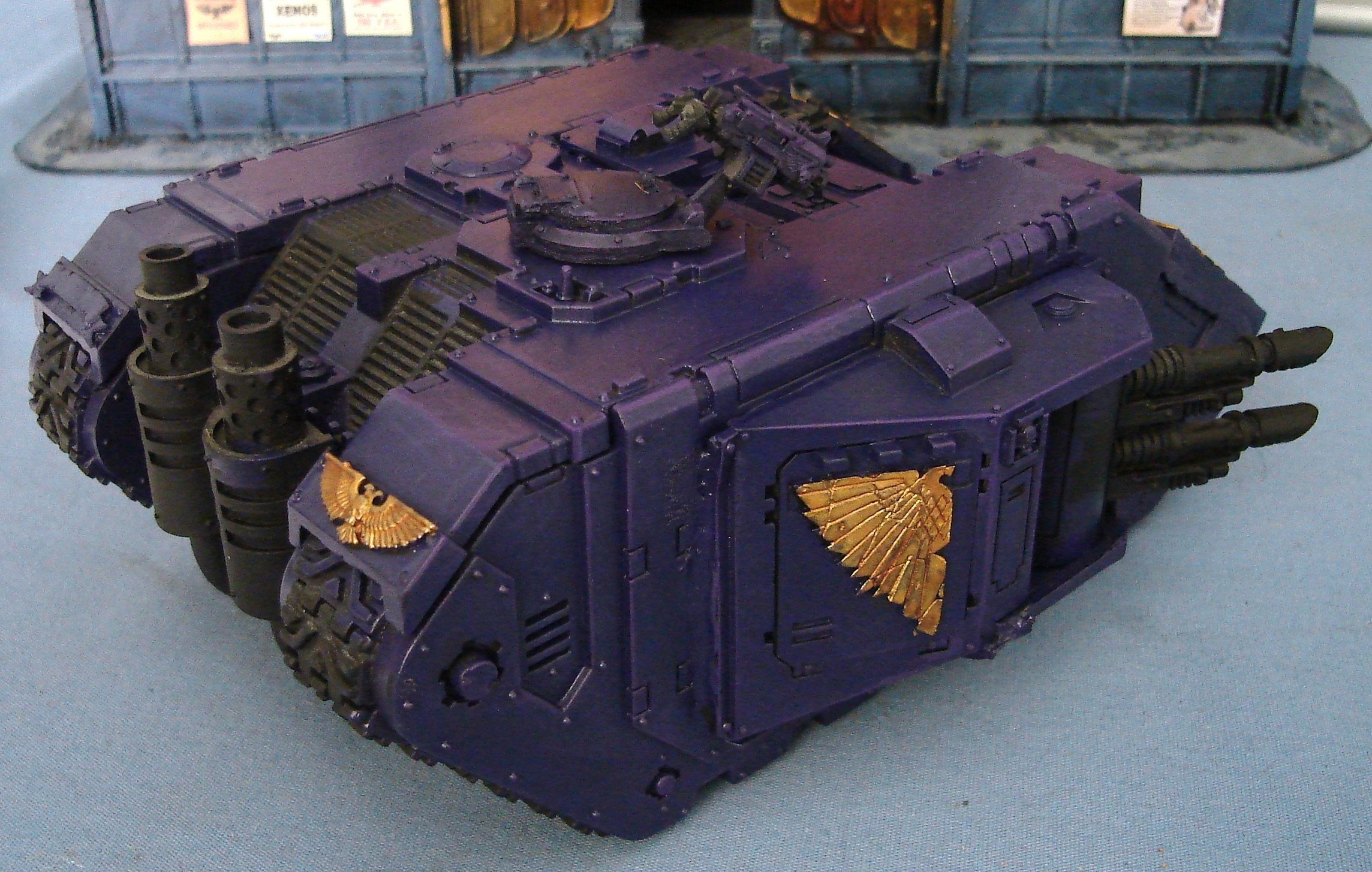 Originally it was going to be a transport for a Adeptus Custodes army, but that really never got off the ground. As such, I was stuck with a tank liberally festooned with Aquilas and Eagles, which is against the fluff for the majority of the legions, as only the Custodes and the Emperor's Children were allowed to wear them throughout most of the Heresy. So with the Custodes out the window, the tank instead got a few lashings of purple and gold!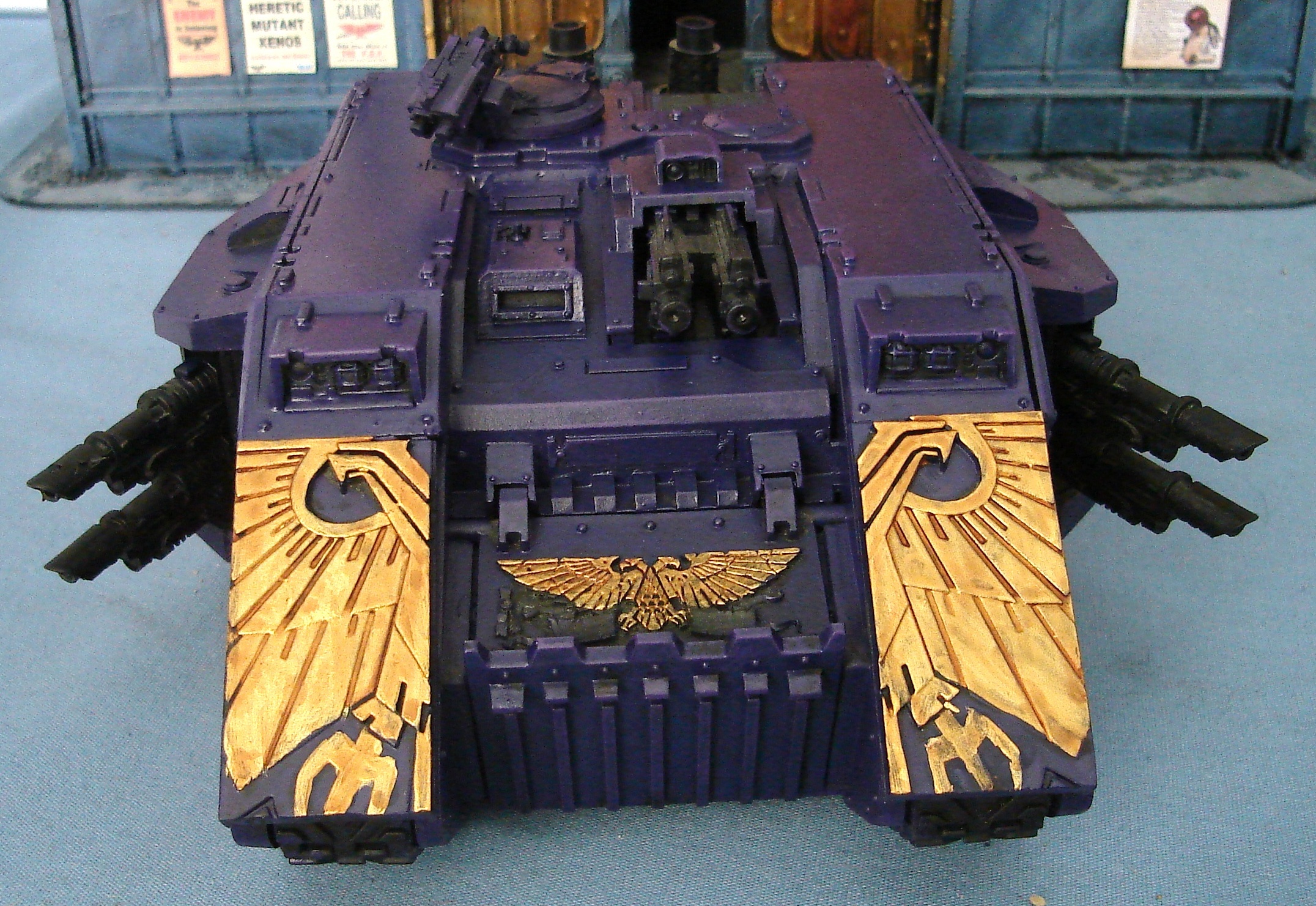 Of course, with my desire to paint marines on the wane at the moment, this will likely go back on the shelf for a while, but I figured I'd share the pics in process in the meantime! I did work a little on the two Tech-Priest models I'd purchased from Blight Wheel miniatures, and will get some pics in process of those up soon...