A little more forward motion on the Dark Angels from the Dark Vengeance set - the Tactical squad is now complete! Still working out the particulars of taking pictures with the new camera and lights, but it's starting to all come together. I think I may need to spring for a 'real' lightbox with light diffusers, either that or try a DIY solution and take a whack at building one.
Still a bit too much harsh shadowing from the lamps as you can see on the right-hand side of the picture. More experimentation is needed! Overall however I'm pleased with how the unit turned out. Nothing too special about the models really, just the basic Dark Angels scheme.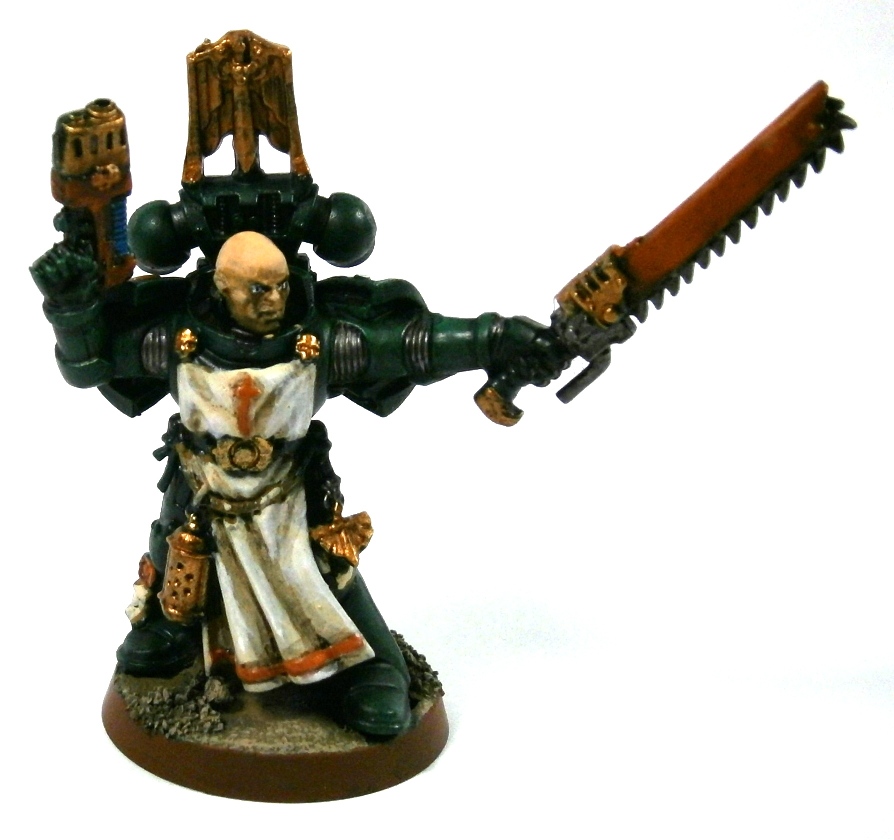 I am quite pleased with how the sergeant turned out - the gradients on the face and tabard worked out better than I'd hoped! With the imminent release of the new DA plastics, I'm thinking I might just jump on the bandwagon and bang out an 1850 point army for Adepticon rather than the originally-planned guard list. Far fewer models to travel with, and should something go wrong and they are lost or damaged during the trip it wouldn't be quite as catastrophic. I have to wait to get my hands on the codex of course, but I am tentatively planning on taking this unit, a few Deathwing terminator squads, an Assault squad (using the BA Sanguinary Guard winged jump packs), one of the cool new Nephilim flyers, and perhaps a couple tanks if I can squeeze the points. I'm loving the rumor of a plasma predator being included in the list, so perhaps an order from Forge World is on the horizon as well...