Got a lot of hobby stuff done over this past weekend, with the the build-out of a whole mess of Dark Angels goodies making up the Lion's share (hah!) of the effort. However, before I jump onto the DA bandwagon with both feet, I wanted to finish up and get a few pics taken of the Leman Russ Executioner that has been sitting on the painting desk in a half painted state for far too long!
In order to distinguish this tank from the Leman Russ Vanquisher squadron, I reversed the red and black on the sides of the tank and the turret. This brightens up the tank overall, and coupled with the yellow spot colors on the weapon housings, it's almost festive! ...In a unstoppable, plasma-spewing juggernaut sort of way. I tried my hand at doing a sort of "plasma pulse" look on the executioner cannon with mixed success. I'm not totally sold on it, but I'm unsure how to better convey the look.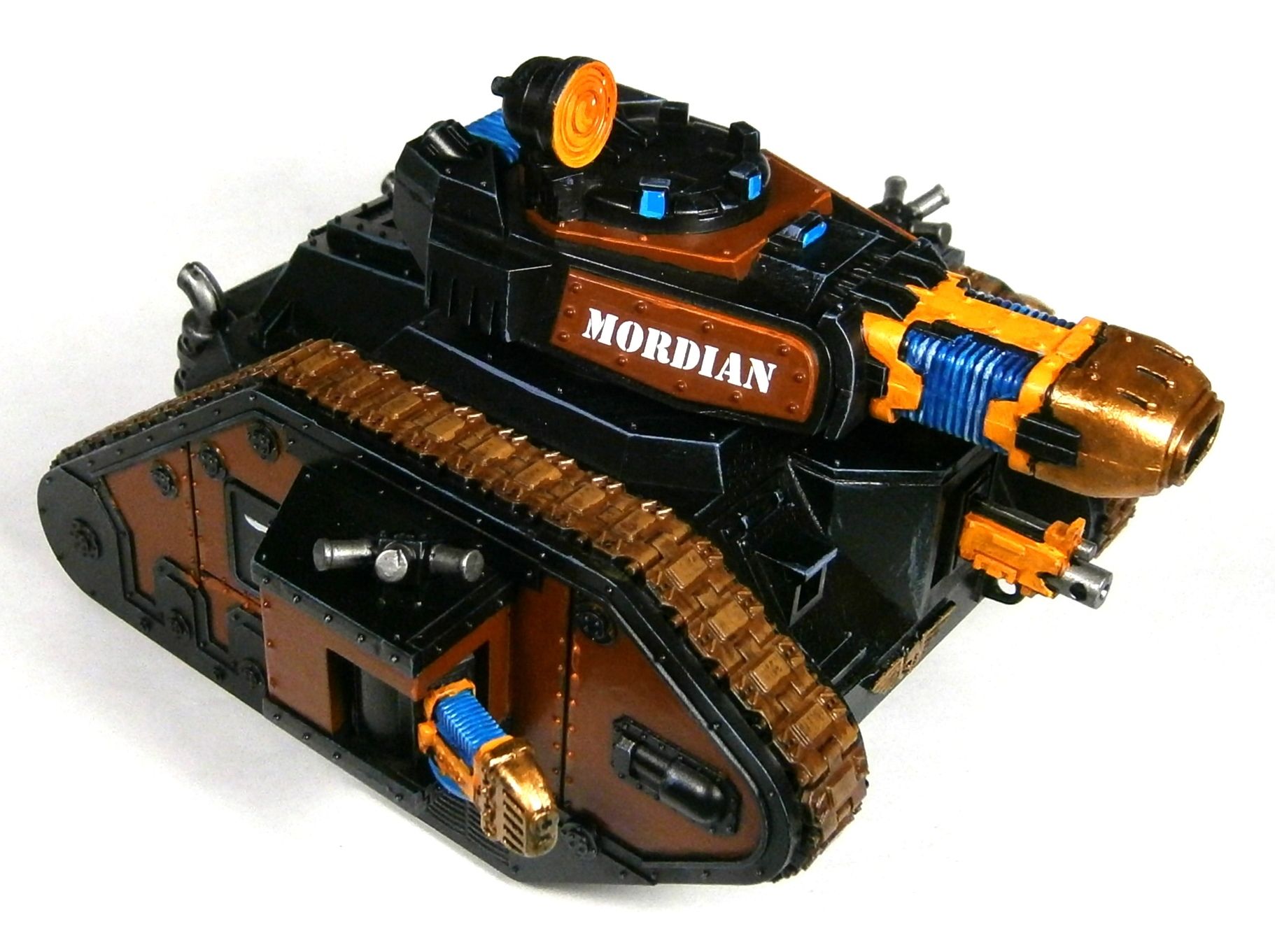 I added a bit of decoration in the form of unit numbering and waterside transfers, and have just about got all the tanks done up to the point where I can begin the weathering process - I've been waiting to get them all done before I do that, in order to keep the weathering looking 'uniform' across all of the vehicles. They definitely need a little something extra, while the black and red is fairly striking, getting some dirt, grime and paint scraped back to bare metal should help to give them all a little more personality.
In other news, the army I'm scheming on for Adepticon was built over the weekend, expect to see a mess of Dark Angel posts over the next month or two. Get on that bandwagon and ride! Woo!